IEXS Broker Review – Is It a Decent Broker?

Established relatively recently in 2020, IEXS is a Forex broker that provides trading services to its customers. While the company has distinguished itself as a prominent operator, in our review we have discovered that there are a lot of suspicions regarding the broker's legitimacy. The broker claims to offer high-quality services to its customers and that they have won several awards (fastest-growing broker and best crypto broker) throughout their existence. At the same time, IEXS focuses on other trading assets besides Forex. In this IEXS review, we will have a more comprehensive look at the features of the broker and share our thoughts with readers.
IEXS Regulation and General Information – Can IEXS Be Trusted?
As stated on the official page of IEXS, the broker is registered in Saint Vincent and the Grenadines, having been granted a license by the Financial Conduct Authority. There is also an official number and registered address indicated. However, there are certain cases when regulators can do little about the broker's activity, depending on the country they reside in.
As the general information also tells us, IEXS LTD is also authorized and regulated by the Vanuatu Financial Services Commission. IEXS does not accept residents from the United States. While the information regarding the broker's legitimacy is demonstrated on the website, there are still question marks which users should take into account, to make sure they are not dealing with a scam broker.
So, is IEXS legit? Well, it's quite hard to say. They do have a license from a regulator, but not the best regulator by any sense of the word.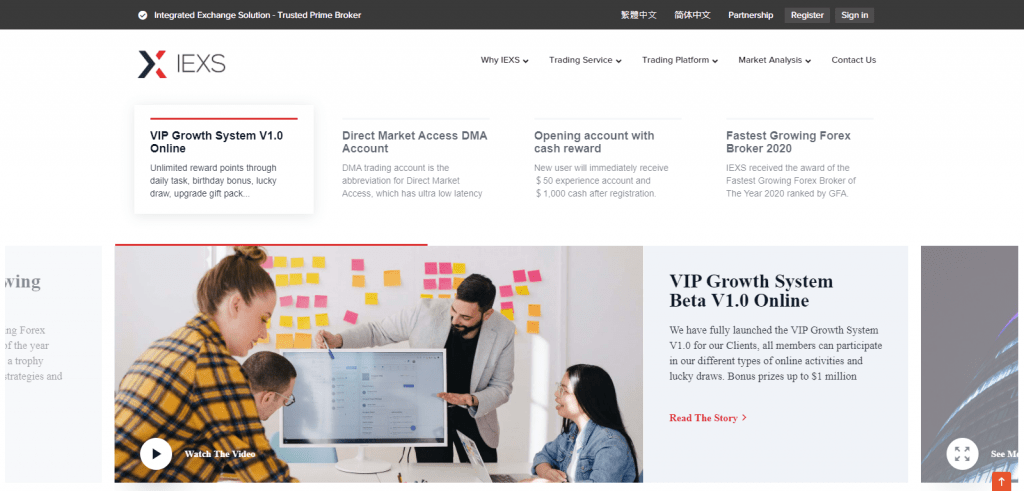 IEXS Accounts
IEXS currently offers 2 types of trading accounts as we can discover from the website:
Standard account
DMA account
A standard account is a typical account for traders, that they sign up for when starting to trade Forex. As for DMA accounts, it stands for Direct Market Access and comes with additional features that FX traders can make use of. We should also point out that there is no information available about Islamic accounts meaning that the broker is not oriented towards Muslim traders. A demo account is a possibility. Before you start trading real money, the broker offers to create an account, where you are in a simulated environment, and trades that you carry out happen with virtual funds. In that case, if you lose/win money it will only appear on your virtual balance and do not affect the real funds.
IEXS Trading and Non-Trading Fees
There are almost no trading fees as it is told on the IEXS Forex broker's website. We can point out that it cannot be called an advantage for the brokerage company because every brokerage company needs a steady source of income, which in this case is absent from the website. We should also point out that there are no fees for deposits and withdrawals as well. According to the website, we found out that there are no inactivity fees as well. Generally, these fees apply when a particular user does not use his or her account for a specific period of time. This makes us think that the broker might have some shady sources of generating revenue.
IEXS Trading Assets and Conditions
In addition to Forex, the company offers the following trading instruments to its clients: metals, energies, indices, shares, and CFDs. The diversity of trading instruments is an important aspect of every Forex broker. It helps to attract more customers and not every client is willing to trade Forex. In the case of IEXS scam, we should also point out that there are various requirements for different trading assets. Spreads and leverage might vary depending on the instrument you are going to choose for trading. In addition, these instruments have their pros and cons as well. Some traders might find one instrument better than the other one and vice versa.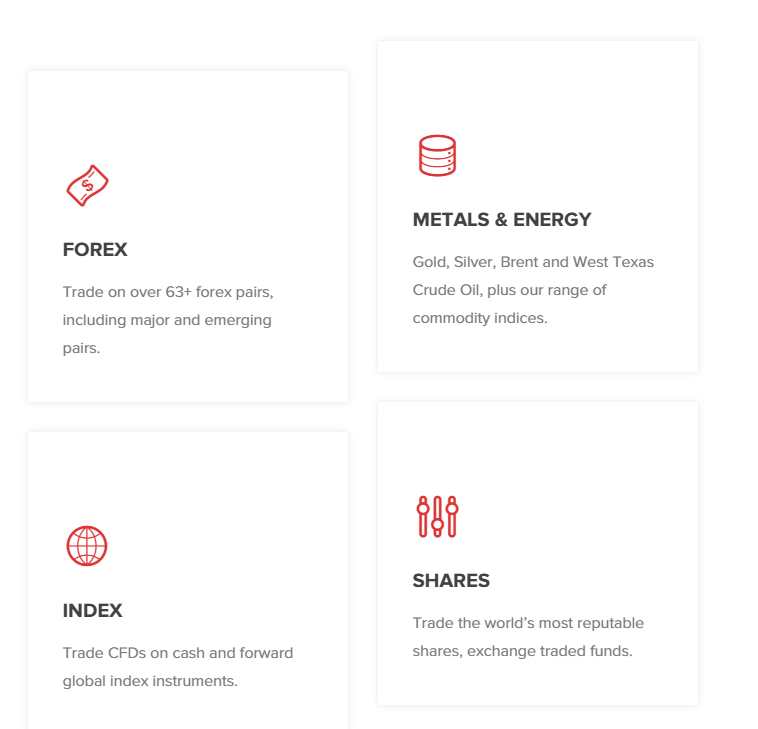 IEXS Trading Platforms
At the present moment, there are 3 different types of trading platforms available on the website: MetaTrader 4, MetaTrader 5, and WebTrader. The former 2 as most traders will know are considered as one of the best trading platforms in the financial industry. They are equipped with additional tools that make the process of trading simplified and easier. In addition, MetaTrader 5 is an improved version from its predecessor coming with even more advantages. WebTrader is a platform that is used during online trading. There is no necessity to download the app directly on your mobile or desktop platform. All features and characteristics will be inherent to the trading platform on the website. IEXS MT4 and MT5 are also available for downloading on mobile devices as well. Whether you are using iOS or Android devices, you can make sure that these apps will be available in the respective stores.
IEXS Deposits and Withdrawals
A broad array of payment methods is something that attracts even more customers to the broker's website. In this case, we should point out that these options are limited on the website. Registered users on IEXS can only use credit cards and bank transfers for depositing money on their balance. The same goes for withdrawals. Depending on your location and the payment method you are going to use, money transfers could vary. Generally, they take no more than 24 hours, but in certain cases could take up to 7 days. The broker states that these options are protected by high-quality standards. There is no possibility of transferring money through cryptocurrencies and having a look at recent events, cryptos have taken over the financial industry and not having Bitcoin or other cryptocurrencies as a method of payment is a slight disadvantage for the brokerage firm.
IEXS Educational Section
As we have discovered, there is no educational section provided by IEXS fraud, that customers can use to enhance their knowledge of trading. There is Market Calendar, Market News and Price Table that are additional tools, that can improve trading, but the absence of webinars and video on demand tutorials is a massive disadvantage of the broker. Generally, the majority of brokers try to equip customers with all the necessary features that will simplify their trading process even more but in the case of IEXS, no such thing exists. Even if you go through the registration process and create a new account there is no possibility to claim video courses.
IEXS Customer Support
The IEXS customer service is available 24 hours a day, 5 days a week. You can contact them through mobile phone, email, or an online form. Generally, answers to your requests may take some time – up to 24 hours depending on the severity of your issue. In certain cases, the answers might come even earlier, but the support group needs to improve. It is currently available in the English language only and customers from different countries are not able to get information in their native languages. In another way, the customer group is friendly and tries its best to help customers.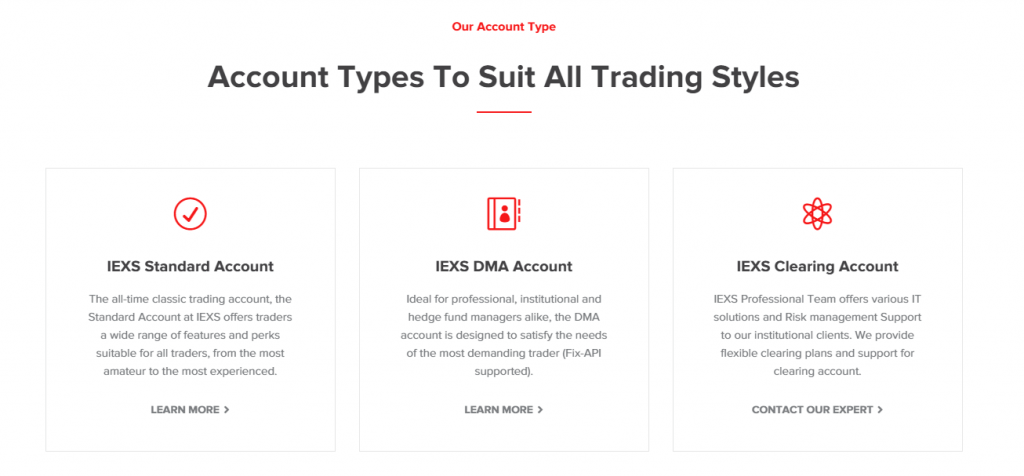 IEXS Opinion – Final Verdict
We have finally come to the conclusion of our IEXS review and should answer the main question – can IEXS be trusted? From what we saw from the website, IEXS is a broker that does have certain disadvantages compared to other brokers. In addition, while the broker is licensed and has a regulatory board that will oversee activities we still are not sure regarding its legitimacy because the broker is absent from so many features. In short, we would advise clients to back off from signing up on the website of IEXS. It is a broker with relatively short experience in the financial market and has not proved anything yet.