KeyStock Review

KeyStock has created a trustworthy image for itself among other brokers, if you are going to trade safely and with excellent support then you should consider KeyStock recently, the reputation of this broker became worse. Some traders claim that KeyStock is a scam. Run by Nuntious Brokerage & Investment Services S.A. and a member of the Athens Stock Exchange Members Guarantee Fund since 2015.
It is supervised by the (HCMC) Hellenic Capital Markets Commission and licensed under MIFID legislation since 2008, which keeps a close eye on the company's trading activities in the European zone. This sure has been a long time since its parent companies started operations in 1985.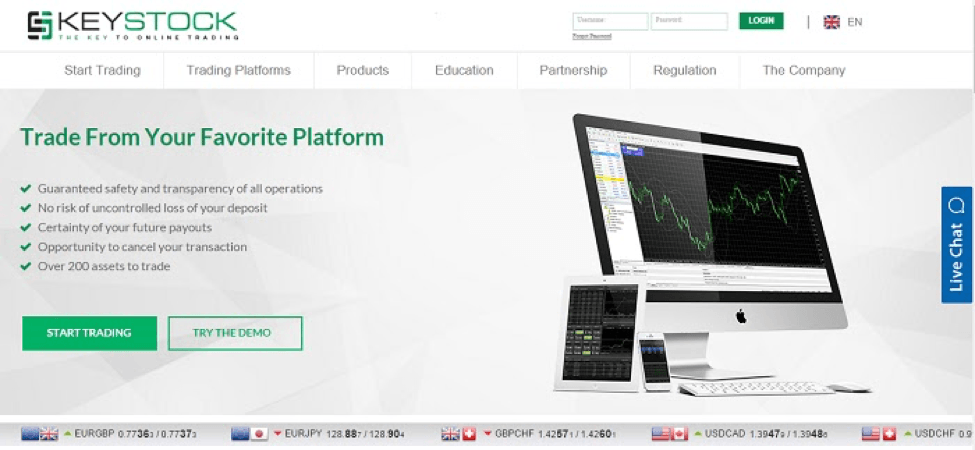 KeyStock Review: New traders
If you are completely new to the trading game, you don't need to worry as KeyStock offers training to all its registered members. Once registered, you can get the following educational resources. We do not advise you to sign up with this broker, it is scam.
Beginner's course – introductory material structured to get you familiarized with trading terms and an overview of the tools you need to trade like a professional in the least amount of learning time.
MT4 application training – this is the software application adopted by KeyStock for trading. You will be given an installation of the software and trained to set it up for trading. Also you will be directed through the many menus and icons that will help you succeed as a trader using MT4.
Trading tools equipping – you will be introduced to daily trade systems that are actually being traded on by others and taught emotional control over trading strategies.
Strategies – all important trading strategies training to help you with direction and teaching you how to analyze other strategies and adopt important findings into your own strategy.
Social trading exercising – you will learn from other traders actions and shown what to focus on. You will have some traders that you can monitor and copy after this activity.
EBooks – after all is said and done, you get an easy to understand eBook with key learning material and topics to help you continue on a growing path and eventually become successful trading using the tools and support offered by KeyStock.
KeyStock Trading Tools Review
Trading using KeyStock tools and support structures comes with a host of advantages including a wide range of trading functionality options across multiple devices. lot of  problems. This broker tends to fools its clients.
MT4 trading system
created to centrally allow access to indices data, forex numbers always up to date, futures and commodities markets.
Web-based trading tools
access your portfolio from anywhere you are as long as you have an Internet access. Safe encrypted access to your trading tools and allowing you flexibility of location.
Mobile apps access
if you live on the go, you don't have to fall behind on trends as you can access trading tools from a mobile app just as powerful in features and ability to help you trade profitably.
KeyStock Scam Accounts
Setting up an active account to access all the tools they have availed for trading, you just need to fill in a form (displayed below).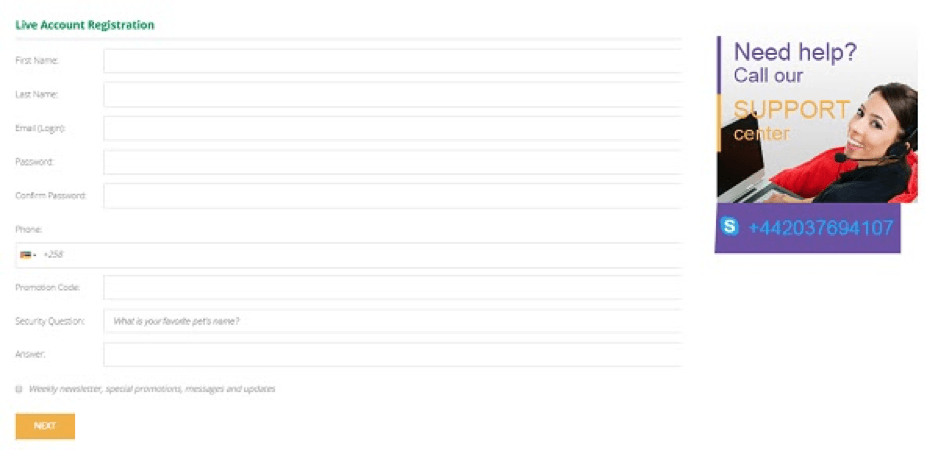 After that you will get access to the following:
Trading stocks
They offer stocks of companies from Apple (with spreads as low as $0.10 at 0% commission and a trading window of more than 6 hours) to companies with spreads up to foreign companies with spreads equivalent to $5 – $6. With KeyStock you can trade stocks and benefit from their incentives such as:
Instant returns
No commissions
5 business days trading
Little to no experience requirement to succeed.
Forex trading
With low spreads and key tools to access 45 currency pairs, you can practice trading in a demo account before using your active account. With trillions traded daily, leverage ratios of up to 200:1 and KeyStock asking for zero commission on trades, you could sure be on your way to success trading with KeyStock.
Part of the 27 Indices offered by Stock trade (including Bitcoin) and their relative trade parameters are shown below: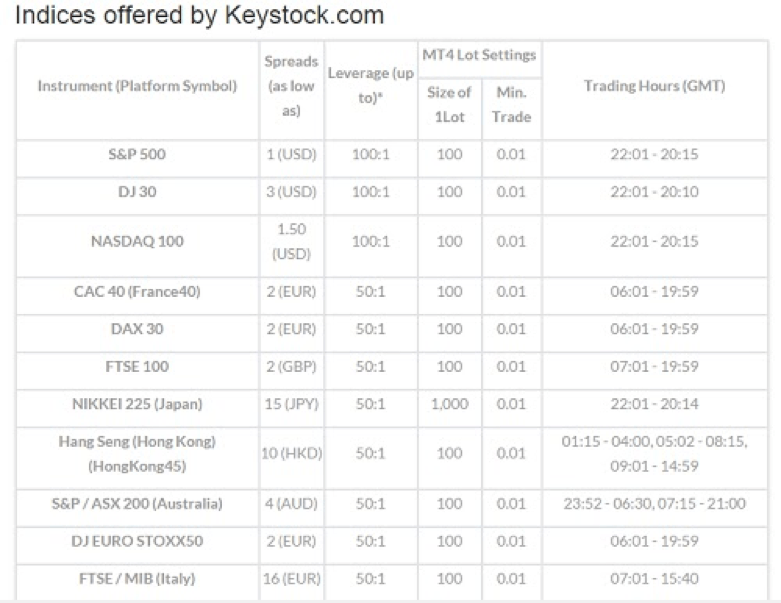 Bonds
You can protect your capital by diversifying your portfolio by acquiring bonds. KeyStock provides access to both government and corporate bonds. The comprehensive list of bonds available through KeyStock is displayed below: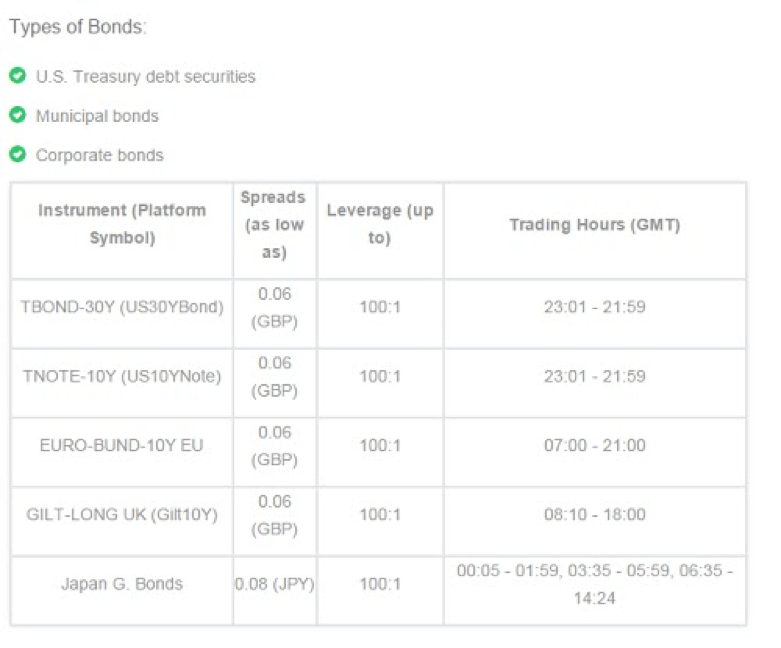 Commodities
Both hard and soft commodities are tradable through the suite of tools provided by KeyStock. You can test out separate strategies while investing wide to increase your success chances while minimizing losses. The full list of commodities you can trade on KeyStock include, but are not limited to.
Crude oil
Gold Corn
Silver
Wheat
Cocoa
Rice and Coffee
All which lie between a 0.05 – 10 USD spread range and are available to trade 24 hours each day for 5 working days.
KeyStock Scam Account Types Review
All the tools described in detail above can be accessed through creation of scam accounts. The type of accounts you can open are:
Mini
This account type requires a minimum of $1000 deposit and gives access to the basic trading tools and support; video tutorials, trading software, an account manager, daily research and updates as well as invitations to seminars and webinars.
Standard
This type is an upgrade if the mini account. It adds SMS and news insights to the services list available with a minimum of $5000 capital deposit.
Exclusive
This is the VIP account type, it has all the perks included in the two lower tier accounts and daily analysis as well as customer care on hold for any questions the user might have.
With the tools and available trading options available through the KeyStock platform, it is clear to see why they have been growing fast as more traders sign up and succeed.
KeyStock Review Conclusion
Due to recent events, KeyStock became questionable choice. KeyStock Scam claims are coming from here and there. We do not advise you to sign up with this broker.