LH-Crypto Review: About the Company
LH-Crypto is the first cryptobroker that made crypto closer to the public. LH-Crypto was found as a division of eminent international financial group Larson and Holz, which is present on market since 2004. The project was launched after a successful ICO, supported by more than 12'000 investors from 50+ countries. LH-Crypto review highlights that this broker combines advantages of a crypto exchange and a Forex broker, see more details in our review.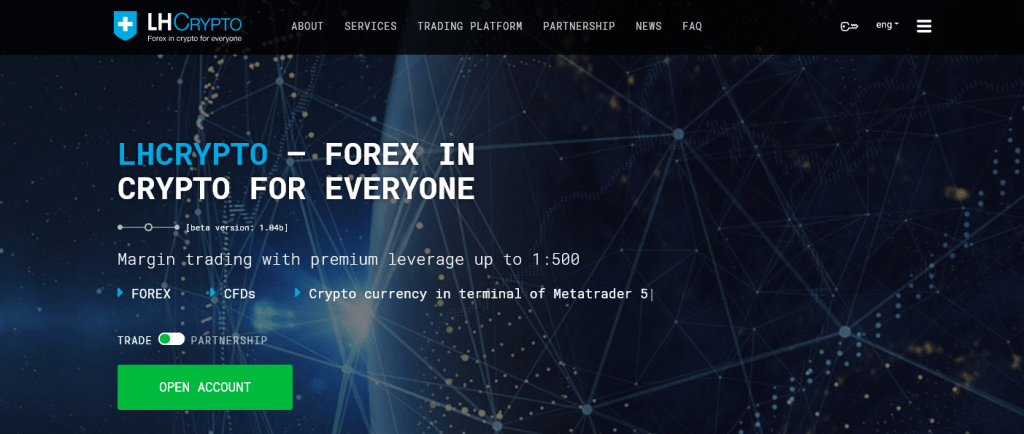 LH-Crypto Accounts Review
The LH-Crypto cryptobroker offers 3 types of real accounts: Start, Standard and Pro. Let's see in detail what these services are: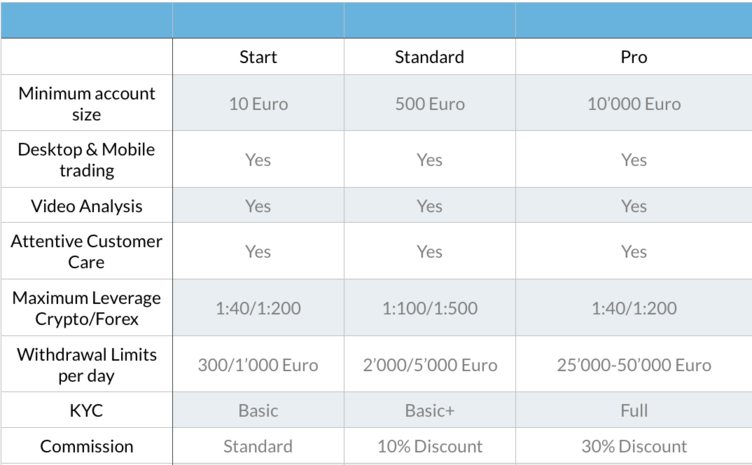 LhCrypto broker holds a monthly contest. Every trader with at least 100 Euro on his or her account can take part in this contest, the results are counted as a proportion of trader's profit to his or her deposit. It means that traders with minimum deposits can compete with the big cats of trading and still win!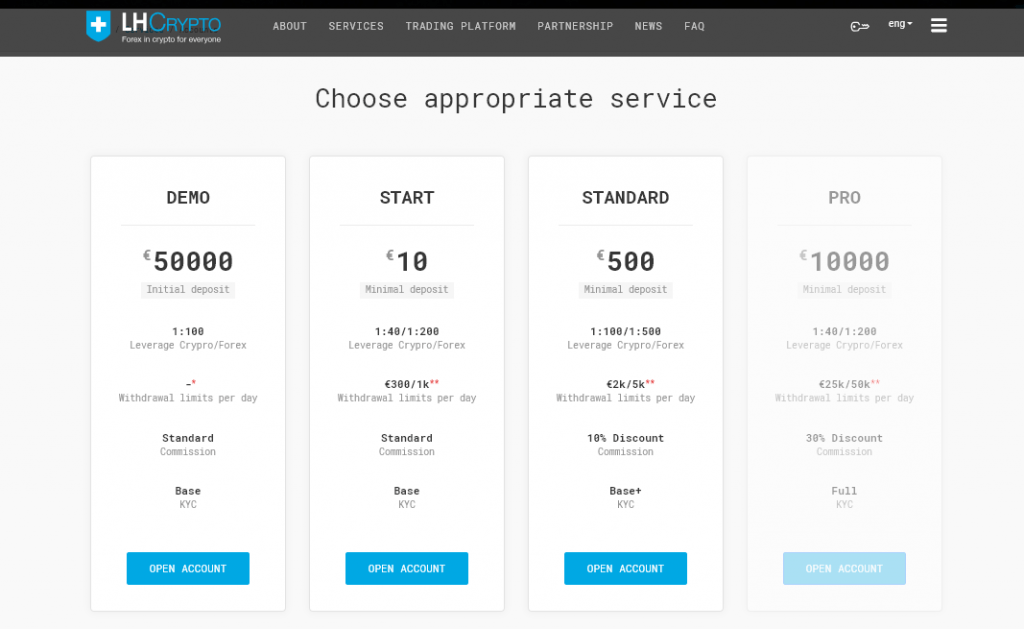 Investment assets at LH-Crypto
The cryptobroker LH-Crypto provides its traders with the assets that has become a classic for Forex – CFDs, or contracts for difference. You can use them to make buy-or-sell operations with crypto and fiat currencies, stocks, commodities and metals without actually acquiring them – only by contracts for difference in their prices. What is more, with a cryptocurrency account you can trade not only cryptocurrencies, but the whole list of trading assets.
With crypto accounts you can trade any assets, including stocks, precious metals and commodities; LH-Crypto offers unique hybrid assets – synthetic pairs of cryptocurrencies and metals or crypto and commodities.
LH-Crypto review found out that this broker has developed a system of Rolling Swaps for crypto traders. For conventional trading, Swap is charged at midnight, but crypto traders work round-the-clock, and now they can enjoy a better Swap system, that charges minimum commission 24 hours after the order was opened.
LHCrypto Trading platform Review
The cryptobroker is based on the MetaTrader5 software by MetaQuotes, a widely acknowledged trading platform used by professional traders.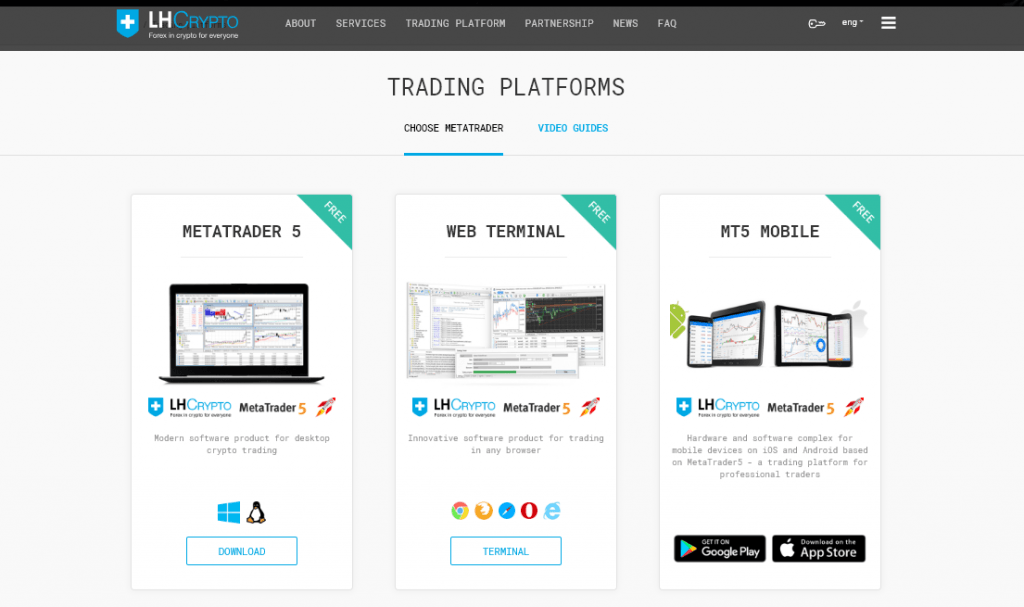 Deposits & Withdrawals
Crypto investors can keep themselves unidentified – this option was designed for clients residing in countries of strong crypto regulation. Those who are willing to verify their identities can enjoy a wider range of services, including deposits and withdrawals with their credit cards, bank wires and even popular payment systems like WebMoney and Qiwi. Clients can also open their trading accounts in Euro, which have less complicated withdrawal and less documents required.
LH-Crypto broker provides automated and manual withdrawal. Automated withdrawal is designed for smaller amounts, it is instant and is withdrawn without operator's help. Manual withdrawal is used for larger amounts of funds and may take several working days.
LH-Crypto cryptobroker is a new project, and it is widely considered to have a strong potential. The client base is constantly growing, which can serve as a solid proof to this point. The main reason is that the services provided are up-to-date and innovative, they help cryptocurrencies become a more user-friendly tool for earning.