Swissquote Review

Trading Forex online has of late become very popular. Among the firms which have enjoyed tremendous growth because of the ease of trading FX online is Swissquote. The firm offers CFD, FX, commodities, and assets trading. Being licensed and regulated by the Financial Conduct Authority (FCA) of the U.K, it is one of the reliable FX brokers that you should check out if you are a European Union resident. In this Swissquote review, we are going to look into the uniqueness of the services that the firm offers.

How is the trading experience?
If you have read many of the Swissquote reviews online, you will have discovered that the firm has three types of trading accounts. If you are a starter, you can go for the Standard Account which requires a minimum initial deposit of $1,000. The allowed maximum account size is $25,000. There are many firms out there that ask for as little as $50 as initial deposit. The high deposit is one of the big cons about Swissquote. The other accounts are the Premium account which asks for a minimum of $25,000 and the Prime account with a minimum deposit of $100,000. Before you start trading with your hard-earned money, Swissquote has offered you a chance to practice and hone your trading skills using the demo account.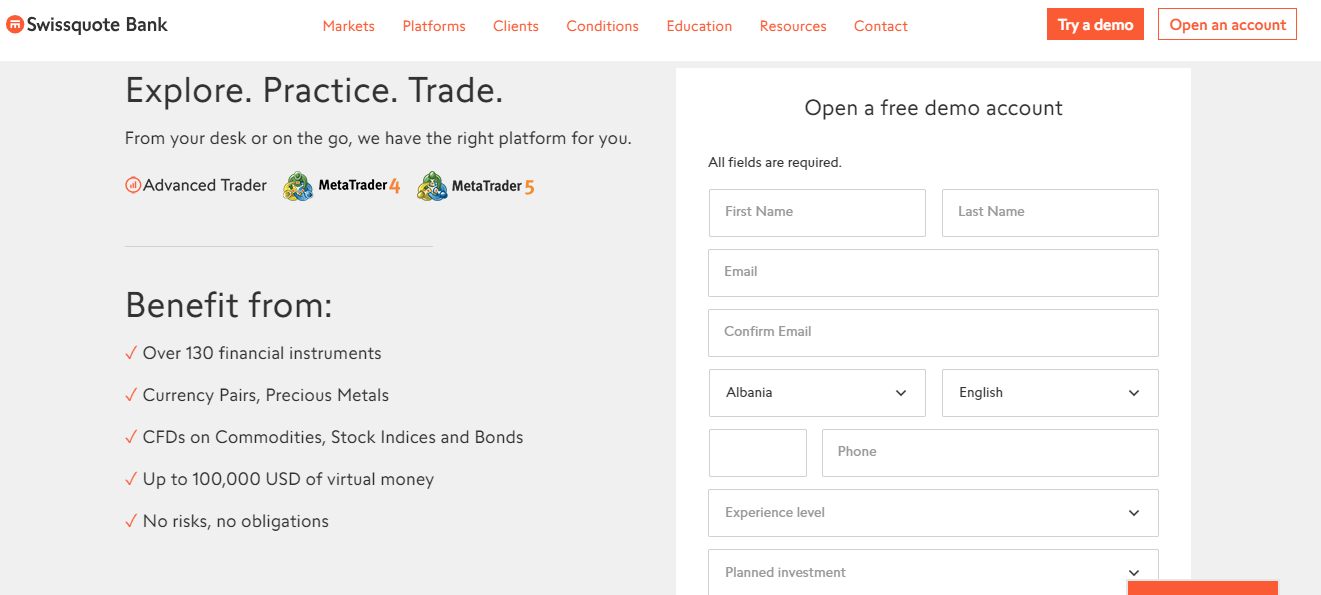 In our Swissquote bank review, we found that the firm has indicated on its official website that it affords its clients access to over 60 stock exchanges from around the world. The firm also says that traders can trade more than 2.5 million products which make it one of the best platforms for a trader to make money because of the diverse products and markets to trade in. The broker offers Financial Tools which help traders to quickly search securities, analyses, and charts. Another unique thing about the trading platform of Swissquote is the eTrading platform which comes with widgets for your personal workspace, ratings and account overviews.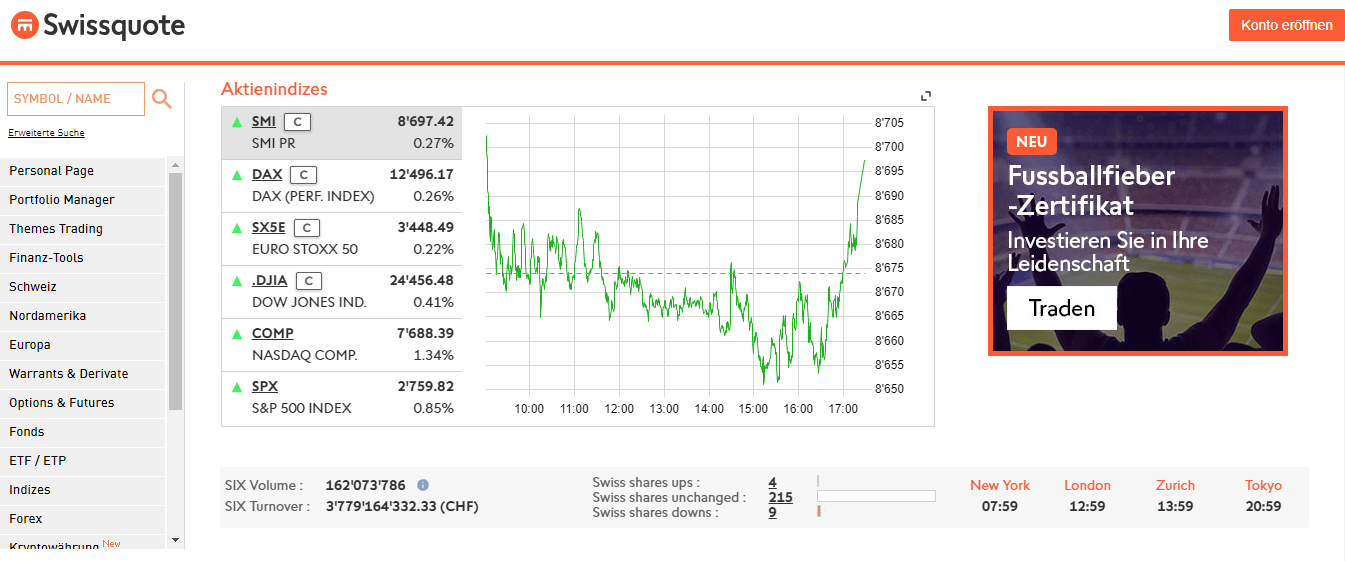 The uniqueness of Swissquote
Being a U.K registered firm and having a license from the FCA makes Swissquote one of the best firms to consider investing in. FCA is strict on AML, anti-terrorism laws and it also abides by MiFID. Many Swissquote reviews point out the fact that the firm is based in the U.K makes it safer for traders within the EU as there is little chance for the firm to scam its clients. When you open an account at Swissquote bank, you will be able to trade on MT4 or MT5 platforms whether you are using an Android, Windows or an iPhone device.
Should you invest in Swissquote?
Swissquote Forex is something to consider if you are looking for a reliable broker which is based in EU and which has a good reputation. Even though the spreads are not the best in the market, the firm gives clients good customer service. It has even introduced Swissquote Bitcoin service.