Sword Capital Forex broker review

When you are searching for a Forex broker, you will need to look into some features of the broker and compare them with those of the competition. This will help you know the value for money that such a broker is able to give. Sword Capital Forex broker is one of the many destinations you can head out to today. This firm, which has been around for some time now offers a diverse compilation of instruments among them are stocks, ETFs, CFDs, futures, Forex, and bonds. The broker also offers fund management and professional portfolio management. In this Sword Capital review, we will look into several of the firm's features which should enable you to decide whether to invest with them or not.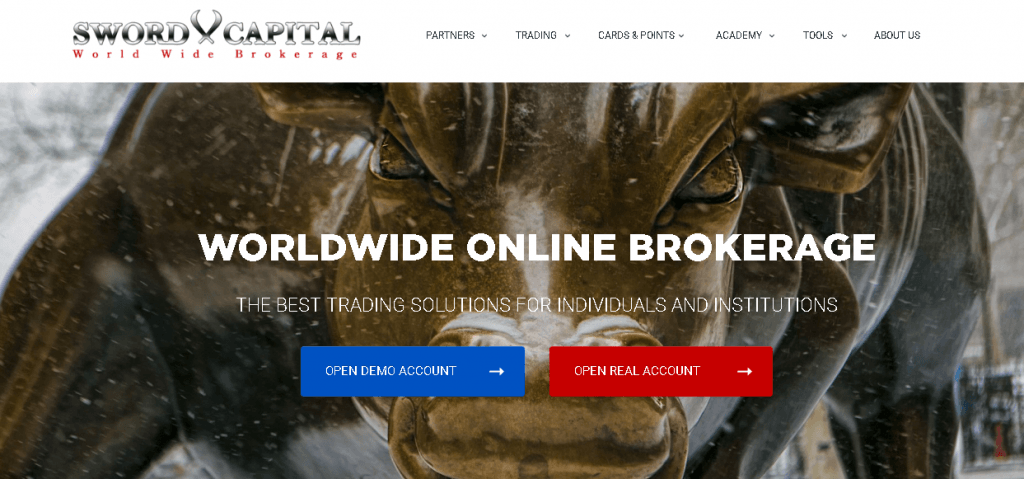 A look at Sword Capital Forex broker
Sword Capital which is owned by Sword Capital Corporation is based in Kuwait. The broker is licensed and regulated by the Ministry of Commerce and Industry (MOCI) and Kuwait Chamber of Commerce and Industry (KCCI) and the license number is 355669. Sword Capital of Dubai is regulated by Dubai Financial Services Authority (DFSA) and the license number is F004631 as well as DIFC whose license number is 2701. The broker has operations in Africa and it operates under Sword Capital (Africa) and regulated by FSA-SC License number 311CSL. The firm is also present in Egypt.
The licensing and regulation of Sword Capital is definitely complicated and not so very pleasing for a trader who wants to understand whether the firm is legit or not. It seems the firm concentrates its efforts in the Middle East, Africa, and Asia. However, according to the official website, it targets even Europe and Australia. Even though seemingly well regulated, one can't help but wonder what would happen if something goes wrong especially because Kuwait or any of the licensing authorities mentioned are not at the forefront as far as financial regulation is concerned.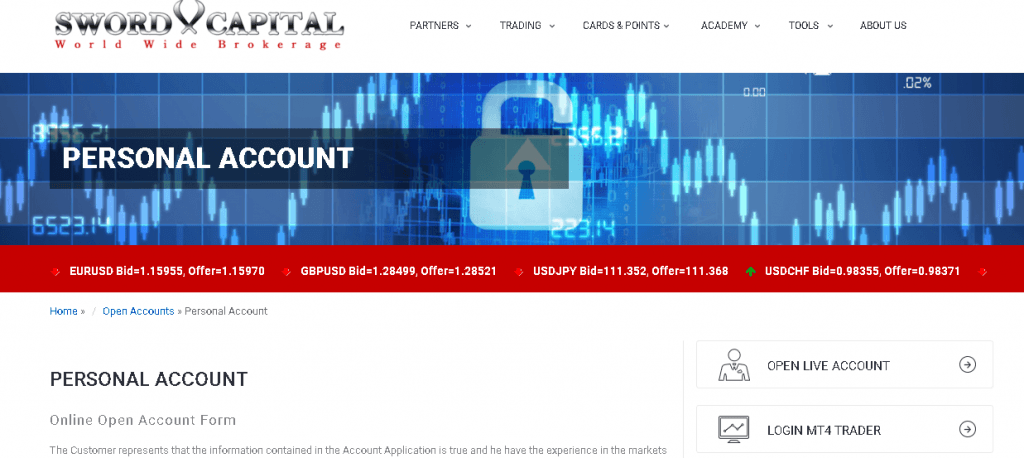 Trading at Sword Capital
A trader has at his/ her disposal four different trading platforms. The is the popular and universally accepted MT4 platform, TWS, Mobile Apps, and Sword Mobile App which according to the broker is very easy to use. The minimum initial deposit for a standard account here is $500. This is a high considering that there are credible firms which are even licensed by CySEC and which ask for as little as $50. The trader gets to enjoy 0.8 pips spread and leverage is at 1:200 maximum. There is a Sword Capital bonus which is offered to traders at management's discretion. In addition to this, every broker can use the demo account to hone their skills or remind themselves of the market tricks.
Types of accounts at Sword Capital
There are only two types of accounts that you can opt for. There is the Open Personal Account and the IB account. If you are looking to operate a TWS account, you will need a minimum of $25,000 which is a bit high because other brokers that offer similar services ask for a lower amount.

Is Sword Capital legit?
The licensing of Sword Capital is a bit messy and complicated and this might cause traders to consider moving elsewhere. However, while writing this Sword Capital review, we have found that the broker has excellent trading platforms and a diverse list of instruments.