T1Markets reviewed – Here is everything you should know
Forex trading is one of the most popular ways of investment around the world. Now, more than ever, people of all backgrounds have the ability to start investing with some of the best Forex brokers on the market. But, it is not easy to find a broker that can offer investors a safe and secure environment.
Today, we are going to review T1Markets, which is a Cyprus-based Forex broker offering services all over Europe. While looking through the details about this company, we found that it offers very well-developed services to its clients. Although there might be some challenges, thanks to the regulatory framework that this broker follows, trading with it is considered to be a safe and secure experience.
This Forex broker has been around for some time now, and over the years, it has managed to overcome its challenges and develop the services it offers.
Trading with T1Markets – Regulations, safety, policies & more
Since T1Markets is a Cyprus-based broker, it is authorized by the main regulatory body of the country, the Cyprus Securities and Exchange Commission, better known as CySEC. Since Cyprus is a member of the European Union, the regulatory framework of this agency is very much influenced by the Markets in Financial Instruments Directive, MiFID. Thanks to this directive, all of the financial services in the region are very well controlled and regulated, creating a safe environment for every participant.
Regulations are one of the most important parts when it comes to Forex trading. The thing about this market is that it is already very risky and trusting unauthorized Forex broker can make everything a lot harder for investors. As our review of FX broker T1Markets shows, regulations can give the broker a chance of creating a safe and secure environment for investors.
The broker also follows the Know Your Customer policy, which means that it makes sure to do everything to create an equal environment for every investor. With the help of KYC, the broker knows exactly who is trading with them. Also, not only is it creating equality among investors, but it also gives the broker the ability to fight against money laundering and other scams.

How CySEC provides safety measures for investors?
CySEC is a very well-known regulatory agency worldwide, however, in the past, it has had some challenges and problems that were very hard to overcome. Recently, this regulatory agency has worked very hard on updates and finally, was able to create a safe, secure, and transparent environment for investors.
If you are looking for CySEC regulated FX brokers, this agency has made sure to create a special page regarding the Forex brokers that it has authorized. The list can be very easily accessed on the website of the regulatory body and you can check out if your broker is really regulated or not.
According to our review of T1Markets, Recently, the agency announced that the brokers authorized by CySEC will be required to hold a minimum capital of at least 700,000 Euros. In addition, CySEC also requires Forex brokers to register their clients with the Investor Compensation Fund, also known as ICF. This fund will make sure that if something goes wrong and the broker files for bankruptcy, investors can have the ability to get compensation of as much as 20,000 Euros.
This policy has been adopted by many other regulatory bodies and it was proved to be very useful. One of the regulatory agencies that offer the same service is the FCA of the UK, which is one of the top-tier regulatory agencies around the world.
Is T1Markets a legit FX broker?
Our review of this Forex broker shows that it can be trusted by investors in Europe. It has worked very hard to create an equal environment for every trader and by following the regulatory framework of CySEC, it stands to be a very safe place for traders. Also, the broker follows several other guidelines to make sure that everything goes smoothly. There also are a number of trading instruments available for investors, which gives them the ability to trade anything that they like.
Steps to start trading at T1Markets
Starting investing with this broker requires traders to take a few steps. All of these steps are pretty regular and are not different from what you would have to do with other brokers. The registration procedure is very simple, and all you need to do is to find ann account type that fits all of your needs perfectly. This broker offers three major account types in addition to one for professional Forex traders. Here are the three main account types at T1Markets:
Silver Account
Gold Account
Platinum Account
All of these account types are created for different types of Forex traders with different needs. Below, we will discuss the main differences between these three types of accounts and the offerings that they have.

Account types at T1Markets – Which one should you choose?
As we have said earlier, according to the T1Markets review, this broker offers three major trading accounts. The silver account is the one that will work best for Forex traders who like to play it safe and avoid losing huge amounts of money. There are no commissions on deposits for users of the silver account, and the spreads start from 0.07. When it comes to leverage, it can get as high as 1:200.
For gold account users, there are no commissions for deposits either. Also, they will have the ability to trade with as low spreads as 0.05 in addition to huge leverage of 1:400.  The platinum account, on the other hand, is a great choice for those who want to trade with very high leverage. It gets as high as 1:500 with a platinum account.
However, make sure that you understand everything about the leverage. It can be a very risky thing to do especially if you are a beginner on the market. In most cases, leverage is considered to be something created for the most professional traders and if investors without enough experience use it, they will end up losing more than they have started trading with in the first place.
Professional account for Pro FX traders
As our T1Markets review showed, this Forex broker offers its investors to trade Forex with the help of professional tools via a professional trading account. By updating your account to Pro, you will get many great benefits that others are not able to use. Also, the leverage will be much higher and there will be tens of different trading tools that you will be able to use for a safer and more successful Forex trading.
Islamic Account
Many might think that because this Forex broker is mostly created for European FX traders, it does not offer Islamic accounts. However, T1Markest is working very hard to be as inclusive as possible by allowing investors to create an Islamic trading account.
The Islamic Account, also known as the Swap-Free account, is available at this Forex broker and is used by those who follow the Quran's beliefs very strongly. According to Sharia law, accumulating any form of interest is forbidden, as a result of which people of Islamic beliefs are unable to pay or earn interest of any sort when trading Forex.
What should you do after creating an account?
After you have chosen which account to use, now it's time to make your first deposit. It can be done very easily with the help of many available payment methods. You can make payments by using either Skrill, Neteller, Credit/Debit cards, and many others. The offerings are a lot and can be very helpful for any type of Forex trader.
In addition, this T1Markets review there are no commissions for depositing funds at T1Markets, and it creates a great opportunity for traders from all over the region to start trading with this Forex broker.
What can you trade with T1Markets?
Trading instruments at T1Markets are a lot. You can trade anything from currency pairs to the stocks of the leading companies around the world. Basically, no matter what you are looking for, you will very easily find it being available at this Forex broker. Here are the assets that you can trade with T1Markets:
Currency pairs
Stocks of leading companies
Commodities
Crypto
Precious Metals
Indices

FX trading – more than 45 available currency pairs
At T1Markets, investors can take advantage of more than 45 available currency pairs. You can trade anything from Major, Minor, and Exotic currency pairs. Generally, most of the Forex traders around the world prefer to trade Major currency pairs, which are pairs of USD and other major currencies. It is a lot easier to find information about these pairs and can be traded a lot easier than Exotic currency pairs.
The leverage of Forex trading at T1Markets depends a lot on the account type that you are using. However, generally, it can get as high as 1:500. There also are many analytic tools available for Forex trading at this Forex broker, which will make trading a lot easier for anyone, especially for beginners who do not really know much about the Forex trading market.
Stocks trading – trade stocks of the biggest companies on the market
Stocks trading is also very popular and according to our detailed review of T1Markets, here you can trade stocks of the leading companies around the world such as Apple, Microsoft, Sony, and many others. Stocks trading has always been very popular and this Forex broker does everything they can to make it available for everyone on the market. Stocks at T1Markets can be traded with a leverage of 1:10, and it can make your trading portfolio very diverse.
Trading commodities – something that has been around for a long time
There are more than 20 commodities CFDs available for investors at T1Markets to be traded right now with leverage of 1:125. Commodities trading is undoubtedly one of the oldest trading sectors in the world. Now it's been running for a very long time and doesn't seem to go anywhere. There are two key commodity types, soft and hard. Hard commodities include gold, copper, oil, gas, and others, while soft commodities are agricultural products such as coffee, cocoa, soy, and so on.
Crypto trading – one of the newest markets
Cryptocurrencies have become very common around the world in the last few years. As seen by the T1Markets review, you'll be able to trade crypto on this platform without having to purchase it directly. Crypto trading is very common for those who want to get large sums of money in a shorter period of time, but because this sector is still so young, it is also considered very risky.
Because you will not have to buy the crypto directly, this gives you the easiest way of trading eat. Instead of directly getting crypto by mining or buying it, at T1Markets, you will be able to speculate on the changes in the price of more than 30 cryptocurrencies.
Precious metals trading at T1Markets – take advantage of 'safe have' assets
Precious metals have always been a very important part of people's daily lives around the world. As of today, many people are using them because they are known to have a safe haven status. They are a great choice for long-term investments, and it can be very rewarding if you are ready to hold your positions for longer periods of time.
You can trade Gold, Silver, and many other precious metals with T1Markets with leverage of 1:125.
Trade indices with T1Markets now
T1Markets Index trading is a form of investment in the trading world when you trade a group of stocks that make up an index. Generally, it is produced from selected stock prices and has recently become very common in the trading world. This broker provides more than 20 separate indices of CFD trading and can be very useful for those who want to diversify their portfolio.
Trading these indices is a great way to diversify your portfolio, and you can trade such indices as DAX 30, DOW 30, Nikkei 225, and many more. You can also use market analysis to make better decisions and to use tools that work very well.
Trading platforms at T1Markets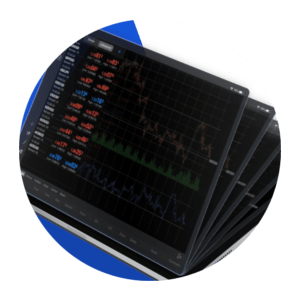 Around the world, one of the most used trading platforms is MetaTrader 4. MT4 was released 15 years ago by a Russian company called MetaQuotes. T1Markets uses another platform that was developed by MetaQuotes, called WebTrader. This platform is very useful, and unlike many other platforms, you do not have to download it on your PC and install it. It can be directly used from your browser.
It has many tools and analytics that can be very helpful for traders to make their decisions. WebTrader is a great offering for everyone because it gives traders access to a very big market. Thanks to this, T1Markets offers several hundreds of trading assets to investors around the world.
Trade Forex with your mobile phone at T1Markets
Forex is known to be one of those markets that developing at a very fast pace. Just a few decades ago, only large financial companies and banks were able to use this market, today, it is available for everyone around the world. Thanks to the development of smartphones, now it is becoming even easier to trade Forex.
Investors can use their mobile phones to trade FX via mobile phones. According to our review of T1Markets, users of both iOS and Android devices can find T1Makrets applications for instant access to the trading market.  The best thing about this opportunity is that no matter where you are, you can stay in touch with the Forex market. It is amazing news for those who are constantly on the go. Now, they can trade Forex wherever they are – from their homes, jobs, or even while taking walks.
How to contact the Customer Support Team at T1Markets?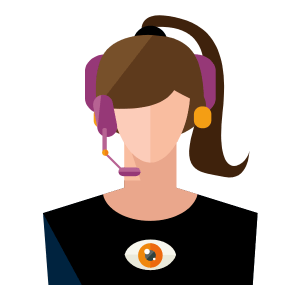 In the world of Forex, it is very important to have the opportunity to use the help that you need at any time of the day. With T1Markets, you can use several options to get in touch with the customer support team. You can either call them directly via hotline, use live chat to get the help as fast as you can, or use email.
The online chat is available 24 hours a day five days a week in several languages so that anyone can get the help they might need on time.
What about the website of the broker?
The website of T1Makrets is very easy to use and it is full of information that might be very important for FX traders. The information is divided into several pages, which makes finding something that you need a very easy thing to do. Also, the website looks very good and it is very user-friendly.
In addition, it is full of educational material that can be very useful for everyone. No matter you are a beginner Forex trader or have been participating in this market for a long time now, it is very important to keep up with the developments on the market. Thanks to the news articles that are published very frequently by the broker you can do so very easily.
Also, there are many webinars and eBooks available for traders. You can also use special videos created by Forex trading pros for beginners, and become a regular user of courses that will give you very important information about Forex trading.
In the end, is it recommended to trade with T1Markets?
After doing very intensive research, we found that T1Markets is a legit Forex broker. Of course, it is not a perfect one and it still has a very long way to go, but the team behind this broker proved over and over again that they are ready to face new challenges and overcome them.
Thanks to the regulatory framework that this Forex broker follows, it is considered to be a safe and secure broker and we recommended T1Markets to everyone who wants to diversify their portfolio by trading many instruments.