TigerWit FX broker review – Should you trade with it?

Around the world, Forex trading is known for being a very risky business. It is not something for everyone, because there are a lot of risks associated with this market. In recent years, many new companies started functioning in the world of Forex, and it has become impossible for investors to tell which ones they can trust.
Today, the internet is full of scam companies that are trying to lie to people and use their funds illegally. Today, we are going to review TigerWit, which, according to our findings, has a lot of problems. At first, it looks like your regular Forex broker, but the more we learned about TigerWit, we found more problematic information about this Forex broker.
If you want to learn more about TigerWit FX broker, follow our very detailed review, where we touch upon every single small detail that might influence the experience that traders have.

TigerWit – a quick overview
TigerWit is a Forex broker based in China, offering services in many countries. The broker prides itself on providing clients with a lot of trading instruments, and everything about this broker seems to be perfect from the first look. However, just a few minutes in, and we were already able to tell that there was something off. The first thing that was very confusing about this company is that the information provided on the website under different pages was not responding to the name of the page. The information is very general, without many details about trading services and things like that.
As we continued reviewing the TigerWit FX broker, we found even more problems. Something that this company is using very actively to scam people is the fact that it claims to be regulated by one of the top-tier agencies around the world, the Financial Conduct Authority of the UK. However, our review proves that this broker does not follow every guideline of this regulatory agency.
TigerWit is a perfect example of the fact that even brokers with licenses can be dangerous for investors. We found that this company is using good graphics, too good to be true services, and many other things to attract as many people on its trading platform as possible. This is a good sign that broker is actually a scam, only trying to steal the funds of its investors.
Biggest problems of TigerWit
While working on this review of TigerWit, we were very sad to find so many challenges that this broker has. One thing that we were most shocked about is the fact that the team behind this company has worked a lot to create a platform that is very hard to differentiate from real brokers.
While reviewing this broker, we wanted to make sure that every information that we found would be trustworthy. To make sure that everything went just the way it should have, we contacted the people who have been scammed by this b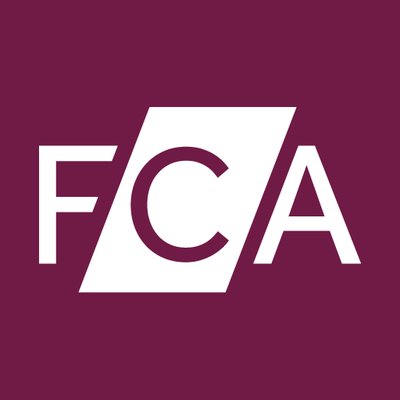 roker. We found that for most of them, it was very hard to tell that they were being scammed. The money was disappearing at a very slow pace, which made it almost impossible to tell that they were being scammed.
In addition, as our review shows, the broker was not doing everything the way it should have. For example, something that did not work for most of the users of the broker is the stop orders. While trading Forex, stop orders are something that can be life-changing. You can set stop orders any way you want to, and it can help you avoid losing huge amounts of funds. In the case of TigerWit, our review shows that this function does not work in most cases. Many people are saying that the broker using this so that more people lose money.
Because the spreads are so high at this broker, the more someone loses, the more money the broker makes. This is something that affects the trading experience of everyone. But this is not all, the broker is also said to be offering manipulated numbers, which means that it did not represent the real market, which is completely illegal and goes against any regulatory framework around the world.
No educational material at TigerWit
This might not be something that everyone is focused on, but, as our review of TigerWit shows, this broker does not offer educational material. In general, education is something that can heavily influence the trading experience one can have, and if there is not enough material to learn from, investors simply will not have the ability to grow as traders.
Also, it is very important for successful trading to have access to the most accurate and new articles about the ongoing events on the market, so that traders can easily tell how the market will be changing. This Forex broker has a page for educational material, but the page is just a regular Q&A without much information. Just like anything else, this page is also full of general information about the broker and Forex trading, which can be found anywhere else.
Trading accounts & leverage
This Forex broker offers only one trading account, which is created for everyone on the market. This is very confusing, to say the least. First of all, top Forex brokers around the world are offering many different account types to make sure that no matter how much of an experienced investor has, he or she can still find something to use.
At this Forex broker, it is impossible to find anything that will work for you. The one account type is very regular, without much to offer. The leverage here is 1:200, and the minimum deposit $200. The leverage of 1:200 is too high, especially when any type of investor has access to it. Generally, leverage is something that should be avoided even if you are trading with the best Forex broker on the market, let alone with a company like TigerWit.
As our TigerWit broker review found, the minimum deposit is also very high. Most of the brokers around the world today are offering low minimum deposits, which mostly stand at $50, or even lower. This is done so that traders of any background have the opportunity to become part of this investment market.
We could not find information regarding the negative balance protection at the website of this broker, which leads us to believe that the broker does not offer such a thing. This can be a very scary thing, especially while trading with high leverage. Mostly, high leverage trading means that you might end up losing huge amounts of money very easily. To avoid this, we would recommend to not trade with high leverage at all.
Copy-trading at TigerWit
Our TigerWit review shows that the copy-trading that this company offers is not that well-developed at all, to be honest, we believe that it is another way for this company to steal money from investors. While working on this review, we found many people who claimed that they had a lot of problems with copy-trading.
As they have said, the broker is using every opportunity that it has to steal money from them. The worst thing, however, is that most people do not even know that they are being scammed. This company has created a very dangerous tactic, and because of this, we believe that TigerWit is a scam Forex broker.
Generally, when it comes to copy-trading, a well-developed broker would offer you a trader that is worth copyin, but, in the case of Forex brokers like this one, this can be a very dangerous thing to do. This company does not really care about the expericne that investors have, because of which, copy-trading at TigerWit becomes very dangerous.

Is it safe to trade with TigerWit FX broker?
As our review of broker TigerWit shows, this company has a lot of challenges when it comes to keeping the funds of the investors safe. The most dangerous thing about this company is that it has worked very hard to create a platform that looks like a real deal, and in reality, everything is way worse than investors would even think.
We think that TigerWit is a scam broker because behind the eye-catching services and offerings, hides a huge fraud that can affect trading experince a lot. Many people think that only because a certain broker owns a license is safe to trade with it, but TigerWit is an excellent example that in the end, everything comes down to details. This Forex broker is not able to offer safety and security to investors, which is a reason why we do not recommended this Forex broker to anyone.