TradeFTM Review – can this broker be trusted?

Online trading is a lucrative, yet risky and dangerous business. You have to be careful in so many ways that sometimes, it even scares many novice traders off.
One of the most important undertakings when preparing for trading is choosing the right broker. The one who not only offers good trading conditions but also has a credible license and abides by high standards.
TradeFTM Forex broker is yet another brokerage that we're going to review today. In this review, you'll know what promotions the broker has, as well as who issued its licenses, and finally, whether it can be trusted or not.
So, without further ado, let's get started!
Brief overview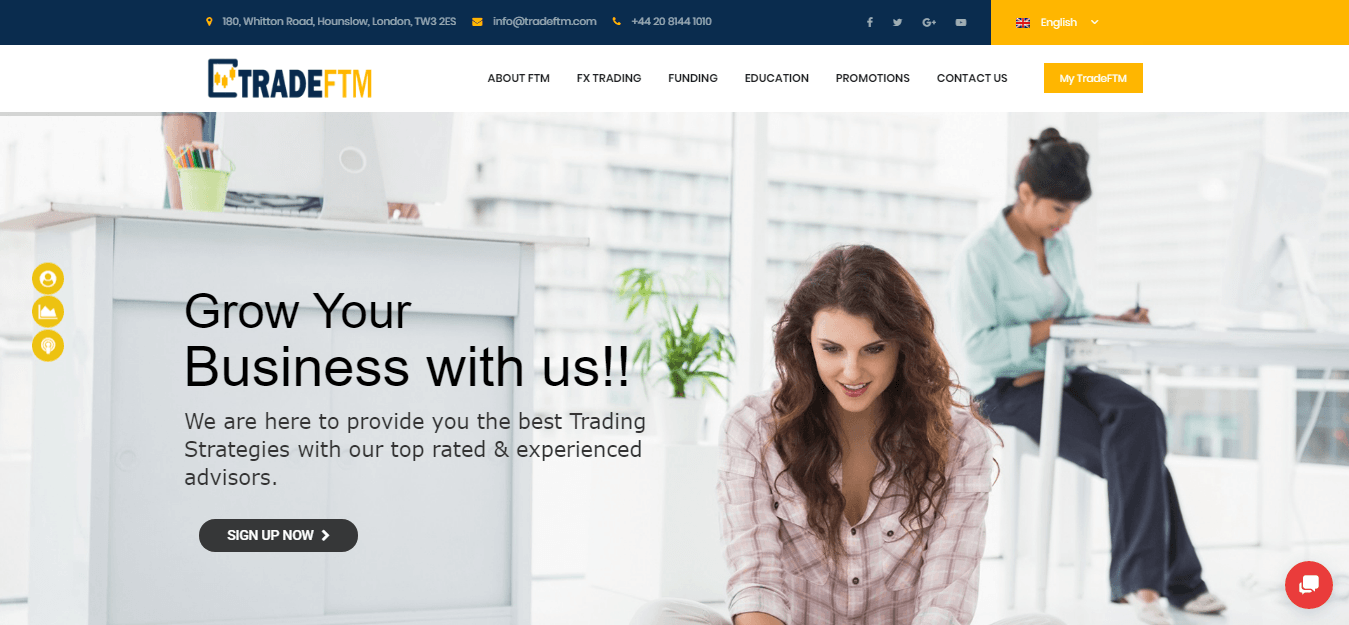 TradeFTM is a broker operating worldwide in over 142 countries. Its headquarters is located in London, UK, while the license has been by not one, but three different institutions: ASIC (Australia), CySEC (Cyprus), and IFSC (Belize). These licensing materials seem credible at first sight, however, there are many hidden flaws in them that we'll discuss in the next chapter.
Trading terms and conditions is yet another area where we find some seemingly impressive offerings, yet others are much more demanding and hefty. We'll get into the details down below and see, what we mean by this.
The broker offers quite diverse withdrawal platforms such as PayPal, Skrill, Visa, etc. Some of these ensure fast and secure payments, while others are obsolete and susceptible to many security risks.
As for the website, the initial tradeftm.com review shows that the broker has put a lot of thought into it. The interface looks sophisticated and contains almost every detail about TradeFTM. However, in some areas, the visual effects seem a bit too much.
TradeFTM broker has 8 different trading accounts. Ranging from Micro to ECN Elite accounts, the broker targets various traders from almost every experience background.
Overall, the broker might be appealing to some traders, while for the others – it's perceived as a scam. It's now up to us to clear the air with our in-depth TradeFTM review.
Can TradeFTM be trusted with its licenses?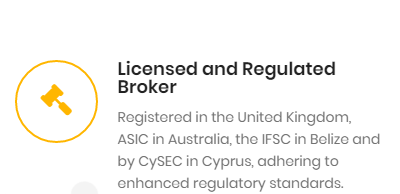 As we've mentioned in the first chapter, TradeFTM is headquartered in London, UK, where it was established back in 2007. However, it's surprising to know that the UK hasn't issued the license to the broker. So, here we start to get a little suspicious about the regulatory material.
At the bottom of the first page of the website, there's a remark that says the broker has been licensed by three countries: Australia (ASIC), Cyprus (CySEC), and Belize (IFSC). Let's start with Australia and see, what the ASIC license really means.
Many people would think that because Australia is a developed country, the TradeFTM FX brokerage must be held to high financial standards by the country's financial institutions. And while the Australian Securities and Investment Commission might be a somewhat credible regulating body, the country's love for gambling and money-manipulation takes away all the hopes.
It's not a well-known fact that Australia is the first country in terms of how many Aussies are involved in some sort of money manipulation. So, it seems the government cannot really do much to stop the Australian financial institutions to go on with their current activities, let alone the ones operating globally.
Everything is much simpler with CySEC and IFSC. We don't know who would believe that Cyprus and Belize are credible financial regulators but for us, these countries' licenses mean as much as the paper which they're written on.
What we suspect is that the broker uses these institutions as a cover to trick its customers into believing that it doesn't do any fraudulent business. When, in fact, it might as well be!
Trade offerings
Next up, trading terms and conditions.
TradeFTM promotions are really impressive at a first sight – at least some of them. For example, spreads can be as low as 0.6 pips but that is for the most expensive, ECN Elite account; for the Micro account, the traders can only use 2.4 pips, which is way too high for the market average.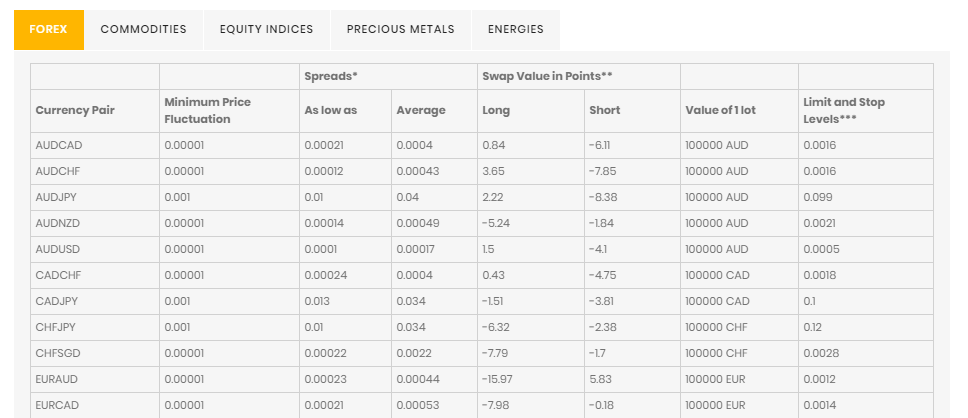 The leverage is also quite nice: the maximum leverage can go up to 1:500 for the Micro account which ensures that you can trade with high volumes and get larger profits out of it.
As for the trading accounts, there are eight different types anywhere from Micro all the way up to Elite accounts. With such diversity, the broker can cover a wide array of traders with different experience levels.
However, in terms of positive offerings, there's nothing more to say. Now, let's talk about some shortcomings.
The broker requires a minimum deposit of $200. And that's for the Micro account; the requirements are much higher for more professional account types. $200 for a novice trader is way too high to risk in a financial endeavor that they're not familiar with.
Therefore, we suspect the broker is more focused on the financial commitments of its customers, rather than its duties to them. This further enforces the suspicions that the TradeFTM scam might be real!
Tradeftm.com review – is a good website an excuse?
Now, let's move on to the website review. As we've noted above, it looks pretty sophisticated with its thematic separation and easy-to-access information.
The website is divided into 6 different sections which contain more distinctive details about TradeFTM. This is certainly an accomplishment, although not a very impressive one.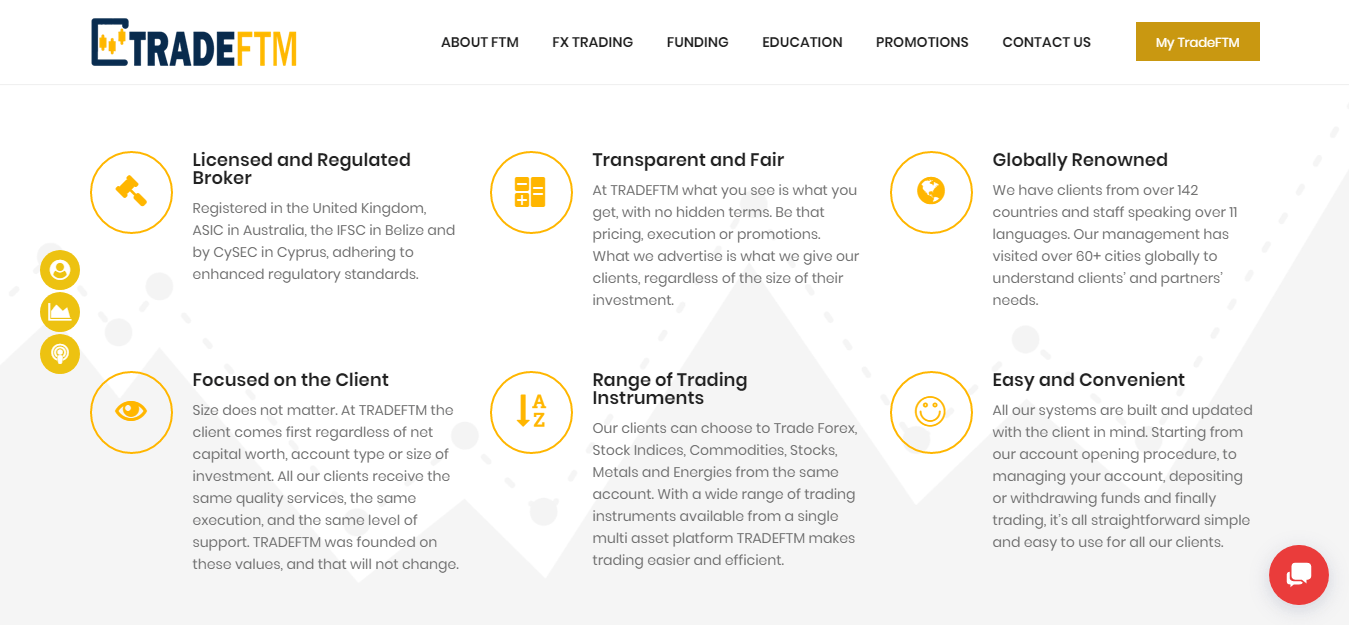 One thing to mention right away is that you might build a comprehensive and simplistic website even if you're not a high-end HTML developer. There are various platforms such as Squarespace or Wix that have their own templates that you can choose from. So, a good website is good but not that astonishing.
And even in light of a streamlined interface, there are some minor imperfections like over-the-top visual effects and transitions, as well as too detailed images in some cases. It almost seems like the broker tried a little too hard to make its website nice-looking.
Now, there are other aspects where the software of choice needs rethinking. For example, TradeFTM MT 5 might be the most recent trading platform on the market, however, it's very complicated and not very easy to master. It would've been much better if the broker used its predecessor, MetaTrader 4, which is much more easy-to-use, yet not less sophisticated.
The broker also features mobile platforms such as iOS and Android apps. This allows many traders to do Forex trading anywhere they go, as long as there's an internet connection.
Should you trade with TradeFTM?
In this review, we examined the most crucial aspects of TradeFTM and saw, what its flaws and strong suits are.
For example, we discovered that the ASIC, CySEC, and IFSC licensing materials are completely useless and don't take away the TradeFTM fraud suspicions.
We also noticed that some of the trading promotions might be impressive, but hefty requirements quickly discourage many traders from entrusting their finances to the broker.
As for the website, we've mentioned that it looks overly professional, however, it doesn't really take much IT knowledge to build a comprehensive website.
All in all, the downsides and flaws are much more prominent to us, especially because of the fact that there's no effective regulation that should've held the broker to the higher standards.
Therefore, to answer the question of whether you should trade with TradeFTM: No! There are too many imperfections to this broker to risk with your money.