TradeMarkets – A friendly brokerage for crypto enthusiasts

About TradeMarkets
The focus of many traders remains on popular assets like crypto, currencies, and shares, simply because these are accessible via most brokerages, with tight costs and no commissions. TradeMarkets is one of the most interesting brokerage brands out there today, and it covers these instruments, promising competitive terms for a global audience of traders.
Trust and reliability are ensured via regulatory compliance, given that TradeMarkets is licensed by the FSCA. The company is committed to financial security and protects the privacy of its customers via a modern trading infrastructure. Upon first glance, it seems this company is geared toward the changes that might occur in the financial space. Let's take a closer look at it, though.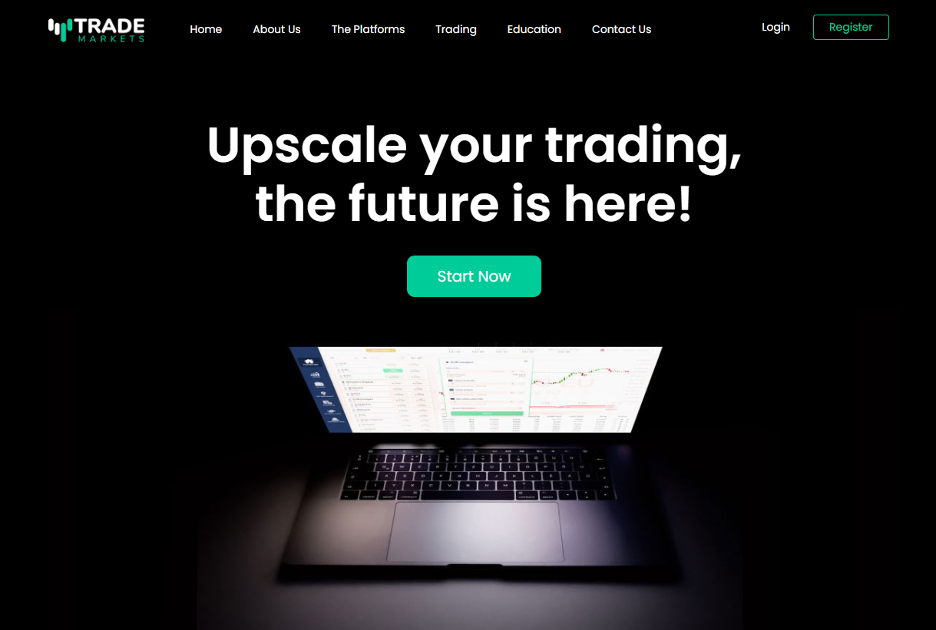 Alt-text: TradeMarkets trading services
Source: trademarkets.com
TradeMarkets and crypto trading
Despite a sharp drop in valuations, crypto trading remains popular, since traders can short the market when bears are in control. When you work with a brand like TradeMarkets, conditions are ideal, since you can find a diverse coverage of tokens. The current list of instruments includes (but is not limited to):
Bitcoin
Dash
Ethereum
Tron
OmiesGo
Litecoin
Ripple
Santiment Network
Metaverse ETP
Some of these cryptocurrencies are not yet available with other brands, but you can trade them with TradeMarkets, and that certainly gives this brand a significant competitive edge. You can trade small volumes and benefit from flexible costs, depending on the instrument and market volatility at the time you want to place a trade.
TradeMarkets account features
With 4 account types at hand, TradeMarkets lets customers enjoy trading in different ways, suited to their personalized needs. Whether you are a beginner or someone with vast experience in the field, you will probably be able to find an account type that meets your expectations.
In terms of the trading features, it is important to mention access to an account manager, which means you get personal assistance at all times during the trading day. Larger accounts also benefit from tighter trading costs and more educational features, but more on that to follow.
Learn to trade with TradeMarkets
If you are interested in learning how to trade on crypto, TradeMarkets has got a solution for you – even if you are just a beginner trader. There's a glossary which integrates some of the most common trading terms. At the same time, you can use the webinars, market updates, and personal support to constantly enhance your knowledge.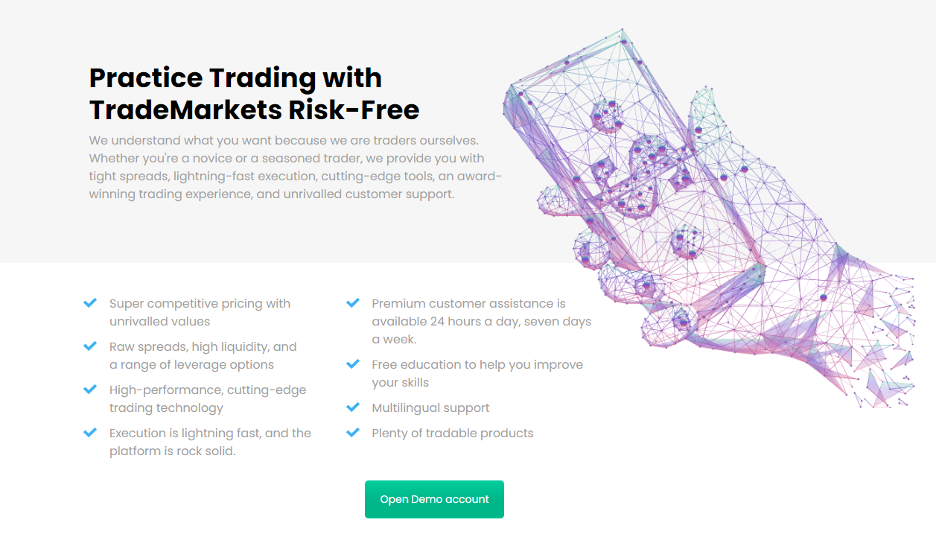 Source: trademarkets.com
Platinum and VIP customers benefit from VIP services like 1-on-1 sessions, where they can learn directly from experts. However, even if you go for the Silver account, there's plenty of value in there as well. On top of that, you can open the account with a very small deposit, in case your goal is to start small.
Bottom line
TradeMarkets actually turns out to be a diverse ecosystem where beginners and expert traders can gather to engage in the markets. This broker treats all customers with respect by ensuring professional trading terms. Since it is licensed, you can trust its integrity. Crypto trading stands out thanks to the diverse assets list and the competitive costs. Execution is solid when working with TradeMarkets, which is something you should carefully consider in this very volatile environment.