Trading.com review

What is Trading.com?
After a little bit of research, we found out that trading.com is indeed a subsidiary of XM. Many traders that had DEMO accounts open with XM UK received an email that informed them about the DEMO accounts being closed. Later the email was corrected by mentioning that the accounts weren't being closed, but they were actually being transferred to XM's new company by the name of Trading.com
Needless to say, seeing a subsidiary from XM gives us a hint that the brokerage is going to be of high quality with good leverage caps, enjoyable low spreads and of course a trustworthy regulator behind its back. But let's look at what we can find from the website.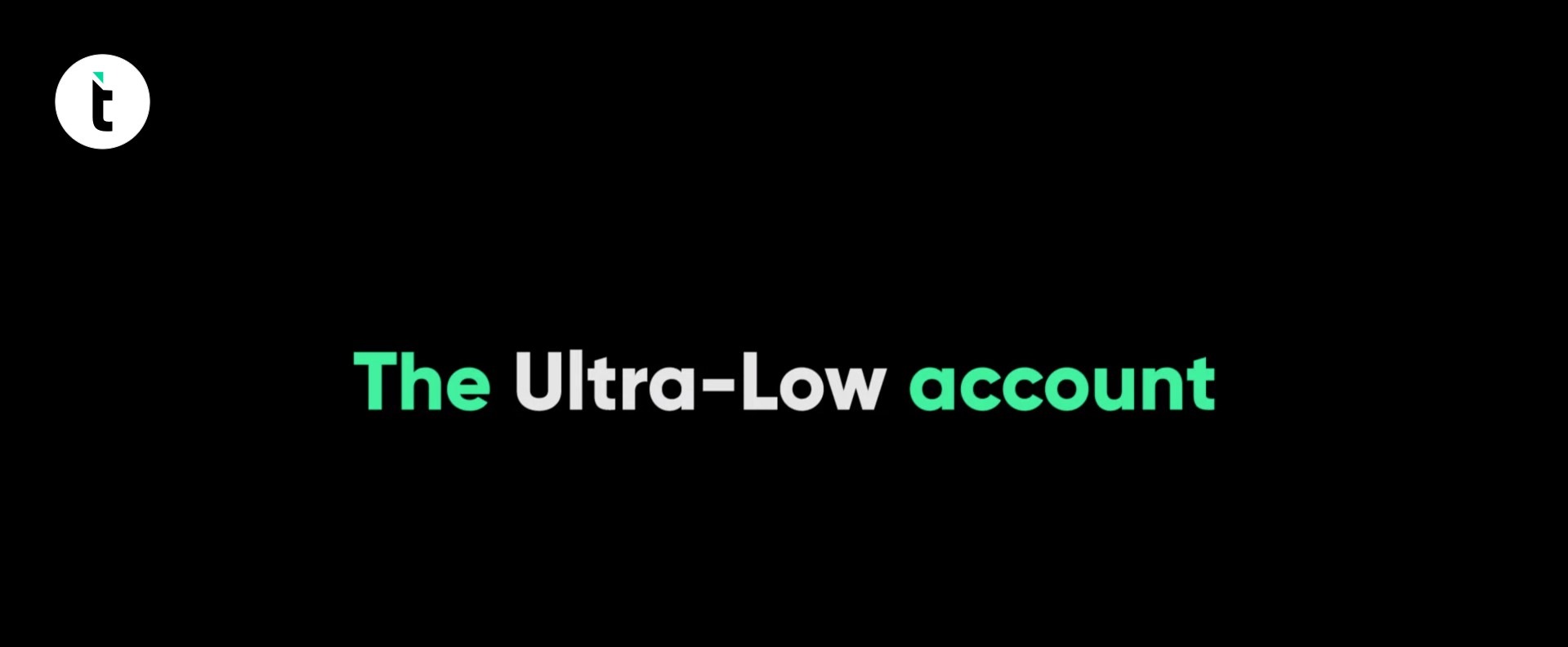 Is Trading.com legit?
First things first is to address the trustworthiness issue. Is Trading.com legit? Of course! Being a subsidiary of XM immediately ramps up the trustworthy meter in every trader's eyes, as it's guaranteed that the company will have an FCA regulation and comprehensive AML and KYC features.
By looking at the video which is pretty much the only guideline we have right now, we can see just a few features of what the company will offer.
First things first is the trading.com trading software, which seems to be resembling a WebTrade/MobileTrader module as there's no mention of MT4 or MT5.
What we do see is a warning at the end of the video about the risks that come with CFDs, meaning that the brokerage will indeed feature CFD tools. However, that could be short-lived as the FCA is in the process of deciding to place a ban on crypto derivatives, which are the most popular CFD products.
Regardless, we see some promises in the video that paint the company in high regard.
Trading.com review the features
During the Trading.com review, we found out that the main product of the new brokerage is the Ultra-Low account, which will be designed for traders of nearly every caliber, but most likely targeting beginners from the new generation of customers, the Millenials. That's why Trading.com is targeting to have a trading platform with as much mobility as possible.
The platform is promising access to more than 1,250 markets with low spreads and no commissions, which is very common on XM itself.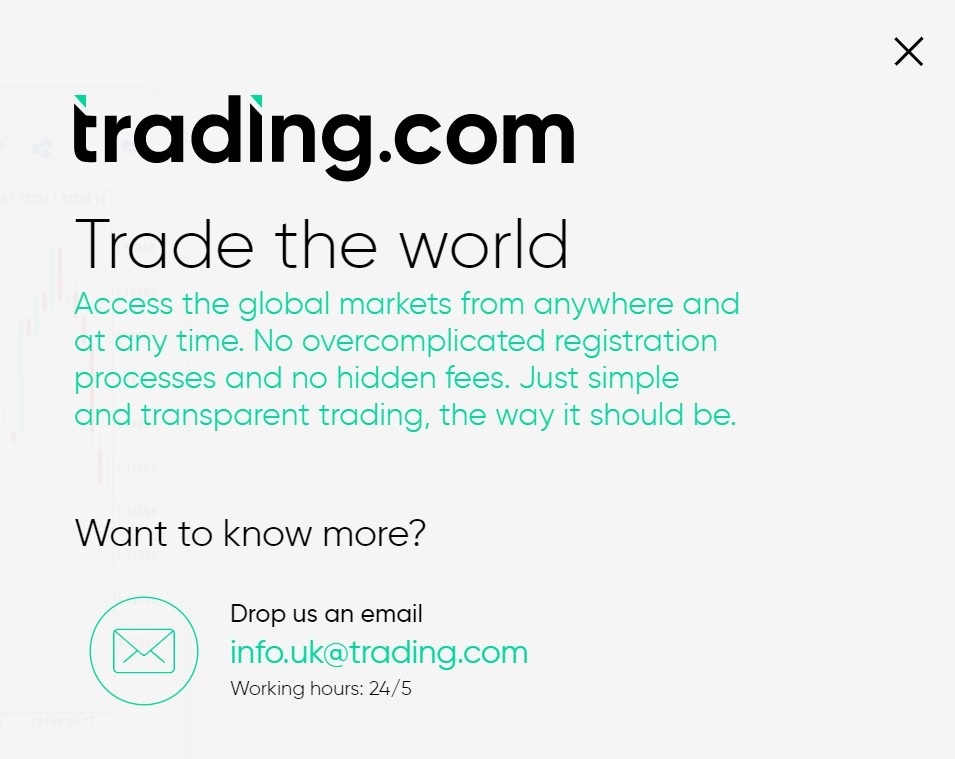 Trading.com also mentions that there's no complicated registration process and entices the viewers to contact them via email, where they'll most likely be either added to the list of potential users in the future when the company launches in full or will be given a rundown of all the features offered.
Due to the fact that Trading.com will be located and regulated in the UK, it's obvious that CFDs will have only 30:1 leverage, while other tools like Forex could have as much as 888:1, just like XM does.
Overall, we can already tell from our short Trading.com review that the new brokerage will be very mobile oriented and beginner friendly. It's not clear when the official launch will happen, but it always helps to be ahead of the events and contact them straight on.
Trading.com seems to have come out of nowhere on the market and is enticing traders to come join them in a no commission low spread platform with a slogan "trade the world". We were enticed to make this trading.com review because it was such a news flash for everybody to see this new brokerage.