TRIBTC Review – should you trust this BTC options trading platform?

The first thing anyone entering the industry of trading should realize is that they're putting themselves into a big financial risk; there's just no way of avoiding that. Whether you're trading stocks, Forex, or any other form of security, the chances of losing funds in just a minute's time are very high.
And as if that's not enough, there's a different sub-market under those assets that is notorious for its inclinations towards scams. We're talking about binary options trading.
When trading binary options, people have to be extremely careful not to choose a  broker that will steal their funds. To make that choice a little bit easier, we're offering this TRIBTC review that will reveal every important detail about this broker.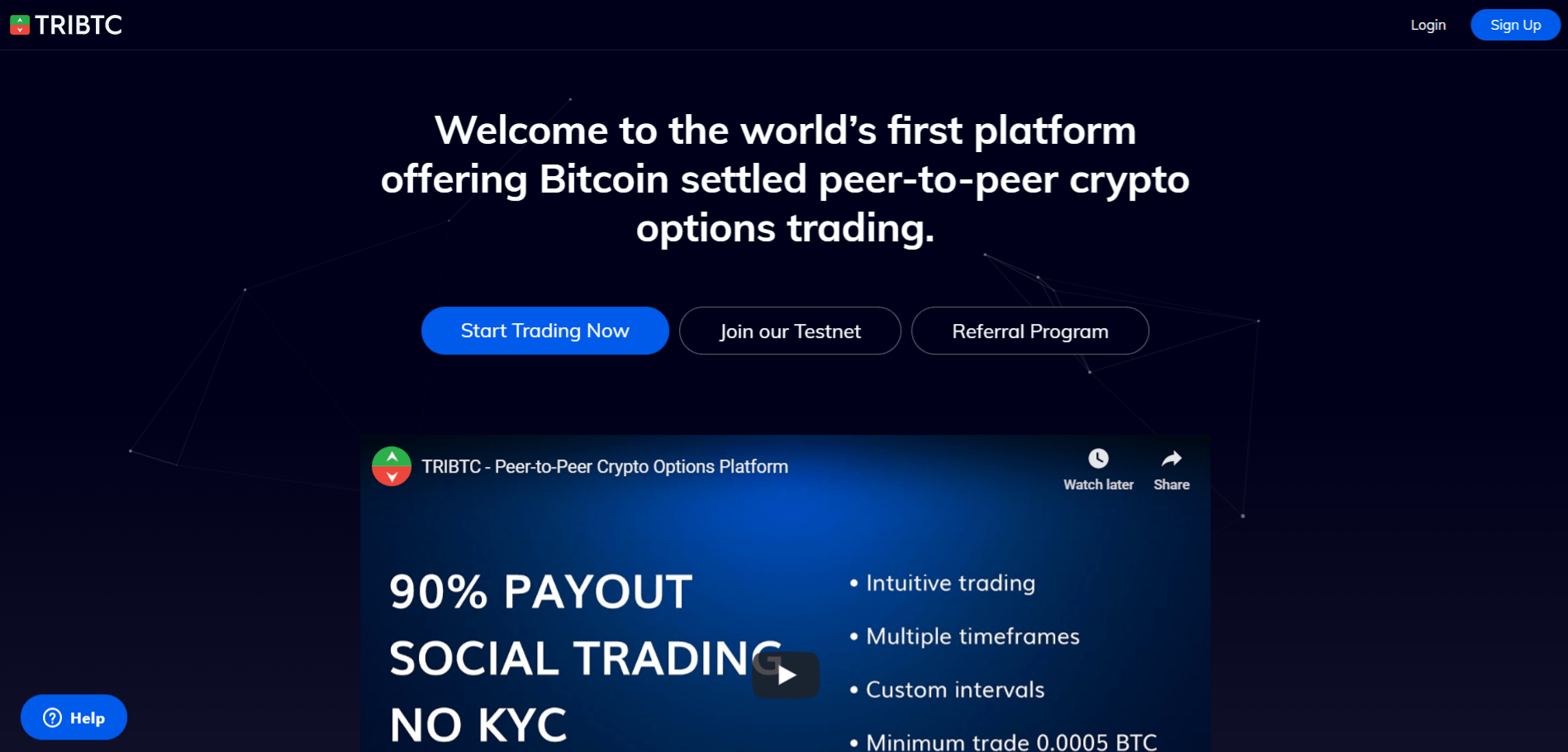 The tribtc.com review
First things first, let's talk about the broker's website. When we first enter the platform, we're greeted with this very deep blue-violet background that features moving dots with connecting lines between them. Right off the bat, this design is rather amateurish to us and doesn't really strike as a professional website.
Not only that, but there are also no thematic tabs anywhere to be found inside the website. Whether we want to find more about TRIBTC promotions, deposit/withdrawal options, or anything else, there's no specific section that can give us that information.
The only way we were able to salvage some of the trading terms and conditions was by reading these short passages included in the only page of the website and watching a three-minute-long video. And it goes without saying that the broker that doesn't provide sufficient information may very well be hiding something suspicious.

The licensing
Next up, let's talk about the licensing. As we've already noted in the introduction, the market of binary trading is very dangerous – much more dangerous than Forex or anything else. That's why the majority of the governments, including the US, have created strict rules for the brokers offering this functionality.
Just as we'd suspected, the broker doesn't have any piece of licensing material that restricts its activities; or, to give it the benefit of the doubt, we couldn't find any section that mentioned anything about it. The only small notice can be found at the very bottom of the page where it mentions that the TRIBTC Holding Limited is based in the Republic of Seychelles.
Therefore, there's nothing specific that dissuades our TRIBTC scam suspicions.
Trading terms and conditions
Finally, let's discuss some of the numbers that we were able to find on the website. First, the minimum deposit requirement of 0.0005 BTC. Now, we don't know about anyone else but for us, this amount of requirement is plain ridiculous. In our TRIBTC opinion, the broker is trying to lure in as many users as possible with this ridiculously small sum.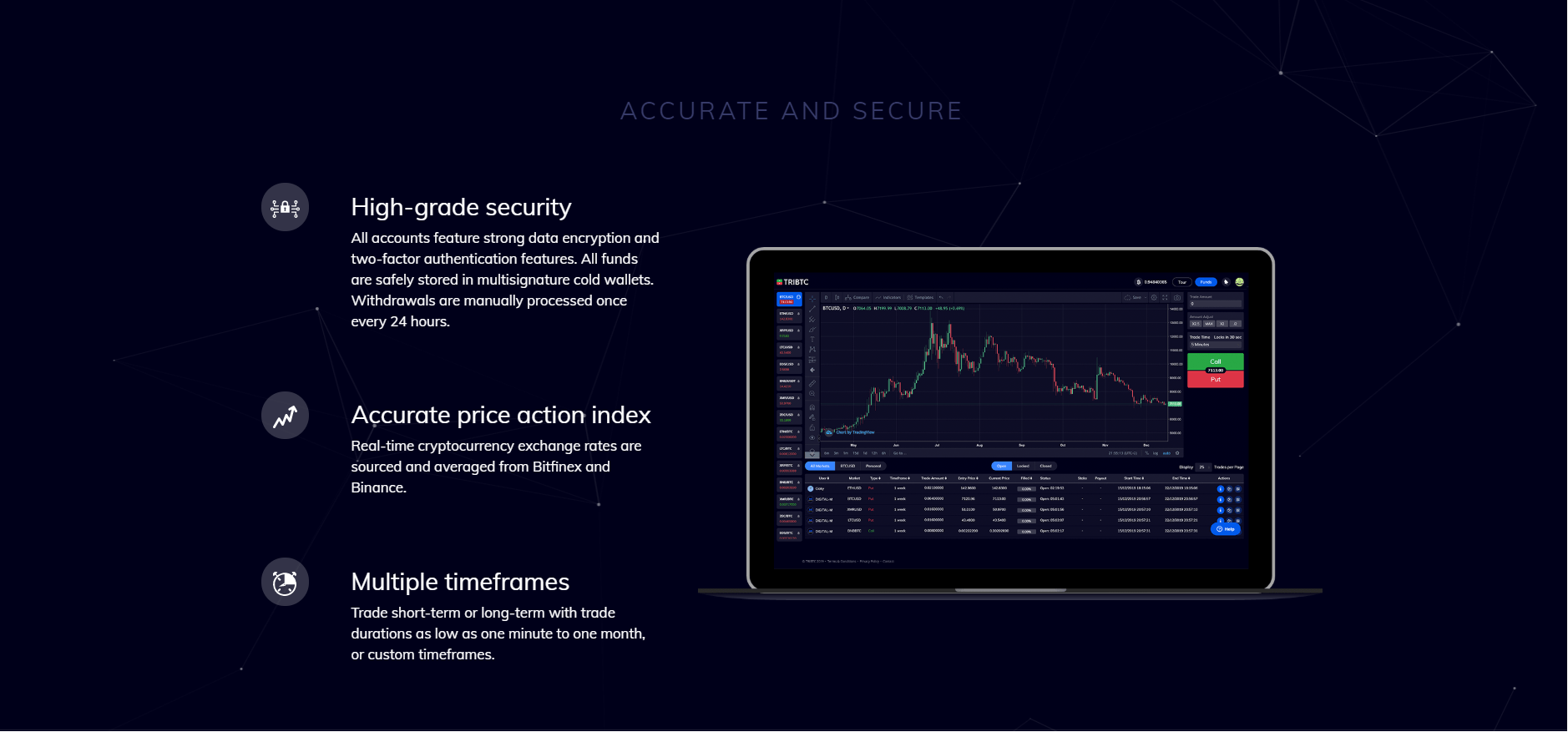 And if you were somewhat amazed by how small the requirement is, exactly the opposite is the commission on the winning trades: a whopping 10%! So, if you were to get a $1,000 profit, you'd be forced to leave $100 to the broker.
As for the Bitcoin options trading itself, this industry is very dangerous and even the most qualified and heavily-restricted brokers find it difficult to win back their users' trust. Therefore, for your safety, we'd strongly suggest against trading BTC options with TRIBTC!