VIPTRADE Review – What do they offer?

VIPTTRADE Forex Broker is a company that provides quick trading platforms and is regulated by a number of agencies. The firm is licensed in Georgia, Kazakhstan, and Saint Vincent and the Grenadines, to name a few. This international company has 8 branches across the world.  the maximum leverage available is 1:500. which is for currency pairs.  This is an intriguing quantity to supply because it can be really advantageous if the trader has a solid trading technique to go with it.
There are three distinctive account types and 5 different packages that encompass the products and services of the Broker firm. one can use these accounts in both live and demo mode. the instruments that one can start trading with are quite a few, to be more specific there are six asset types available on the VIPTTRADE FX Brokerage site which are Forex, commodities, indices, cryptocurrencies, shares, and metals.
It's never been easier to diversify your portfolio with a range of assets. The assets' volatility can be exploited to one's advantage. There's no telling what can be accomplished with a terrific strategy and an even better broker as a mediator.
The live display of the ever-changing values of various asset categories is another amazing element of their website. It can be accessed directly from the company's webpage. Due to their high volatility, currency pairings are the most commonly traded commodity in the sector. This is a very multifunctional brokerage firm.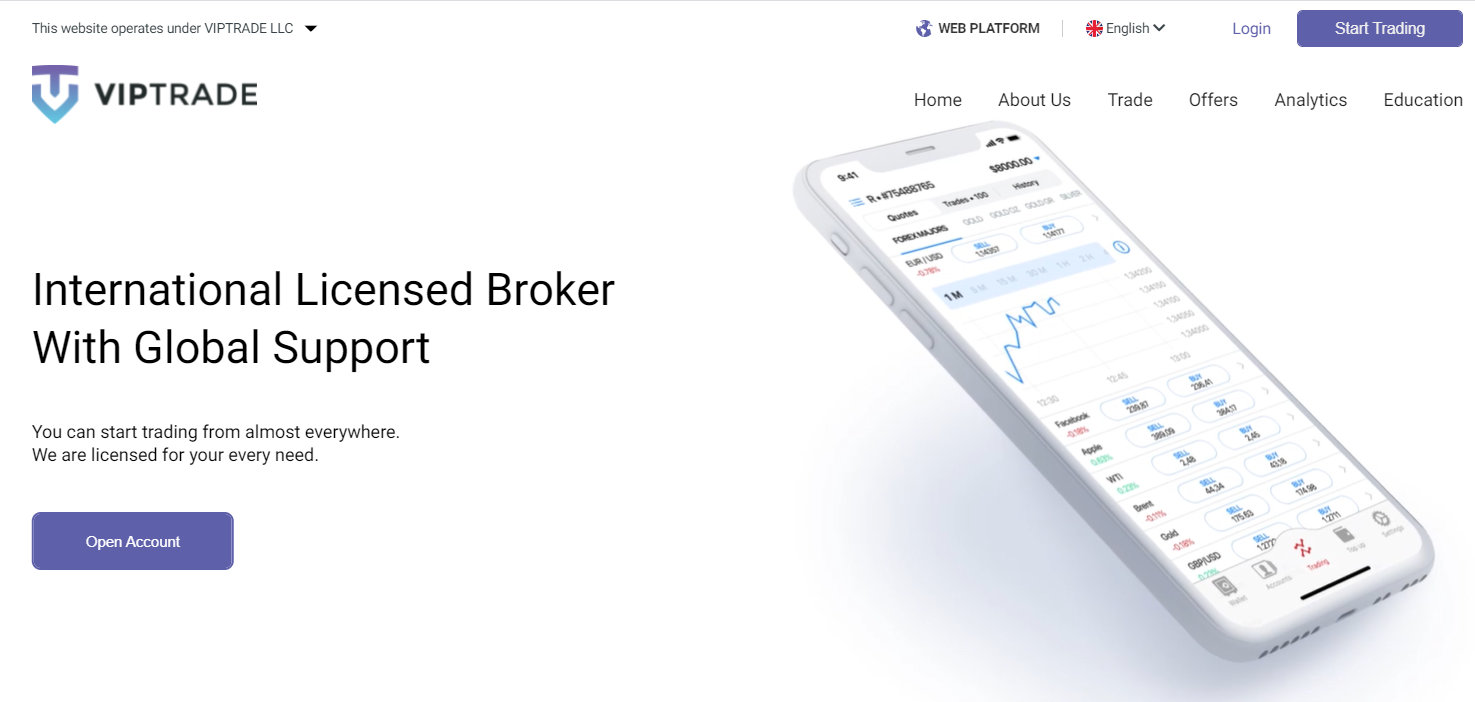 VIPTRADE  Review – Legal Measures
There are numerous risk considerations to consider while looking for a new broker. This is why it's so important to know exactly what you want and need from your trading experience. Contrary to the aforementioned threat concerns, counterparty risk is easily avoidable in advance. All that is required is extreme caution and vigilance. You can readily spot red flags concerning a potential brokerage firm this way. If a broker lacks any kind of licensing, this is a significant red flag. Whatever the case may be, doing business with an unregulated company is never a wise decision.
This is a Georgian-based brokerage firm that was established in 2016. Georgia is one of the nations where the VIPTTRADE Forex Broker is registered as a multinational firm with eight divisions under the supervision of numerous regulatory agencies. The Bank of Georgia, one of the most well-known and prominent financial institutions in the south Caucasus, is in charge of this responsibility in Georgia. Furthermore, the firm's certifications from two different regulatory authorities in Kazakhstan and Saint Vincent and the Grenadines are clearly stated on the site.

Trading Accounts
Micro, Pro, and VIP accounts available on the broker's site. The margin requirement for these account types is 1%. The minimum transaction size is 0.01 and the maximum transaction size available for these accounts is 200. The most interesting thing about this broker is the way they have structured the account types and then encompassed multiple features in a package. There are five different packages alongside the three VIPTTRADE FX Brokerage account types. We will discuss each feature the packages have. the available packages are Package S, Package  M, Package L, Package  XL, and Package XXL.

Firstly we will discuss the minimum depositing requirements for each available package. It varies between different amounts of money.
Package S – The depositing amount varies between $250-$1,000
Package M – The depositing amount varies bewteen$1,000 – $3,000
Package L –   The depositing amount varies between $3,000 – $5,000
Package  XL – The depositing amount varies between $5,000 – $10,000
Package XXL – the minimum depositing amount with this offer is over $10,000
Package S subscribers get access to some of the broker's most daring features, such as analytics, basic educational material to learn with, a divergence-based trading approach, and one monthly consultation with an Analyst. A trader simulator and the ability to link to a standard are included in the M also package. Other VIPTTRADE reviews on the web agree with this notion. These packages can be used with the Islamic, Micro, Pro, and VIP accounts.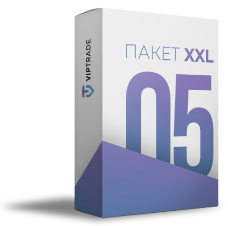 Trading and non-trading fees
commissions are a natural part of the trading experience. A broker is only as good as its features, this is not just about the leverage ratios and spreads it's also highly important to know how much a broker may charge you for certain services or products.
There are no charges on swap-free accounts. however, in regards to commissions, the available swap accounts are dependent on the particular open position of the trader which can be either long or short.
Trading Assets and their conditions
The broker tries to provide variety in its services and products. This is yet evident in how many trading instruments they can offer to the consumer. There are six distinctive asset type that one can start trading with, which are the following
Forex Pairs
Cryptocurrencies
Shares
Commodities
Indexes
Metals
According to our VIPTTRADE  review, leverage is an important trading tool. The trading experience is practically impossible most of the time without using it.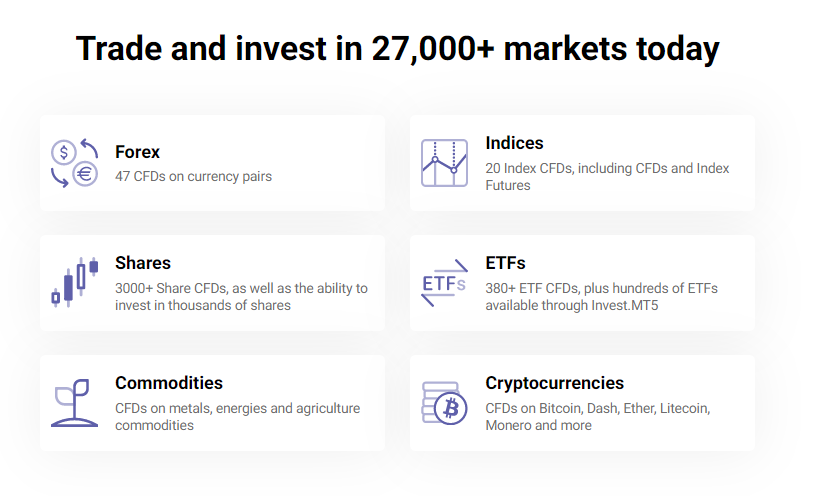 We want to emphasize the fact that even though the highest possible leverage is 1:500 and it is for forex pairs, not all the assets have such a high leverage ratio. We will give you a list of other assets with their maximum leverage ratio.
Cryptocurrencies have the maximum leverage ratio of  1:10
Shares have the maximum leverage ratio of  1:25
Commodities have the maximum leverage ratio of 1:100
Indexes have the maximum leverage ratio of 1:500
Metals  have the maximum leverage ratio of   1:200
Trading Platforms
MetaTrader5 is the primary trading platform the site offers. Alongside this, there are web-based platforms as well for certain types of users.
The VIPTTRADE  MT5 trading platform is compatible with a variety of platforms, including computers, smartphones, and tablets. It has a variety of built-in trading robots and indicators, as well as a user interface that can be translated into up to thirty languages. It is available for free download through the broker you are using.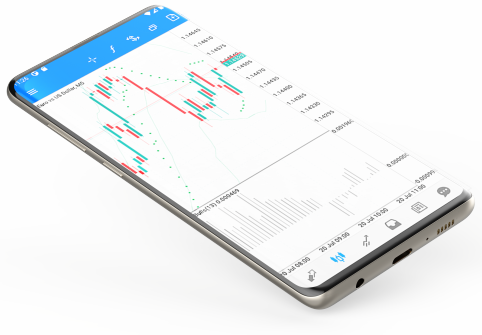 The MT5 trading platform provides traders with enhanced capabilities for thorough market analysis, automated trading via expert advisors, EAs, and copy trading. This trading software is simple to use and leverages the MQL5 coding language.
The site also has a web trader. WebTrader is the polar opposite of MT5. This platform is basic and browser-based. Processing and conducting market data research has never been easier than it is now, thanks to a sleek, easy-to-use interface and many information analysis tools.
VIPTTRADE WebTrader is not as versatile as MT5. It's actually better suited to someone who just trades one instrument. On this platform, there are numerous ways to evaluate data; it offers excellent visualizations and even better. It is incredibly dynamic, making the overall experience of using it quite simple and entertaining.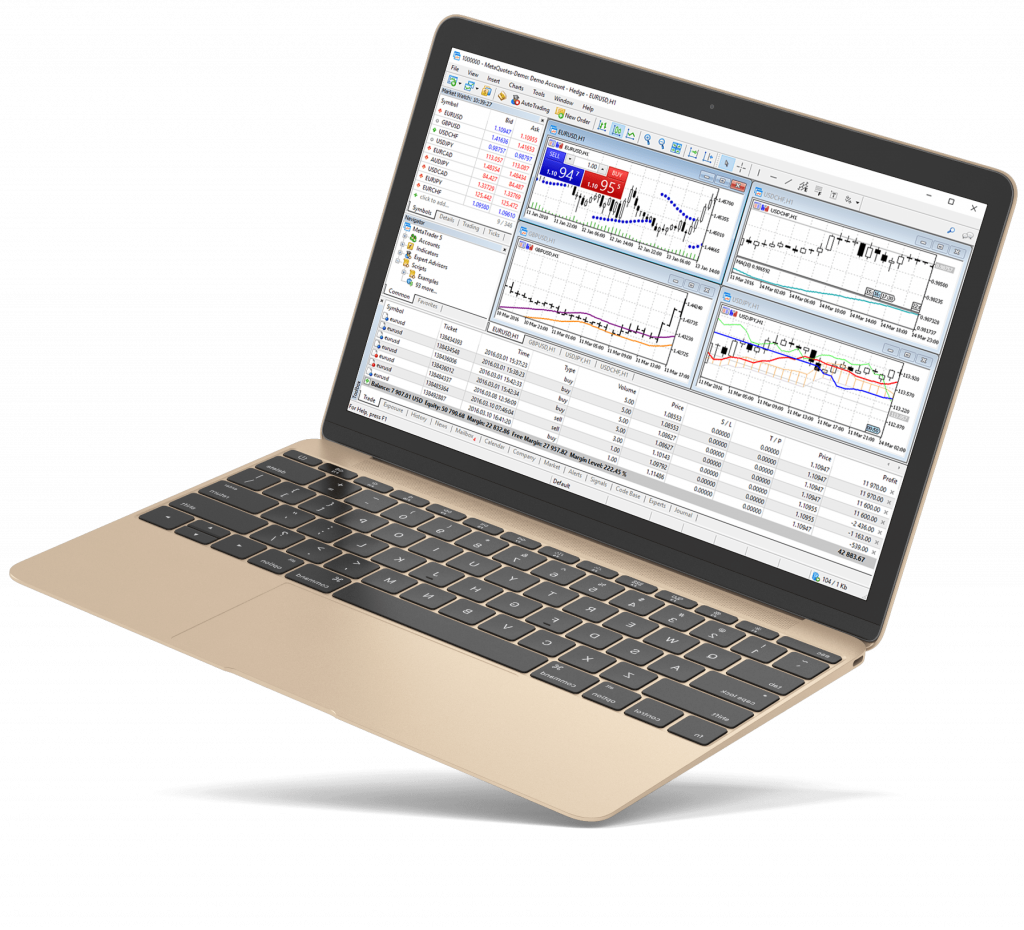 Deposit and withdrawals
There are 15 different options when it comes to depositing, one can find fiat and crypto depositing methods on the list. Additionally, there are other depositing options as well.
Migom Bank
Global Net
JPMorganChace
Alikassa
InterKassa
Capitalist
Any.Money
Litecoin
Bitcoin
Bitcoin Cash
Ethereum
Tether
QIWI
WebMoney
Yandex Money
There is no predetermined minimum or maximum quantity that must be met on the VIPTTRADE Forex Broker site. The commissions and fees for using this method of payment are 0.5 percent, plus additional bank commissions not included in the broker's commissions. Other kinds of payment, such as cryptocurrencies, card payments, and a variety of e-wallet payments, are commission and fee-free. All payment alternatives have a processing time of up to three business days.
Identity theft and security breaches are prevented by using encrypted online payment processing. This ensures that customers have secure access to their accounts. A two-way authentication method is also in place for all trading accounts, which is another safeguard put in place to keep the aforementioned accounts safe.
Educational Materials
VIPTRADE FX brokerage enjoys putting money into educational incentives. Which can be helpful to both traders and investors in the long run. The information on the website can help you comprehend the fundamental principles and terminologies of Forex trading. It also underlines the significance of independence. You can assess all of your potential dangers and have an optimal trading career if you have the right expertise. There are numerous training and learning tools available in the Site's "Education" area.
Trading signals
report calendar
e-books
courses
video tutorials
These are just a few of the amenities available to all visitors. The company is investing considerably in its educational initiatives. VIPTRADE Forex broker takes pride in the available educational material on the site. They provide much-needed information about a variety of forex-related topics.  the content is offered in multiple ways whether it's Offline & Online Seminars or  Risk Management. Additionally, there are  E-books,  Trading Videos & Webinars for a small fee.
Customer Support
The company's approach to customer service is another distinguishing feature. The servers' operators are quite polite to talk to and appear to be very knowledgeable about their jobs. This is why the VIPTRADE customer rating is off the charts with a variety of trader demographics. This service is available 24 hours a day, 7 days a week, so contacting the company is never a problem.

The customer support on the VIPTRADE FX brokerage site is very good. the fact that the broker has great media visibility plays an important role in regards to the customer support system. They operate all day long and are available to connect with via email, phone call, and a live chat widget that is automatically connected to the broker's Facebook page. Accessibility to the customer support team has never been easier than it was before.
Our Final Thoughts
Overall, we highly recommend this brokerage firm for a variety of reasons. Firstly because VIPTRADE is a regulated broker with 5 years of experience in the industry. In this relatively short period of time, they have managed to become an international firm with 8 different branches, which is very impressive. they have three qualifications from all over the world. There are many asset types to start trading with by using the VIPTRADE MT5 software which the firm has to offer to their consumers.
All traders can take advantage of great benefits. This broker offers a one-of-a-kind opportunity to receive a 100 percent bonus on your initial investment. All you have to do now is open and fund a live trading account, as well as complete the application form. You have no limits on withdrawing the entire earnings from bonus funds.  Additionally, VIPTRADE provides three more 100% bonuses, each of them are distinctive. There's an insurance bonus and no deposit bonus that can go up to $5,000. The last bonus is a 20% deposit VIPTRADE bonus.
The forex broker has distinct media visibility, which is a significant advantage in the digital era when it comes to the volatile foreign exchange market. Their marketing and media efforts have garnered numerous honors. This is a modern corporation with a laid-back attitude. Many industry trends have been implemented, and they are at the forefront of forex innovation. This is why we strongly advise you to keep a watch on the VIPTRADE  website.