Waterman Capital – the new scam on the market

In the world of investing there are risky investments, less risky investments and scams. With high risks come high rewards. Low risks provide safer, more stable returns. And scams guarantee that you will lose everything you trust the scammer with, in addition to health.
Financial markets are full of scammers. These scammers don't care about what happens to people on the other end of the telephone line. All they care about is profits.
The more you know, the better you can protect yourself and the people around you. In this review we'll discuss Waterman Capital Scam and provide you with useful information on how to spot unreliable financial companies.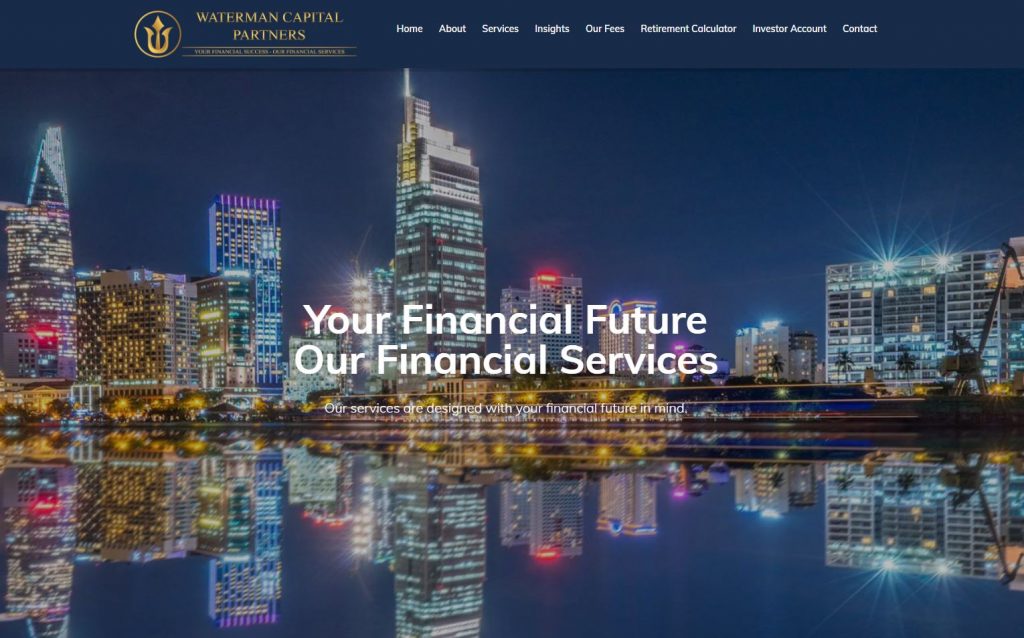 Waterman Capital is a multi asset financial services provider. Or at least that's what it wants us to believe. The webpage is designed really well and it looks slick and professional. However, the information is completely nonsensical, filled with grammatical errors and stylistic mistakes.
There's no information available regarding regulations on their main page and the live chat isn't working. After taking a closer look, anyone can tell that the brokerage company is made up to scam people.
Waterman Capital mainly scams investors over the telephone. The webpage is used for making a good first impression and collecting deposits. Most people will not fall for their lies but the few percent that does is enough for the scam to continue.
How does the scam work?
The company makes a lot of unsolicited calls. The agents promise great returns to both active traders and inexperienced investors. In case you are interested in trading on your own, they'll offer you the lowest possible fees and wide range of assets. For those who can't actively invest themselves the scammer company offers Portfolio and Wealth management services.
How to protect yourself?
Investing in the financial markets requires a great deal of resources, time and knowledge. It's important to become experienced first before risking the money you can't afford to lose. In case you want financial companies to invest on your behalf, you can find a huge variety of investment funds on the market.
No matter whether you invest the money yourselves or delegate investment decisions to money management companies, you need to find financial partners that are tightly regulated. Regulations are put in place to protect your interests. They guarantee that the brokers or investment funds will be honest in their actions.
Another great feature of a trustworthy financial institution is its client base. Make sure the company you choose is reputable and has a stable history. In some cases, scammer companies create fake reviews, thus you need to be aware of such practices.
Conclusion
Waterman Capital is not regulated by any financial institution. The web page looks slick but the information is full of errors.
Waterman Capital scams investors out of money over the phone. And the best way to protect yourself and others is to always look for regulated financial institutions for investment related decisions and spread the word against scammers to save others.
FAQ's on Waterman Capital
What indicates that Waterman Capital is a scam?
The Waterman Capital is not regulated. The webpage is full of unreliable, nonsensical, grammatically incorrect data. And the company makes a lot of unsolicited calls to make investors deposit money.
How can I protect people around me from financial scams?
The best protection is to spread the word. The more people know about these companies, the harder it is for them to scam. Advise people on never to make quick decisions when it comes to entrusting life savings to certain companies.
How can I return money if I have already given the scammers my money?
Scammers usually do not reveal their intentions until it's clear for them that they'll get nothing from you. If you get scammed, the best thing you can do is to collect the evidence and go to the nearest police station. Scammers might promise you to return the money after paying commission. Do not send them any additional funds, as you may lose them all.