XYTRONFX review – is this broker worth your time?

Making this XYTRONFX review as unbiased and neutral as possible was pretty much an impossible task due to clear red flags and issues with the broker's legitimacy when it comes to regulation as well as several questionable terms and conditions.
Furthermore, the broker features trading conditions we've pretty much never seen with other companies, at least not to this scale. If you're one of the readers who generate an opinion from the review intro alone than this is your chance to make a 100% educated guess. Yes, we do think that XYTRONFX is a scam, but why we think so is the whole purpose of this review.
A wolf in sheep's clothing
When we first heard about XYTRONFX brokerage, the first thing that struck our mind is that is one weird brand name to have, and the other one was to check their website immediately.

To be completely honest and give credit where credit is due, the website does look quite nice. It's nicely polished and the access to all crucial information such as the legal documentation and the terms & conditions is just one click away from the homepage.
But, the content that these documents contain are the main players in our XYTRONFX review and the primary contributors to our labeling of the brokerage as a scam. Let's see why exactly this company is untrustworthy.
Offshore unlicensed broker
These three words that are in the heading above are probably the worst combination to use when describing any type of financial service providers. If these three words all apply to a company then it's best to stay away as far as possible.
In XYTRONFX's case, this combination is quite relevant. The company is registered in the Marshall Islands, but that doesn't mean that it' located there. You see the law on the Marshall Islands allow citizens of pretty much every country to register a company there without having to enter the country physically.
This jurisdiction is usually the one used by scammer telemarketers as it gives relatively better access to the EU market in general, and makes the tracing of the company much harder.
They straight up demand your bank account
XYTRONFX scam is probably the most straight forward one we've ever seen, multiple reviewers have noted that the company demands compliance with a rule that directly contradicts any common sense. XYTRONFX expects customers to willingly allow them to open a Customer Bank Account and make withdrawals and deposits on their behalf.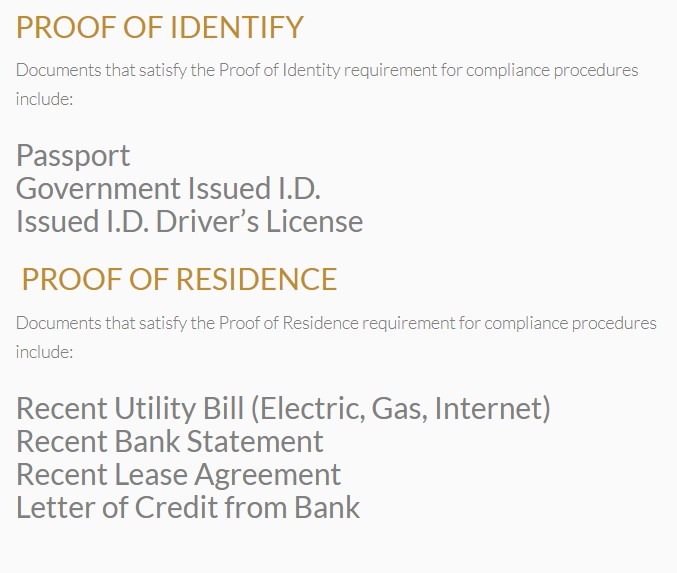 Why the company wants to do this is not disclosed, but here's a hint. They're probably trying to steal your money.
Not even trying to hide
What we usually do on our website when we see a clearly fraudulent company is we forget we ever made the assumptions we had made. We continue the review on a completely new page and rate the company's trading conditions on as much of an unbiased mindset as possible.
Unfortunately, with XYTRONFX review we couldn't maintain our amazement of how un-enticing the conditions have been made with the broker.
Spreads and leverage
Spreads are all over the place going from 3 pips to 4 pips on major currency pairs, and up to 70 pips on exotics. We thought that they'd compensate this with a juicy leverage cap, but that also was a disappointment. The maximum one can get is 1:200.
Withdrawals
Withdrawing is also a big issue with the broker. It's impossible to file a withdrawal request if a trading position is open. Therefore, if there's an emergency, you may have to close that trade you've been keeping open for two days or even more.
Overall, XYTRONFX does not create a friendly trading environment.
Software and accounts
In terms of benefits, we'd say that at least the trading accounts are diverse. They're a bit expensive but hey, at least there's a lot of them available. There are four options in total with the minimum deposit being $300.
The software is limited to MT4, WebTrader, and MobileTrader which is also commendable.
Is XYTRONFX a scam? Yes, yes it is
The XYTRONFX scam was the easiest to identify from all the companies we've reviewed by far. The questionable jurisdiction where the broker resides and the outrageous demands it has for the customers make it a fraudulent company, but the non-user-friendly trading conditions and terms make it nothing but a low-class brokerage when compared to other services available readily online.
Yes is the answer to your question, XYTRONFX is a scam and you should definitely avoid it by all means possible.