When Playtech was formed in 1999, their intention was to focus on the gambling industry by providing software and other services. Along the line, though, the company created a financial division, which would focus on finance and particularly in online trading. It was a nice fit since the company was already established as a software provider.
To expand this financial division, they did so through multiple acquisitions starting in 2015, and Playtech has kept on with this trend. In 2017, they have already completed one acquisition, with more to come according to company executives.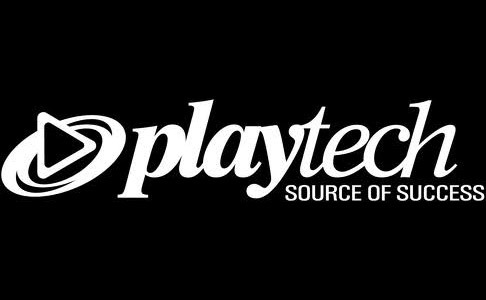 Acquisition of Eyecon
Eyecon is a computer game company that was started back in 1997 in Australia. Today, the company has more than 70 games most of which are very popular, especially Fluffy Favourites, which is their best selling game. Besides being their best game, it is also one of the most popular slot game in the world, which has made other Eyecon games also popular.
Although started in Australia, the company markets mainly to UK players, which is where it generates most of its revenue. Besides targeting the players themselves, they also have a Remote Gaming Server (RGS) in the UK, which Eyecon uses to deliver games to its UK customers. To do this, Eyecon has partnered with other online gaming and gambling companies like 888 Holdings and even Virtue Fusion, you can read more about casino reviews and ratings here. The latter, Virtue Fusion, is actually a part of Playtech's bingo network. Now holding Eyecon's RGS, Playtech hopes this will improve its own game services through Virtual Fusion.
The deal was finalized on the 7th of February this year with a £50 million consideration. This amount will be split into a £25 million cash sum and the remaining £25 million to be paid out in six instalments until June 2019.
Deal with Greek OPAP
Last year in July, Playtech acquired 90% of Best Gaming Technology (BGT) to form Playtech BGT. BGT mainly produced proprietary software for self-service betting terminals (SSBTs) which are a new technology betting operators. This year, Playtech BGT has signed a 3-year deal with OPAP to provide these same SSBTs to the largest gambling operator in Greece. Playtech BGT also has Unilogic, Mobenga and Geneity under its arm to form a complete package to provide gambling services.
Contract renewals
Besides the company acquisitions, Playtech also provides its services to other gambling companies. As mentioned earlier, Playtech's main service was the creation of gambling and gaming software, so other gambling companies purchase licences with Playtech for the software. The latest contract renewals have been from previous customers Paddy Power Betfair and William Hill, which are both major gambling companies in Europe. Playtech also signed a deal last year with Pokerstars for their software, and the deal is still active.
Further acquisitions in 2017
The chief executive of Playtech has stated that the company is focused on acquisitions to expand its revenues, and although there haven't been any official statements about future acquisitions, you can bet there are going to be more. In 2016, Playtech made €708.6 million and the EBITDA was €302.2 million. Last year, the company used €240 million in acquisitions and still had an increase in revenues so now it's sitting on €545 in cash. You can fully expect more acquisitions to come.