With most forms of entertainment going online, Playtech has established itself as a leading provider of online gambling software. Now, Playtech is seeking to expand its business model by also including a financial division that deals with online trading. Instead of creating their own brokerage, however, Playtech's financial division is growing through the acquisition of other financial service providers.
Financial companies acquired by Playtech
The company has been doing this for the past few years, and some of the greatest hits include:
TradeFX
You may not have heard about TradeFX, but it's the company backing the brokerage Markets.com. This was Playtech's first acquisition of a financial company and the start of Playtech's financial division. The deal made in April 2015 would cost Playtech up to €458 million for a majority stake of 91.1%. The initial cash payment would be €208 million and the remaining €250 million to be paid out until December 2017.
At the time of the deal, TradeFX had just released its first quarter earnings report with revenues of $27.6 million and earnings before interest, tax, depreciation and amortization (EBITDA) of $12.3 million. The company, TradeFX was also considering going public through an IPO, so the €250 million left to be paid was made in consideration of this. The deal was finalized in May 2015 after shareholder approval and this was the launch of Playtech's financial division. Playtech's financial division used the markets.com platform to offer binary options and reach out to more clients
Consolidated Financial Holdings (CFH)
On the 14th of November 2016, Playtech announced its acquisition of CFH which is a liquidity provider for retail brokers. CFH is considered to be one of the largest B2B providers in the world and it has more than 400 partners around the world. CFH is regulated by the Financial Conduct Authority in the UK, and is a very reputable company. It provides liquidity through a straight-through-processing (STP) model to various brokers, thereby providing liquidity.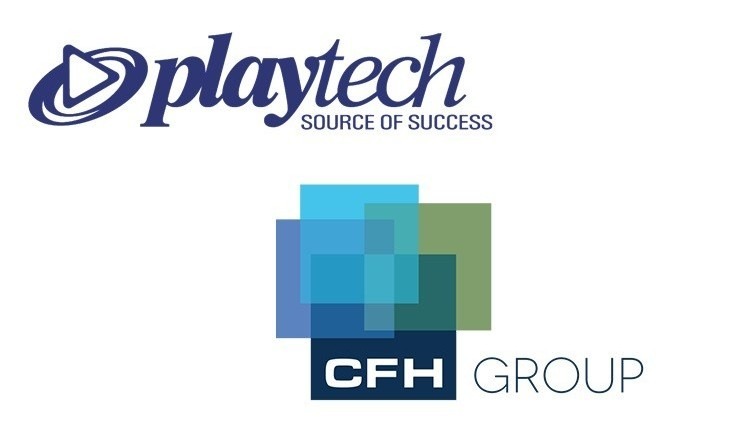 For the year 2015, CFH made $19.2 million in revenue and $5.7 million EBITDA. For their business, Playtech will initially pay €39.8 million ($43.4 million) for 70% of CFH stake. The purchase of the rest of the stake will be completed in 2019 for $76.6 million to bring the total cost of the deal to $120 million (€110.1 million).
Revenues from Playtech's financial division
The total revenues for the year 2015 were €60 million. These total revenues for 2015 were actually €100 million, but the acquisition of TradeFX reduced the revenues to €60 million. Revenues for the first half of 2016 were €31.3 million with EBITDA at €5.9 million, which was a decrease from the previous year's revenues.
The reduced revenues were due to the restructuring the company had to do due to regulatory changes by Cyprus Securities and Exchange Commission (CySEC). Tighter regulatory measures, especially against binary options by the regulator, forced Playtech's financial division to stop offering binary options. As a result, active customers on Markets.com dropped by 11%.
Besides, it also had to stop its relationships with Introducing Brokers and adapt an automated funneling system as opposed to a salesperson based approach. This change may have reduced their B2C market, but the B2B market grew by more than double.
Future of Playtech's financial division
Therefore, the changes made by the company may have reduced the company's revenues for the short-term, but long-term growth seems positive. For now, we have to wait until the company releases it's 2016 revenue reports, but all signs show that Playtech is still a company to bet on, especially its financial division. The CEO of Playtech's financial division, Ron Hoffman, has even said that the changes will improve the company's B2B offering and position it excellently for further acquisitions.