The technology is the engine behind the development. Just a few decades ago financial trading has become accessible to the retail audience, simply due to one import invention – the Internet. It has transformed the way financial trading has been done for years, and it has certainly been the major catalyst. Nevertheless, there are quite many updates going on in the online trading industry, even though they are not as impactful. Let's take a better look at the modern innovations that share the way financial trading will look in a few years from now.
Social Trading
While the Internet has changed the way we do most of the things, the social networks are enhancing the way we make friends and keep in touch with the buddies online. We are all pretty much aware of Facebook, Google+, Twitter, and even earlier networks as MySpace. Well, social networks have put a dent in the way we treat investments nowadays too. Such companies as eToro are offering a great way to invest online using the most popular features of the social networks.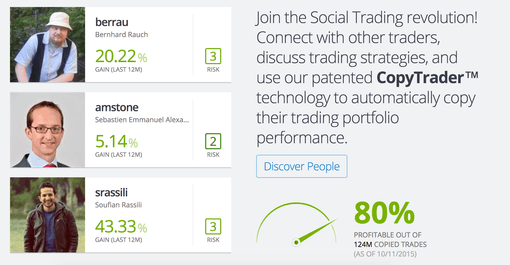 Besides eToro there are a few similar companies. Some of the, like Tradeo, are generally the copy cats. Others, like Darwinex, are coming up with a few innovative features that target high net worth individuals that are looking into trading with social capabilities. However, the most important factor here is that large banks are actually looking into partnering up with social trading companies to introduce an easier way to trade financial assets online to their clients. Just a year ago Sberbank, Russia's largest consumer bank, has announced an integration of its internal banking system with eToro.
Hence, in a very near future, it is highly probable that financial traders will become some sort of freelancers that simply sell their ideas to a wide audience on such platforms like eToro.
CFD & FX Trading Signals
Social trading is here to connect leading traders with the people who desire to build wealth via other people's knowledge. Similar to this, trading signals have appeared in the Forex and CFD trading industry. Unlike social trading, Forex Signals are much more simple in terms of the design of the platform. There is no need to browse through hundreds of traders, follow them, copy their trades and so on. FX signals are simply some sort of the text message that include the trade direction (buy or sell), an entry point and the exit point(s). Considering that one does not need to invest heavily into the development of the social platform, there are numerous small-size vendors of FX signals.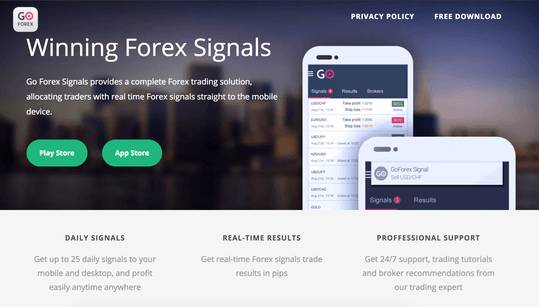 For instance, such companies as Go Forex Signals are simply a neatly designed mobile app where a trader gets countless signals to his smartphone. It is then a trader's responsibility to copy those traders in a correct manner.
Robo Advisory Services
Unlike previously mentioned services that are mostly targeting people with some sort of interest towards the day trading, Robo Advisory is a great tool to bring investment advisory into the online space. And this is mostly useful for the banking institutions. While the regulatory environment in the online trading industry is more or less mild, banking regulation is much more harsh and might trigger million dollar fines. This is why it is very hard for the banks' employees to advice their clients when it comes to the investments. A bank has to make sure that there is no conflict of interest and that both the bank and the advising employee do not hold any controversial trading positions. This is, however, not the case when the investment advice is given by a robot, a certain algorithm that analyses the market and derives a certain investment tip.
Hence, while current day traders and investment consultants that are working in banks are expected to sell their ideas online via such platforms as eToro, their workspace at the banks will be replaced by the machines.