The U.S. dollar on Monday continued its rally, hitting a six-month high during early trading in Asia and adding to its recent gains against a basket of rivals. But what's underpinning the greenback? Shrinking appetite for U.S. Treasury notes and expectations that the Federal Reserve under Trump would make swifter rate hikes have encouraged investors to buy the dollar will giving government debts, usually having lower-yields, a wide berth. That has resulted in U.S. Treasury papers declining to record lows.
Trumpoconomics effect
Investors are looking forward to an expanded fiscal spending in the U.S. under President-elect Donald Trump. Among other areas, Trump is widely expected to increase spending on infrastructure, which should go a long way to boost growth of the U.S. economy.
Additionally, Trump proposed a one-time tax holiday to encourage U.S. multinationals to repatriate their cash held in overseas accounts and invest the money domestically as part of the measures to trigger domestic economic growth.
The reasoning is that the repatriated cash would be used to hire more labor, invest in research and development and expand operations, all of which should excite the U.S. economy as increased money supply and improving incomes boost consumer purchasing power and inflation.
As such, prospects of a stronger U.S. economy under Trump are fueling strong demand for the dollar and that has seen the greenback scale to new highs since the November 8 presidential election. Uptake of the dollar has also been boosted by forex brokers restoring leverages after tightening margin requirements ahead of U.S. elections.
The USDJPY popped up to 111.125 on Monday, reaching its highest watermark since May 31. Yen is usually seen as safe-haven assets and it loses its appeal when investors are bullish on economic prospects.
Prospects of rate hikes
Increased expectations that the Fed will raise lending rates more swiftly under Trump are also underpinning the dollar strength, recently pushing the greenback to a more than 13-year high against a basket of rivals.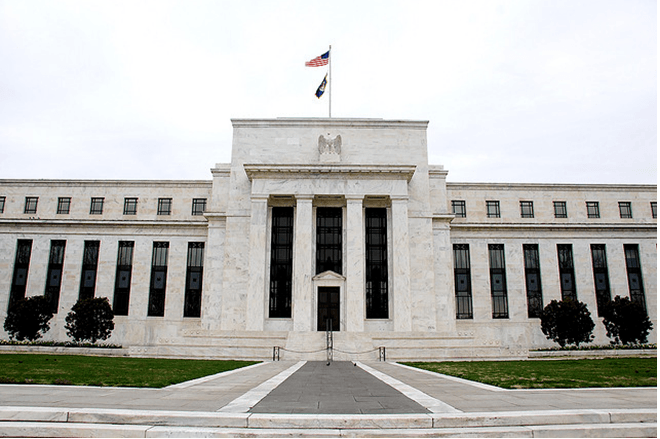 The dollar index that tracks the dollar against a basket of six competitors gained 0.1% to 101.34 on the back of a more than 4% last week that saw the U.S. unit register its largest weekly gain since March 2015. The high of 101.48 that the index reached last Friday was its best since March 2003.
The multiyear rise in dollar last Friday was largely due to hawkish comments from Fed officials including the Fed Chairman Janet Yellen. The Fed chief said a rate hike would come "relatively soon" in an interview with a congressional panel.
The Fed monetary policy officials are meeting next month at which they are expected to announce a rate increase and set the tone for future rate hikes. As the Fed pushed back rate review amid mixed economic data, some officials of the central bank appeared to warn that maintaining the low interest rates risked overheating the economy.
EURUSD hit a nearly one-year low of $1.0569 last Friday. The Brexit and the shocking victory of Trump in the U.S. election are seen as two incidents that are changing the facts of life in European politics, leading some experts to say EURUSD could remain volatile amid political activity in Europe. Several European countries and members of the European Union are going to the polls in 2017.