Precious metals were badly hit in the past few weeks. New long-term lows, no signs for a bullish reversal, no hope, no anything. This state may be coming to an end. The price found an interesting support and for the mid-term buy signal, we just have one resistance left.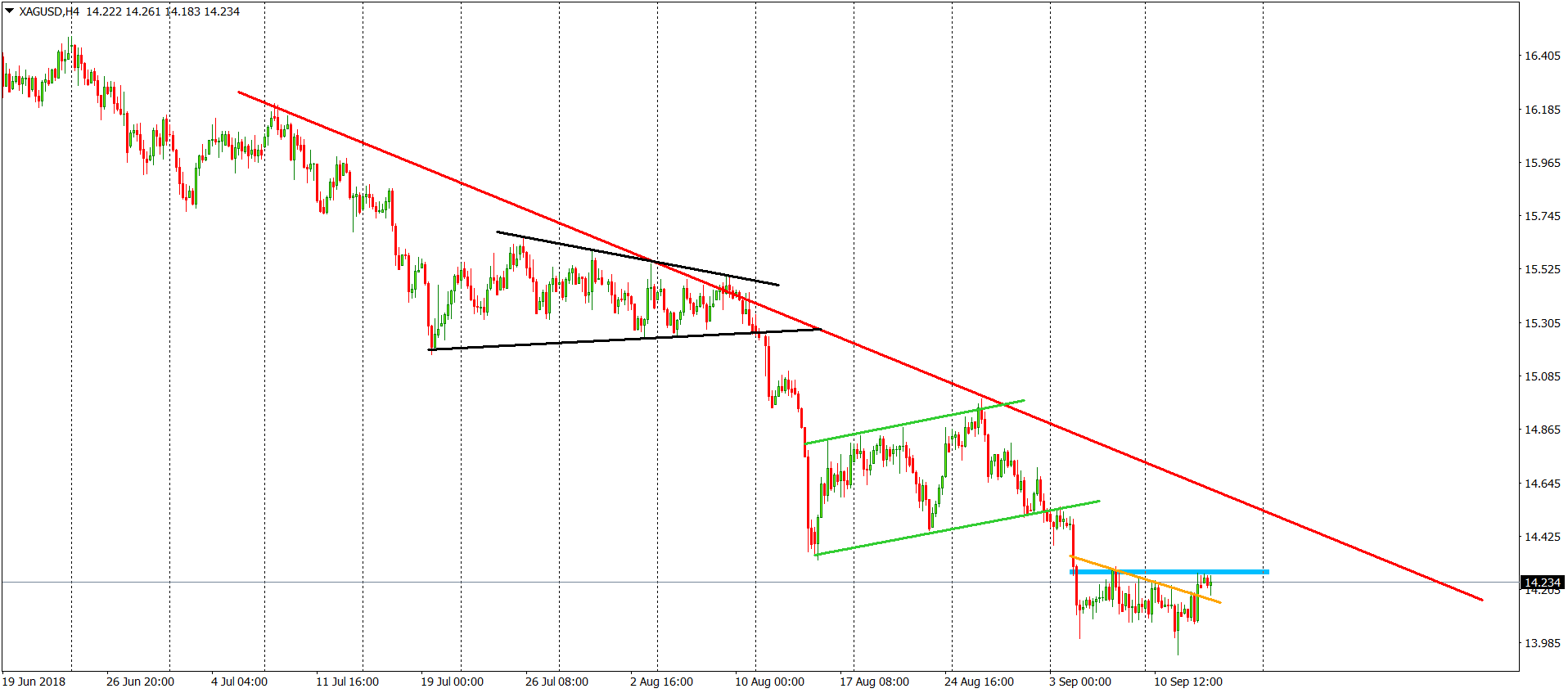 Let me show you the chart from the end of July. The price is in a nice down trend (red), making lower lows and highs. In the meantime,Silver created two correction patterns: pennant (black) and flag (green). Both of them, resulted with a greater drop. Current formation, is not a continuation but rather a reversal one. Silver is in the double bottom pattern, where we already broke the neckline (orange). Full buy signal, will be triggered, when the price will go through the blue horizontal resistance.
As long, as the price stays below the blue area, sellers still can have hope for the new mid-term lows. In my opinion, the upswing towards the red down trendline is highly probable.