After the FOMC Minutes, USD gained strength and Stocks declined. These are two negative factors for the Oil, so no surprise that the price dropped further. That was expected by our analytical team. Look what we wrote in our previous piece about this instrument:
"Buyers are still relatively safe. The most important line for the long-term sentiment on the Oil is the black long-term up trendline. It is still far, so we have a space for a bearish correction, without threatening the major trend. For now, our outlook remains negative. "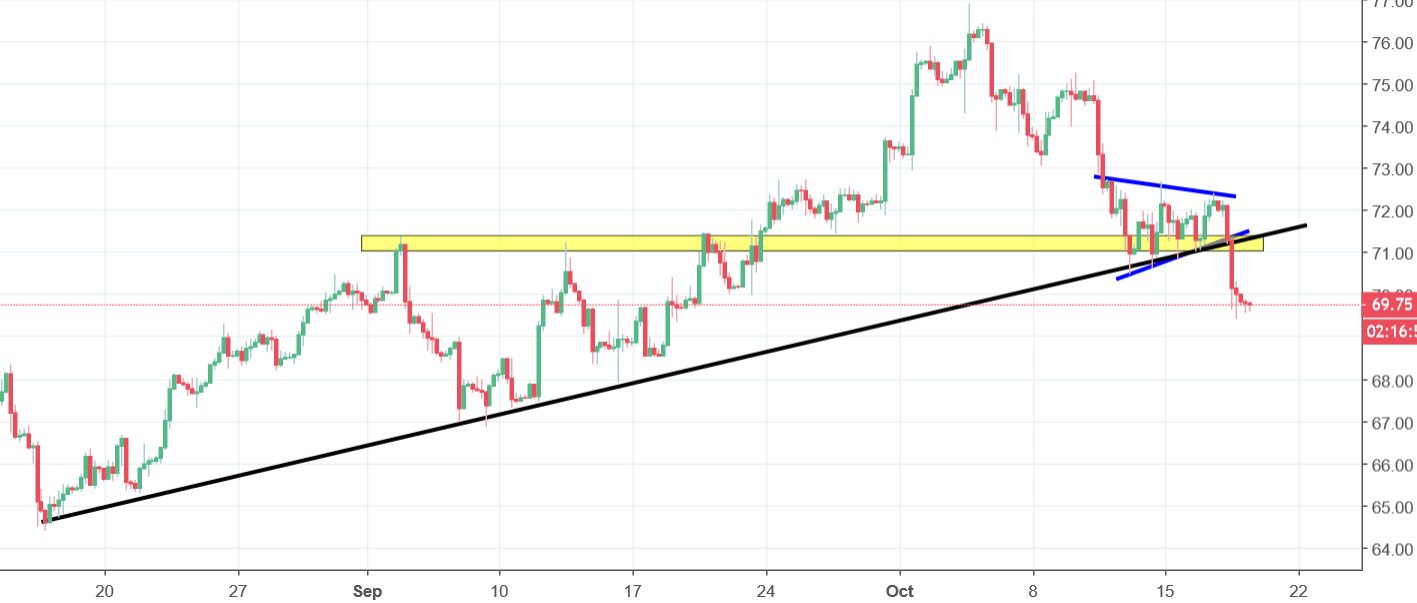 that was written on the 12th of October and since that many things happened. For example, the price created a pennant (blue) above a major support. Actually two supports, yellow horizontal one and the black dynamic one. Oil broke those two yesterday, which confirmed the sell signal from the previous analysis.
What is the potential target now?
Well, the long-term up trendline, that was mentioned by us in our previous analysis is around the 68 USD/bbl, so that is the price, which is on our mind. The mid-term sentiment on Oil remains bearish.