Last piece of the day will be about the aelf, which is here for the first time. Situation here is not different than on the other coins, so we do have a strong down trend. We do not have many bullish signals here, actually we do not have any.
From the top, aelf is restricted by the red down trendline. On the way to new lows, the price already made few corrections. Most recently we had a pennant and a flag (black lines). That is contrary to the previous two analysis of the day, where we had only pennants. To be honest with you, it does not matter, there is no difference, as both formations are promoting trend continuation so a further decline.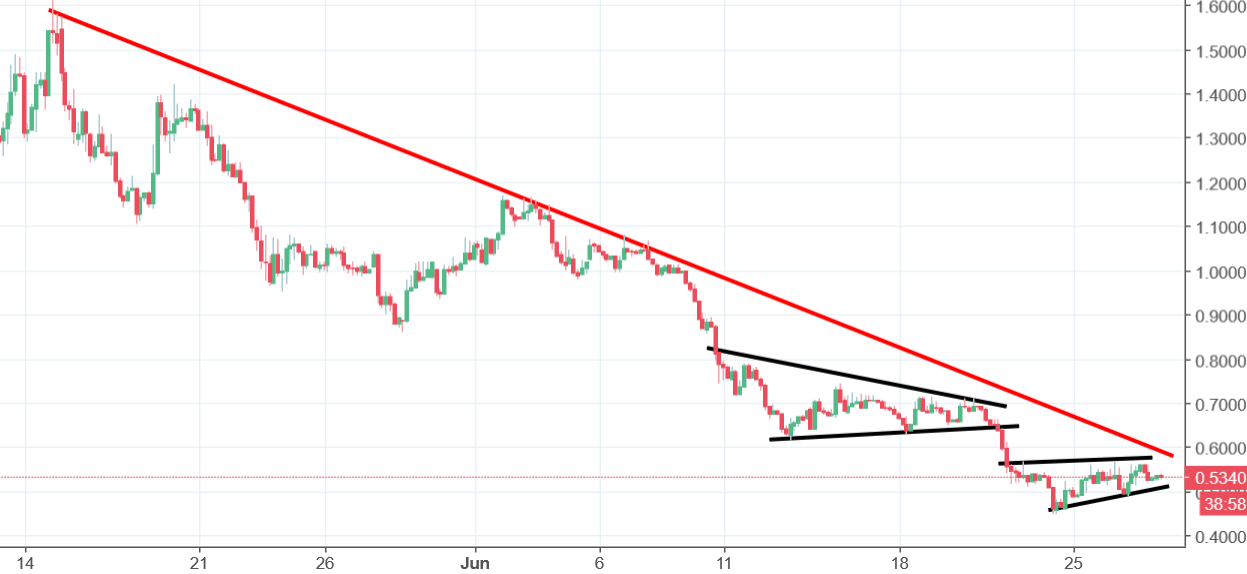 Fresh sell signal will be triggered, when the price will break the lower line of the flag. That scenario is more probable so that is our current outlook on the aelf. The sell signal will be denied when the price will break the red line, which for now is less likely to happen.