Yesterday we analysed NXT and today we start with the Ardor. Why do we mention this? Well, those two are connected. Ardor is a public blockchain platform that will allow people to utilize the blockchain technology of Nxt through the use of child chains. Situation on the NXT was not very optimistic and we were very bearish towards this crypto. Does Ardor have the same situation?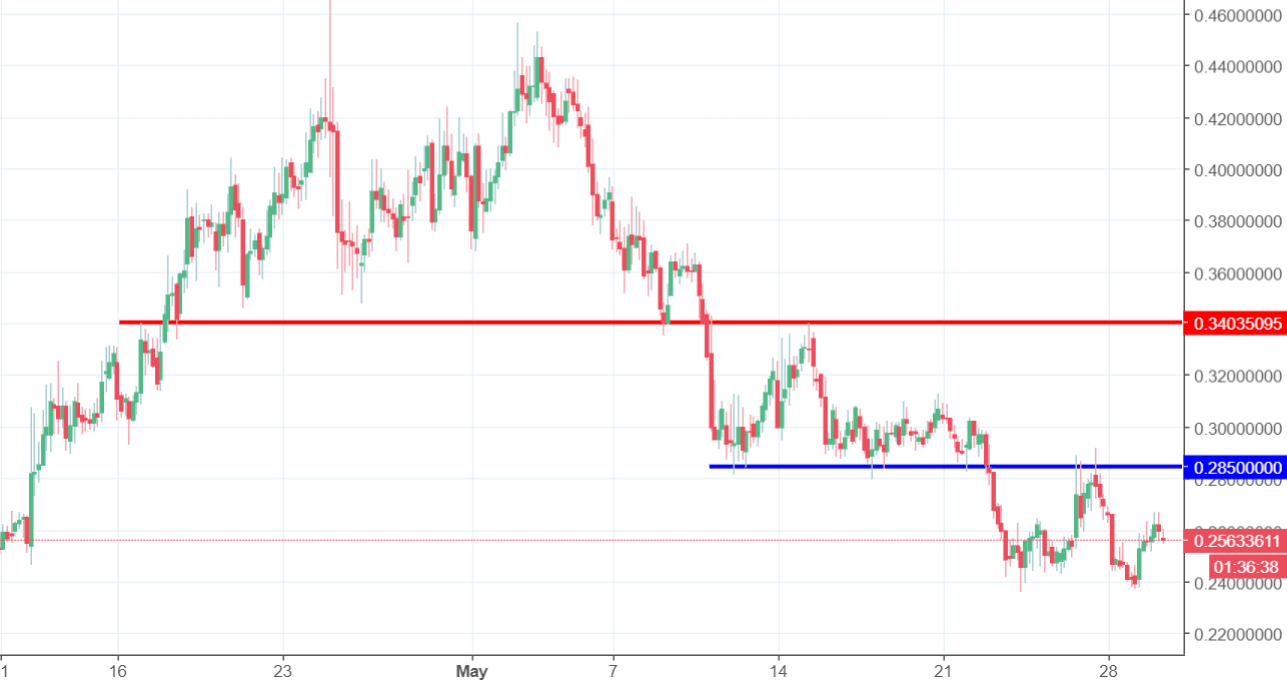 The answer is: pretty much Yes. The coin is in the deep downtrend and the price is crashing most of the major supports. In the past few days, ARDR broke the support on the 0.34 (red) and 0.285 (blue). What is very nice here, is that both of them were used as a support few times and after the breakout, they were used as a resistance once and the bounce was respected, driving the price vastly lower. That is very good for the technical traders as they may follow this path, when trading on this crypto.
The closest target for now are recent lows around the 0.24 USD but we assume that it may not be the end of the bearish sentiment. The sell signal will be denied, once the price will break the resistance on the 0.34 USD but this is currently less likely to happen.