The second analysis will be about the Bancor and that will be the first piece that we write about this crypto. As you already know, the overall technical situation in the most of the altcoins is the same. I think, that most of them are following the same direction and are being priced in a similar way. There are just small differences that we can spot between those cryptos, which may help us to find the most reliable trading signal.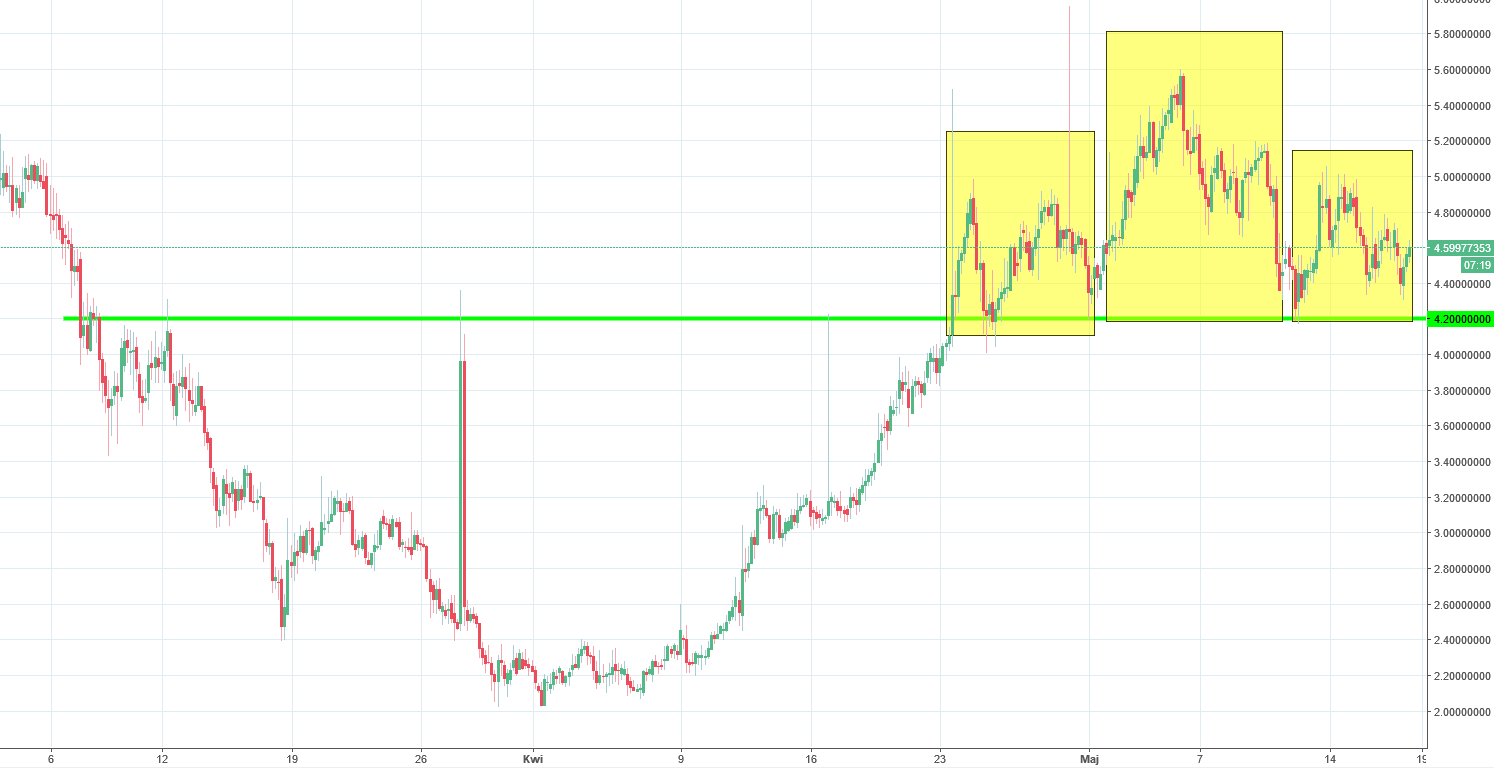 Bancor is no different here. The recent bullish correction started in the beginning of April and lasted till the first week of May. In this case, the rise was not shaped like a flag or a wedge like on some of the coins analysed by us yesterday. Do not worry though, there is another technical pattern here – Head and Shoulders, which is also pointing south. The difference is, that on most of the coins, the lower line of the flag was already broken so the sell signals are on. On Bancor, we are still waiting for one.
For a proper sell signal, we need to see the price breaking the neckline of the H&S formation, which in the same time is the horizontal support on the 4,2 USD (green). As long as we stay above, we do not have a sell signal. Only the breakout to the downside will be significant to open a short position and the patient traders should wait for that.