New week brings us a reversal on the crypto market. Today, it is very hard to find a coin that is not going up. Our first hero is the Basic Attention Token and this is the first time that we will be talking about this altcoin.
Since the beginning of May, BAT witnessed a heavy drop and the price declined from the levels above the 0.5 USD to 0.19 USD. Most recently, the price created a very reliable trading pattern – symmetric triangle (green lines). Formation resulted with the trend reversal and the price aimed higher. Buyers managed to use the momentum to break the red resistance on the 0.31 USD (red). After this, BAT created a rectangle, which is a trend continuation pattern. Today, rectangle finished with the breakout of its upper line (black) so everything is in line with the technical analysis.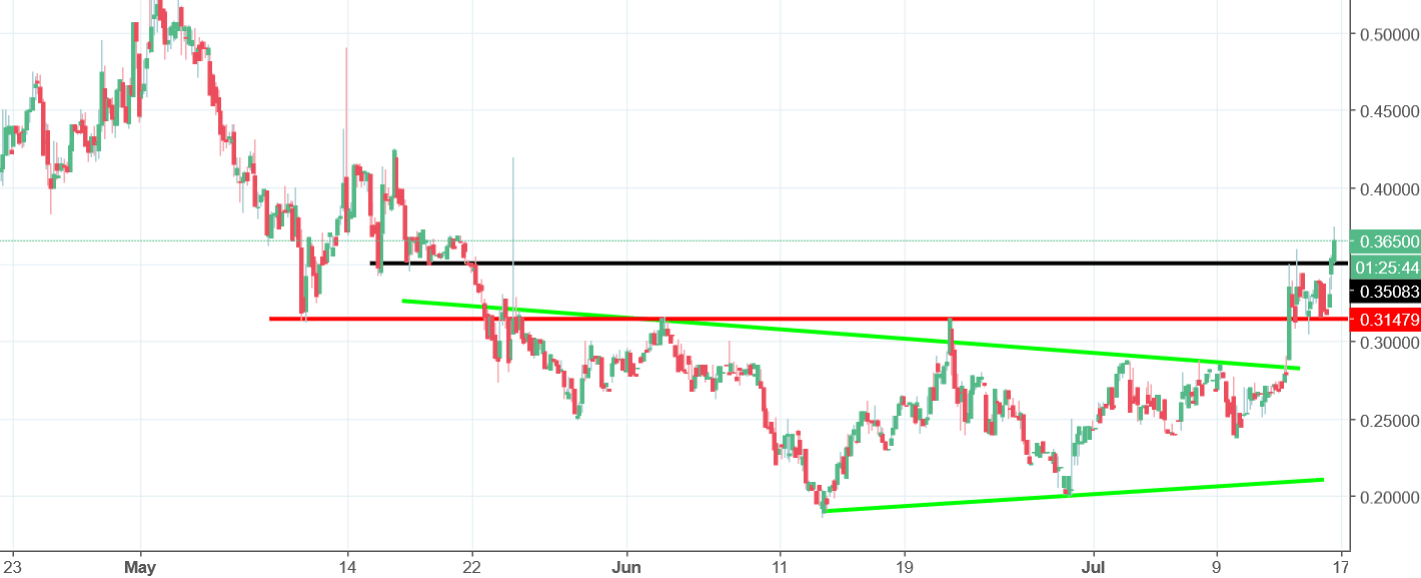 What should happen next?
Price closing a day above the black resistance will be a very strong buy signal and if that will happen, most probably we will see an attack on the highs from the beginning of May.