A lot of the coins are currently riding on the bottom, without any hope for the better tomorrow whatsoever. Today we already analysed the coin, where the situation is different (EOS). Time for another one: Binance Coin, so a virtual token of the Chinese based crypto exchange. Here, we still do have a legitimate up trend with huge hopes for the future.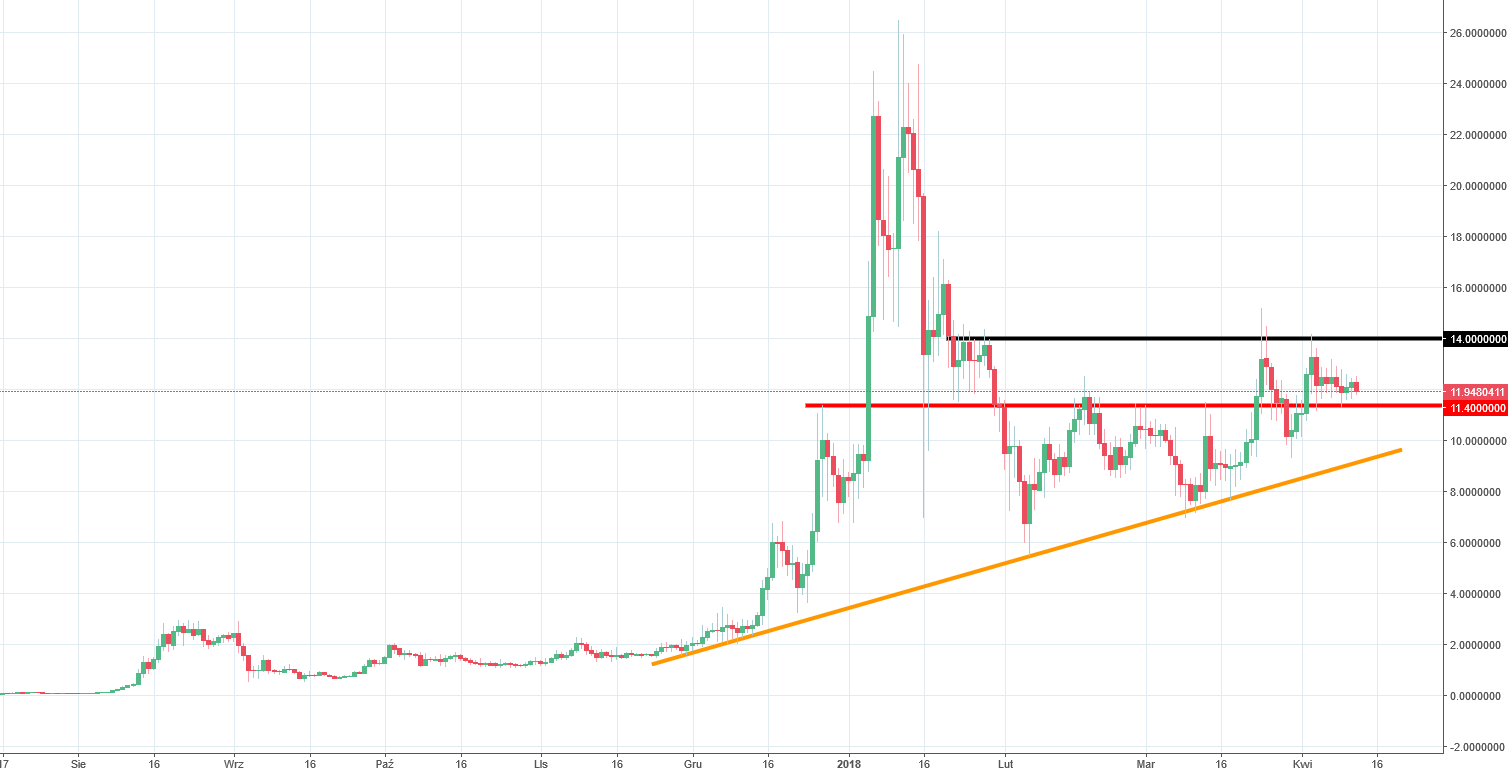 The situation is bullish. First of all, since the highs in the beginning of January, we lost only around the 60% of the value. Comparing to others, that is a small drop. What is more, the price is still above the mid-term up trendline, which is connecting recent important higher lows(orange). In addition to that, we broke the resistance on the 11.4 USD (red) and positively tested that as a support. As we can see, so far, so good.
To be super optimistic about this coin, there is just one thing missing here. It would be great to see the breakout of the 14 USD resistance (black), which stopped the price at the end of March and the beginning of April. That breakout is very possible and should open us a way towards the new highs.