If you were wondering what instruments you will find today in our reports, you were probably right. We start with the Bitcoin, which had a very bad session yesterday. Today is not looking any better either. At first, this drop was reported as a flash crash, which happened without any news. Later, we found out that it has something to do with the Goldman Sachs dropping its plans with the BTC. Whatever the real reason was, that drop was expected from the technical point of view.
Before we will show you the current situation, let us look first on our previous analysis from the 19th of July. Back in that day, we were bullish:
"Currently, we do have a small bearish correction but the buy signal is still on and we should be still aiming higher. First potential target is on the 7900 USD (green) "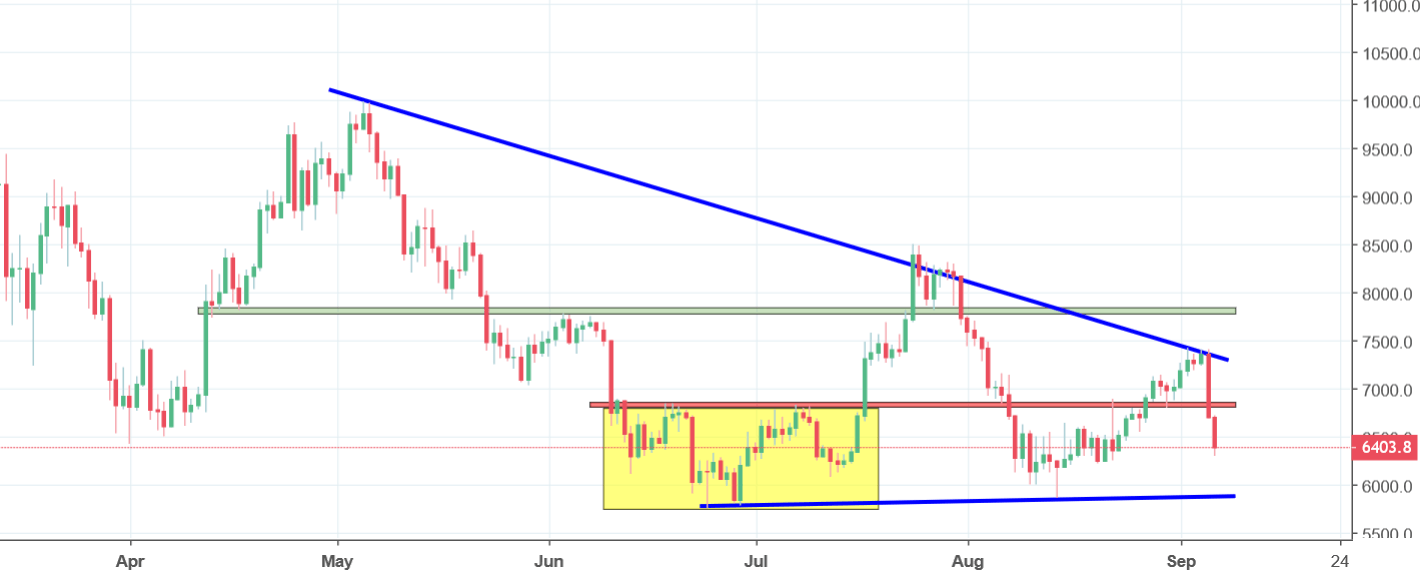 That was a good call. The green area was reached easily and the price went vastly higher. At the end of July, we reached 8500 USD, so more than 1000 USD profit in few days. Sweet. In the first paragraph, we said that the drop was expected. Yes, because it started, when the price reached the long-term down trendline. What is more, the recent upswing was just a correction. We had no signs of the trend reversal whatsoever. The current target are the long-term lows, slightly below the 6000 USD. Chances that we will get there are very high.