March 30th, was the last time when we were analysing the main crypto on the market – Bitcoin. Back in that time, the situation was very negative and the price was clearly aiming the long-term support on the 6000 USD. In the last analysis, we wrote:
"To wrap that up, Bitcoin is still in a negative territory. Current hammer has rather a small potential to stop that drop and I think that the blue line should be eventually reached. "
Blue line (6000 USD) is our long-term target and that situation does not change. After this analysis, BTC was going down for the next two days (during the weekend) but Monday and Tuesday brought us a bullish reversal.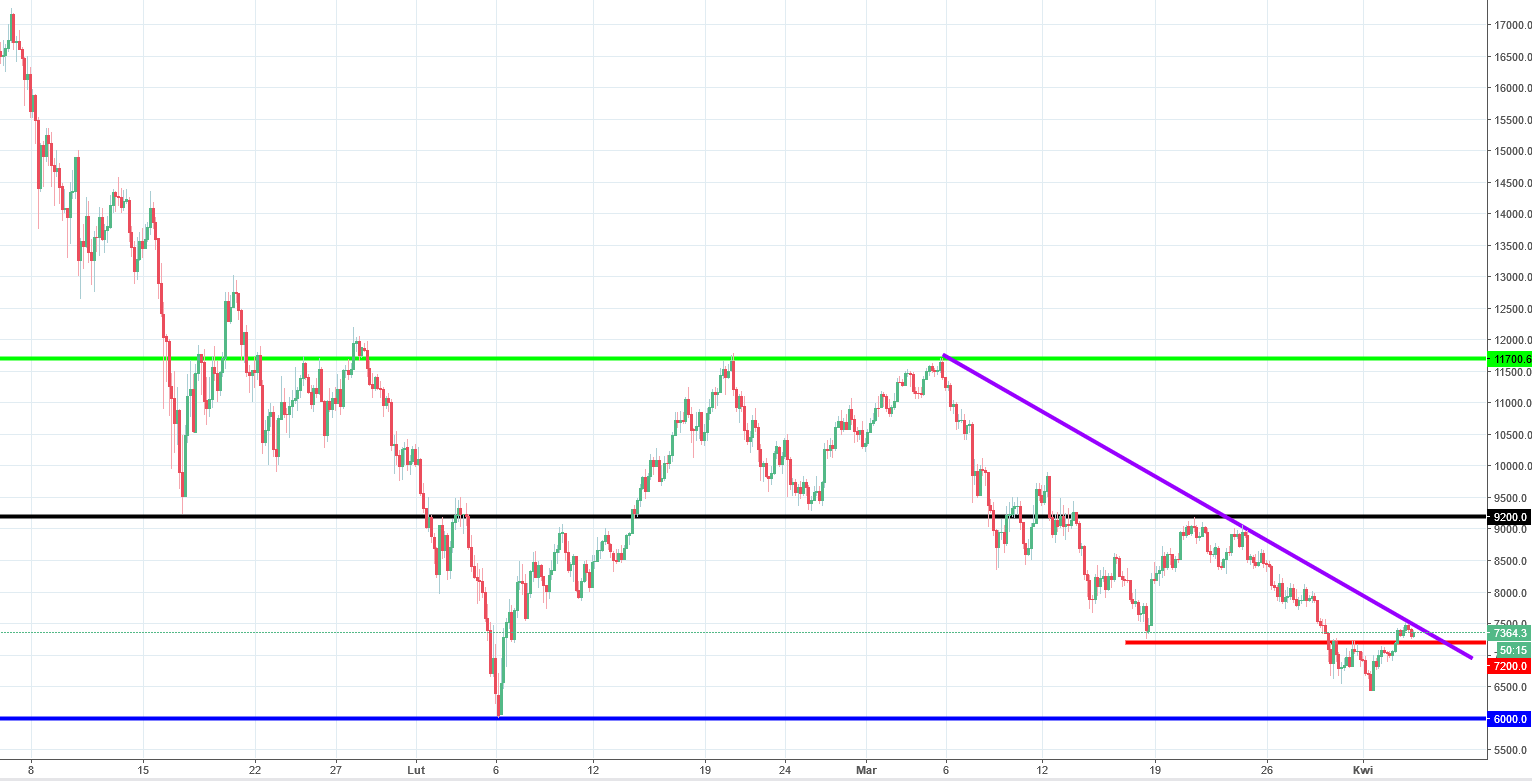 Ray of hope?
Not really, at least not yet. From the local lows, till now, the price climbed just 1000 USD higher. We broke the local horizontal resistance on the 7200 USD (red) but we are still under the recent down trendline (purple). Our outlook on the Bitcoin, stays the same – our target is still on the 6000 USD. Our negative view will be cancelled once the price will break the resistance on the 11700 USD (green) , which for now, seems less likely to happen.