Now time for the Bitcoin. No, no the main one, not even the second one in the queue so the bitcoin cash. This time we will talk about the Bitcoin Gold and actually we are going to do that for the first time in history. We all know about the ongoing battle between fans of different types of Bitcoin. We will not go into any details of this. Instead of that, we will look closely on the charts and we will try to estimate the proper direction for the next few days.
The future for the Bitcoin Gold does not look promising. We had a nice upswing in April but traders are really struggling to keep it alive. The real troubles started on the 10th of April, when the price went below the 67.5 USD support (black) and then used that bearish momentum to break another one, on the 62.5 USD (red). Today, the price did a movement, which is one of the most important principles of the Price Action trading. We tested the broken support as a resistance (red). The test was good for the sellers as the price bounced from that level using a pin bar candlestick.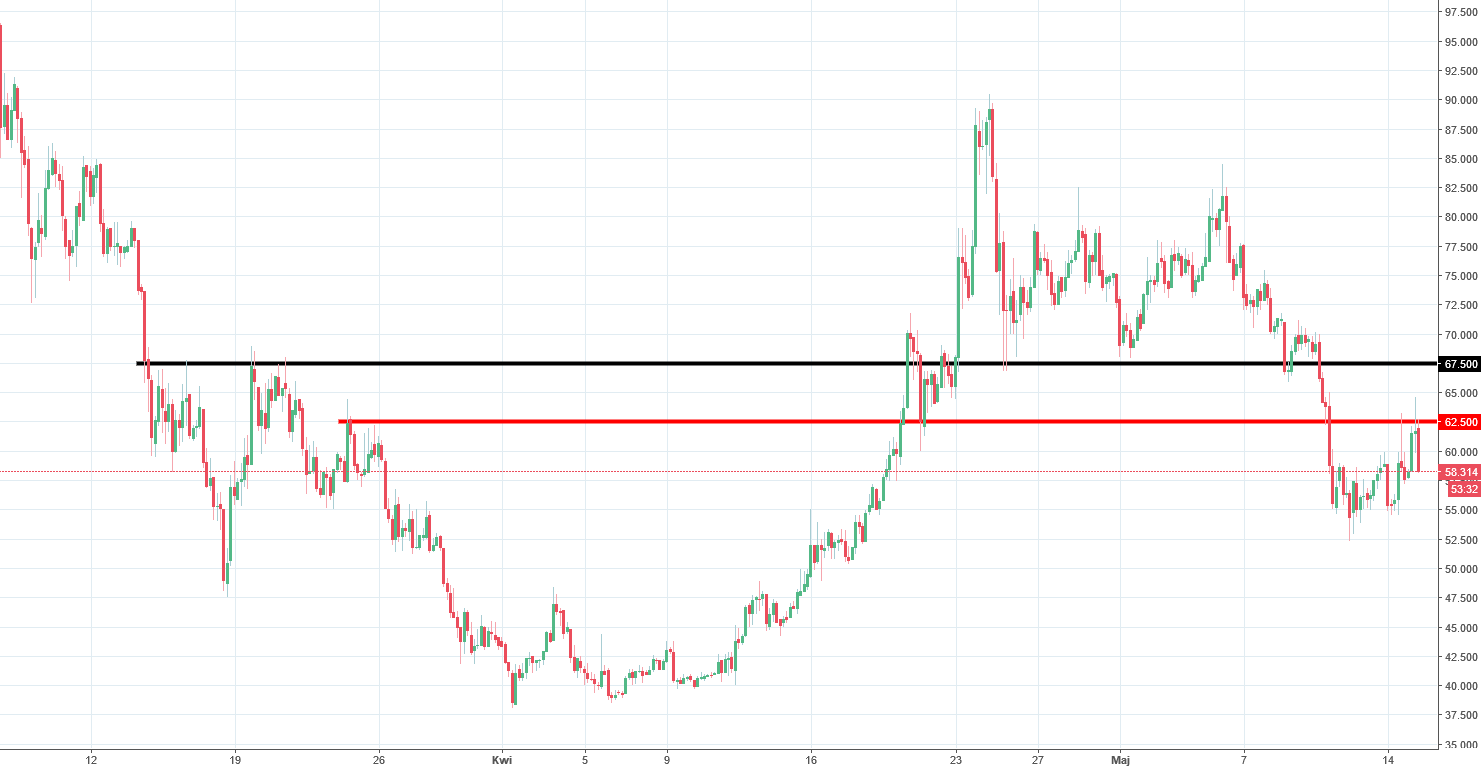 With this drop, the sell signal is on and in the next few days or weeks we should see the price reaching the support around the 40 USD, so the lows from the April.