Seems like another bad day for the Bitcoin. The main crypto totally lost the bullish momentum seen till the mid of December. The most recent drought here was caused by the price dropping below the 11700 support (green) at the end of January. This area is absolutely crucial for the technical situation here and it is getting more and more clear that as long as we are below this level, the sentiment stays negative.
What should we expect from the BTC in the next few days?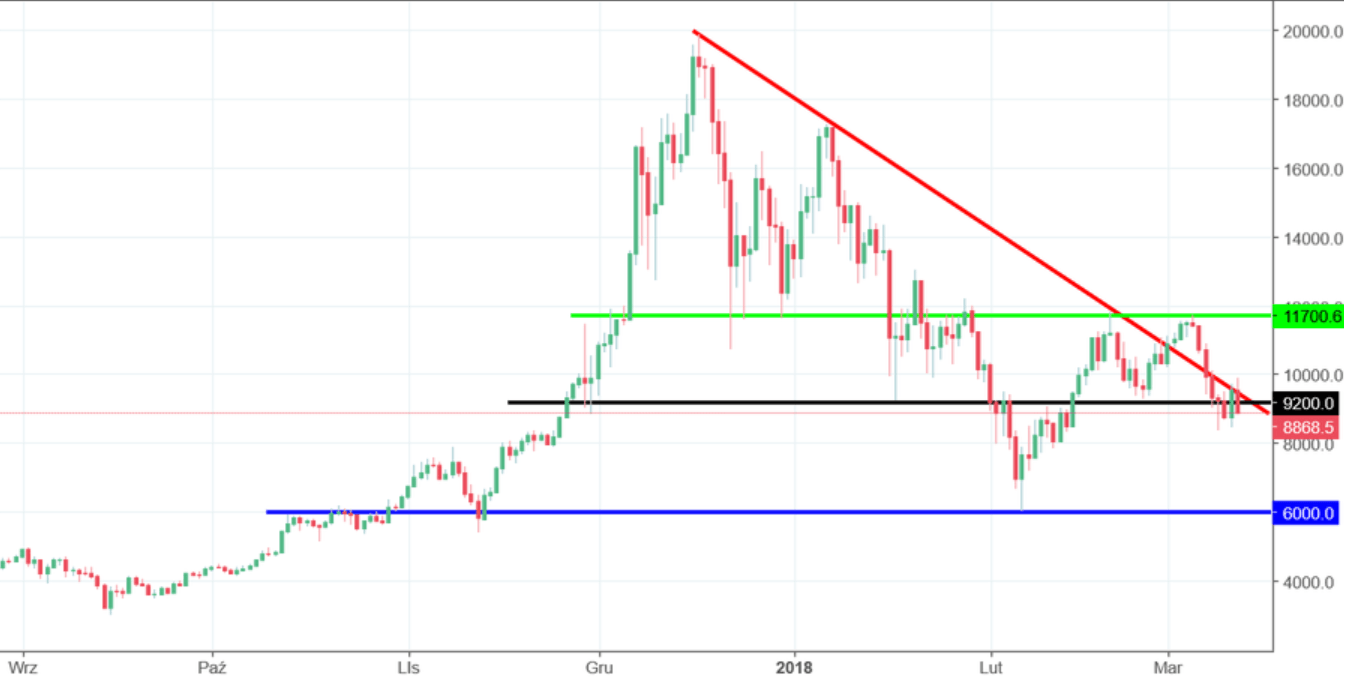 It does not look good. We did not only bounce from the 11700 but the price also went below the mid-term down trendline (red). That is a negative sign as it creates a false breakout pattern, which usually results with a strong movement in the opposite direction (in our case – south).
With the breakout of the 9200 (happening today as we speak), which is also quite important S/R level, we should see a further drop towards the main long-term support on the 6000 USD (blue). Chances that we will test the blue area again are currently relatively high.