Friday on the crytpo market ended with bearish tears as almost whole market is covered in red. The first analysis of the day will be about the BlockNet, where we are waiting for a potentially very strong trading signal, which should emerge soon.
Currently, the price is locked inside of the symmetric triangle pattern (blue lines). When the price is inside, the further direction is a lottery but once we will have a breakout, we will receive a legitimate trading signal. Triangles can result with a bullish or bearish breakout. As a trader, You do not need to know, which side the price will go. All You need to do is to wait for the breakout and then go in the direction of the movement.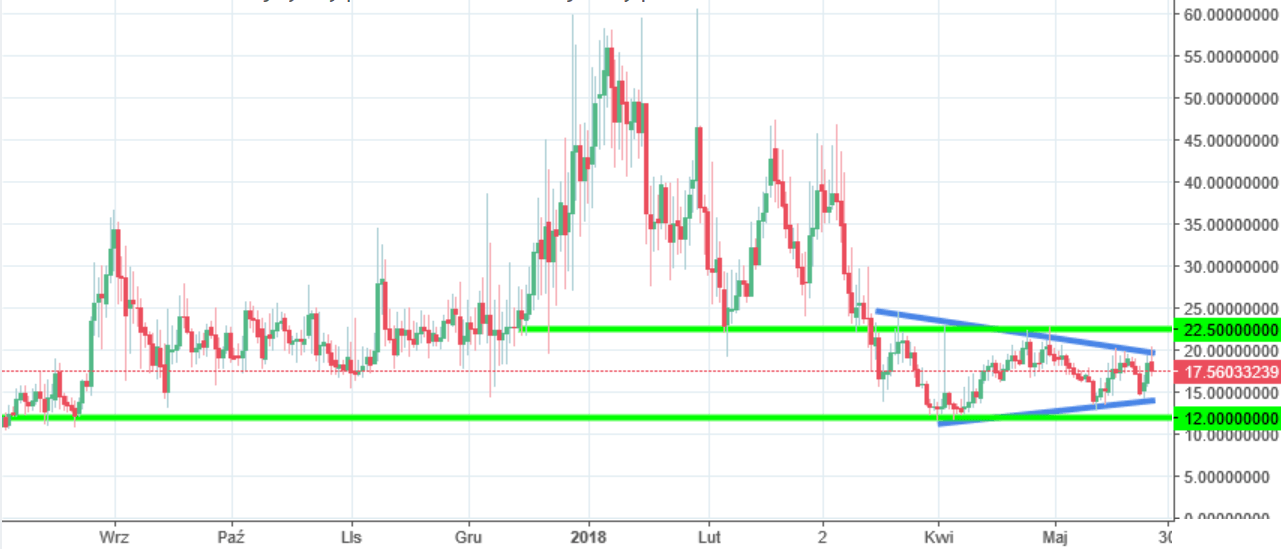 There is one more thing which You should know when trading with triangles. Very often after escaping from the triangle, the price meets a horizontal support/resistance. In our case, we have the same and the BlockNet has a resistance on the 22.5 USD (upper green) and the support on the 12 USD (lower green). Cautious and patient trader won't go for the first breakout but will wait for the second one and this is my advice for this altcoin.