Two pieces about the cryptos already behind us. Now time for the third one, where currently we also do have a negative outlook – Bytecoin. Surprisingly, we were not bearish all way long. In our previous piece about this crypto, on the 5th of September, we were positive, looking for a further upswing. Check out yourself:
"The buy signal is on as long as we stay above the green support. Bytecoin is currently one of the most promising cryptocurrencies (only in terms of the technical setup on the chart though). "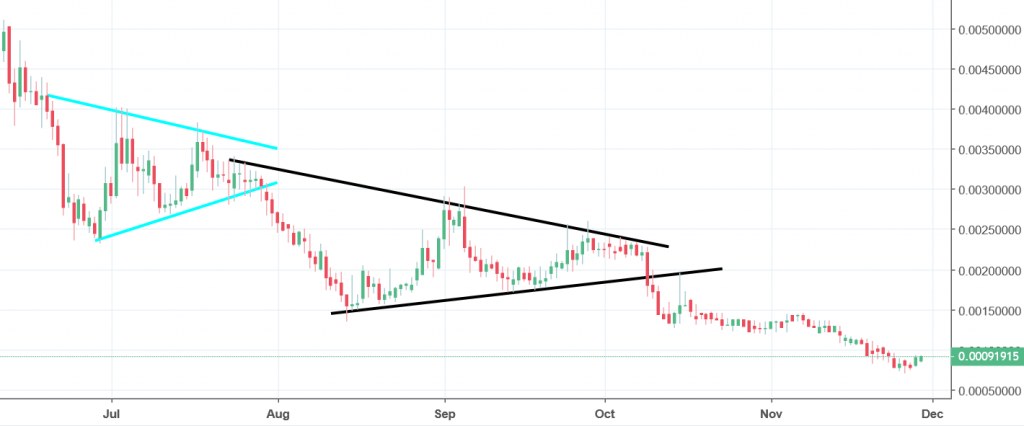 Well, 80% of the time we are right or even 90%. this time we were wrong. Since those words were written, the price was going only down. August, September and the beginning of October passed in a symmetric triangle pattern (black lines). Formation ended on the 9th of October, when the price broke the lower line of the triangle, triggering a strong sell signal. The drop was pretty strong, the coin lost half of its value (not much is left 😉 ). Currently, we do have a small reversal but it is not technically significant. The negative scenario is still on the table.