We open the last day of the week with the Bytecoin, which for the last time, was analysed on the 15th of May. Back in that day, the coin was trading around the 0.10 USD and was undergoing a very volatile bearish correction. In that single day alone, the BCN lost around 14%! This is what we said back then:
"One thing in this whole rise is worrying me though. This current upswing is very similar to this one from the beginning of the year. The resemblance is uncanny. It started from the same levels and finished on them. The style, momentum..all that is very similar. We know that in trading and not only, history likes to repeat itself. If that is going to be the case here, we should soon experience a huge drop, which will erase all the current profits. One thing is certain, with this volatility, the next few days should be very interesting… "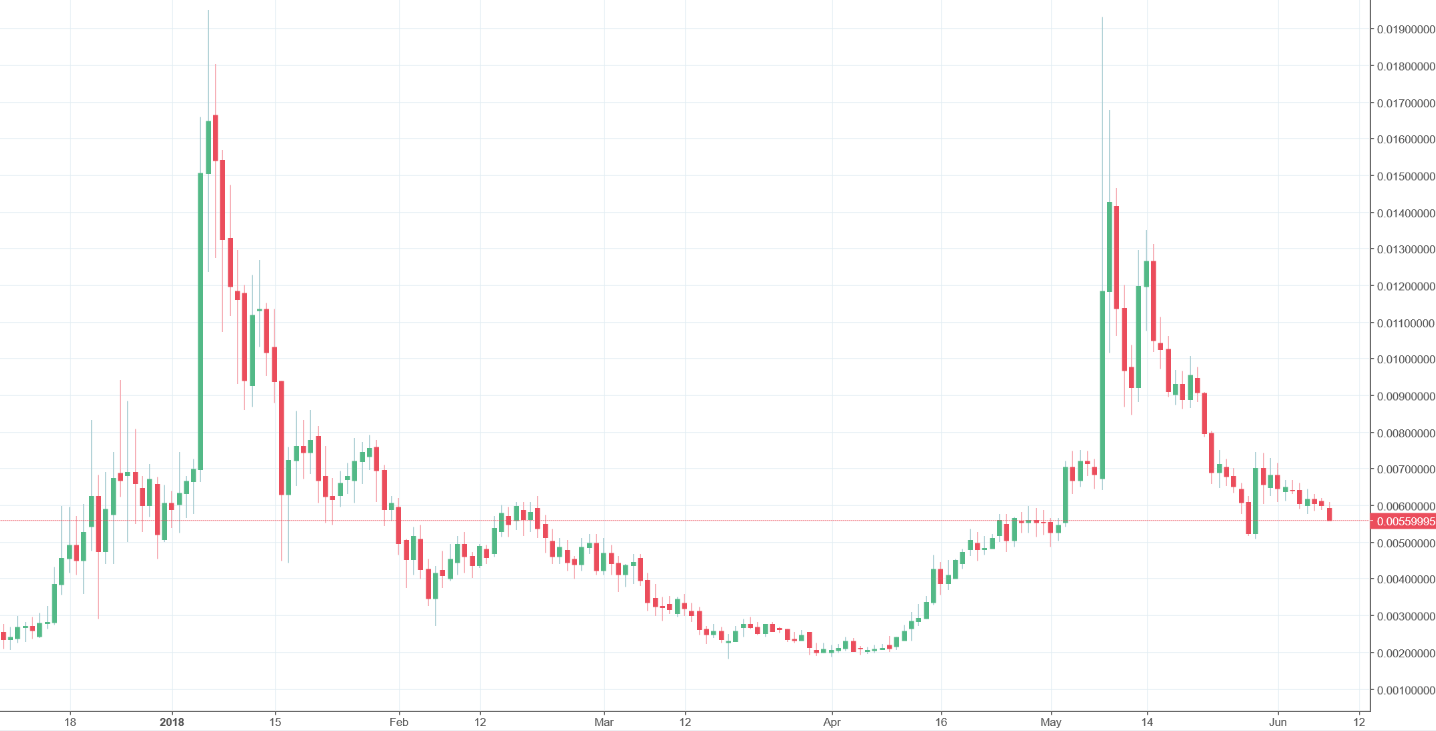 As we can see now, our expectations turned into a reality. 14% drop at that time was just the beginning. The price copied the movements from December and January and went significantly lower. Today, BCN is loosing almost 7%. That is one of the reasons, why we are writing a piece about this coin today, I wanted to check the situation on few biggest losers on the market. The sentiment is definitely negative and one should avoid buying Bytecoin at all costs. In our opinion, the price will decline further and should eventually reach the 0.002 USD support, so the lows from April.
Negative scenario will be denied, when the price will climb back above the 0.007 USD but chances for that are now very low.