First analysis of the day will be about Cardano. This altcoin is Wednesday's biggest looser among the top 10 cryptocurrencies in the world and generally, recently, is not performing well. Are we surprised? Not so much, we were predicting that on the 23rd of May, when we analysed that instrument for the last time. That was the title of that article:
"Some things do not change, the sell signal is still ON"
Back in that day, the price was around 0.21 USD. In the next few days, the price declined to 0.17USD. Indeed a good call. In the precious analysis, we even marked a target for the drop and it was a mid-term up trendline (blue):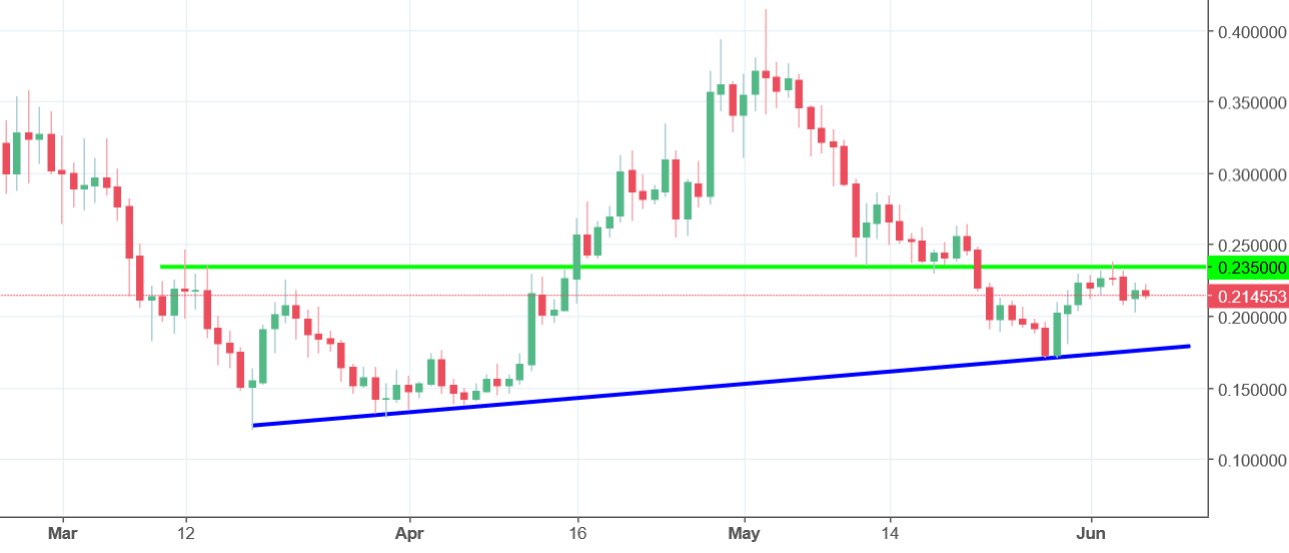 "The potential target for this drop is the blue line connecting recent higher lows and chances that we will get there soon are pretty high. "
Guess what, we did get there and that was the bottom of that downswing. The beginning of June brought us a bullish correction but this one ended on the horizontal resistance on the 0.235 USD (green). That will be the closest and the strongest resistance at the moment.
As long as we stay below this line, the sell signal is still ON and the price should continue the further drop. Comeback above that line can trigger us a buy signal but, as for now, is less probable.