Cardano is quite an important altcoin. The market cap is high (7th in the world!) so we do have a lot of money flowing around and most of the time, the technical analysis is respected. It can be quite surprising then that we are analysing this crypto for the first time in the recent history.
Since the beginning of the April, ADA was doing great. We recovered from the heavy losses from the first quarter and the price surged from 0.13 USD to almost 0.40 USD in only a little bit more than a month. Price was in a very healthy up trend making higher highs and lows and using the support from the mid-term up trendline (pink).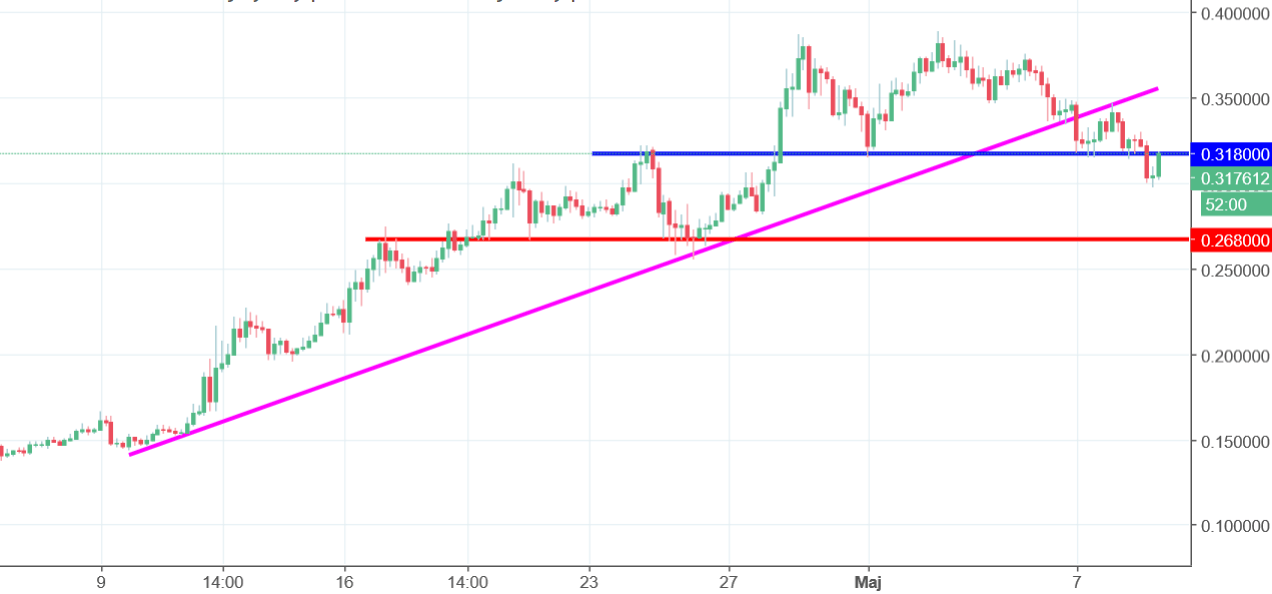 The new week brings us the correction time. On Monday, ADA broke the up trendline, which was the first sign of a possible reversal. Then, the price broke the horizontal support on the 0.318 (blue), which gained importance at the end of April. Breakout of those two supports give us a very clear, technical, sell signal.
As for now, we are seeing a small reversal. The broken support is being tested as a resistance. From the technical point of view, that is a good occasion to sell and as long as the price is below the 0.318 USD, that is the current trading signal.