Wednesday starts with a small update about the situation on Dash, which is one of the biggest and most popular cyrptos on the market. Dash was previously mentioned here on the 15th of August, when the price was on the mid-term lows but was giving us a small bullish sign:
"The sentiment is still negative in the long-term but in the next few days, we may be experiencing a small pull-back. Do not get overly optimistic though, for us, it is just a dead cat bounce. "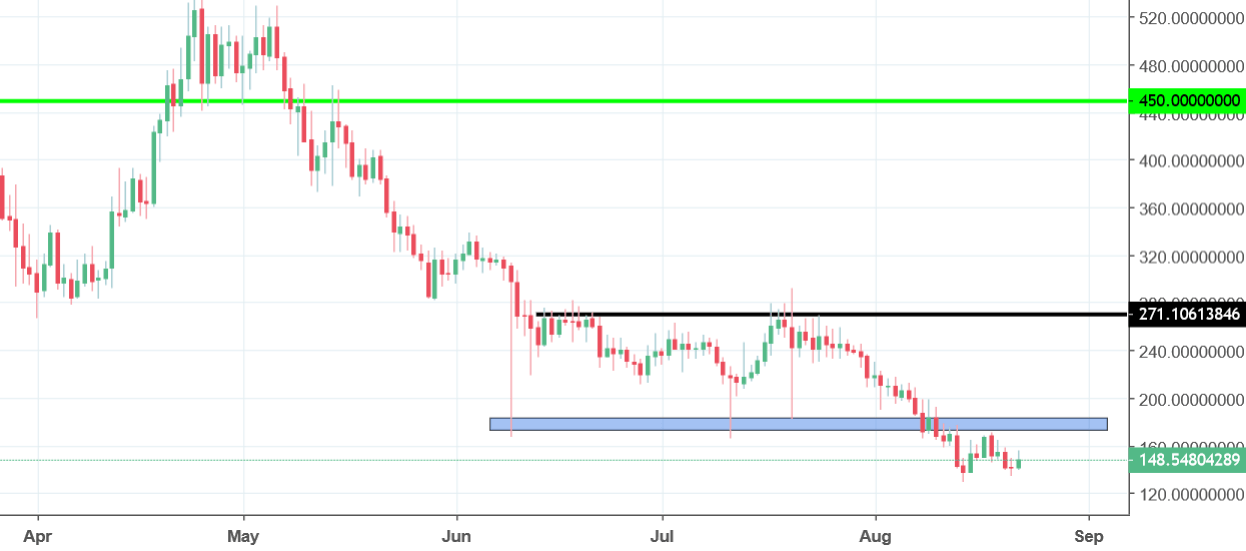 From 152 USD, in the next few days, we went to the 170 USD. That was a great call! Unfortunately for the buyers, 170 USD was absolute maximum and after reaching the blue resistance, the price went down straight away. Currently, the price is up almost 6% but it does not change our negative outlook. In my opinion, as long as we stay below the blue line, the sentiment is negative and we should experience a further decline towards the new mid-term lows.