Thursday is a bit better on the crypto market. Majority of the instruments are green today and actually, on some of them, we may be witnessing a birth of the mid-term buy signals. A perfect example of that is Dash.
Although Dash fell from almost 1600 USD to around 400 USD, we are still relatively 'safe' here. At least from the technical point of view. Why? Well, the price is still above the up trendline (green) and is now bouncing from the horizontal support on the 400 USD (blue).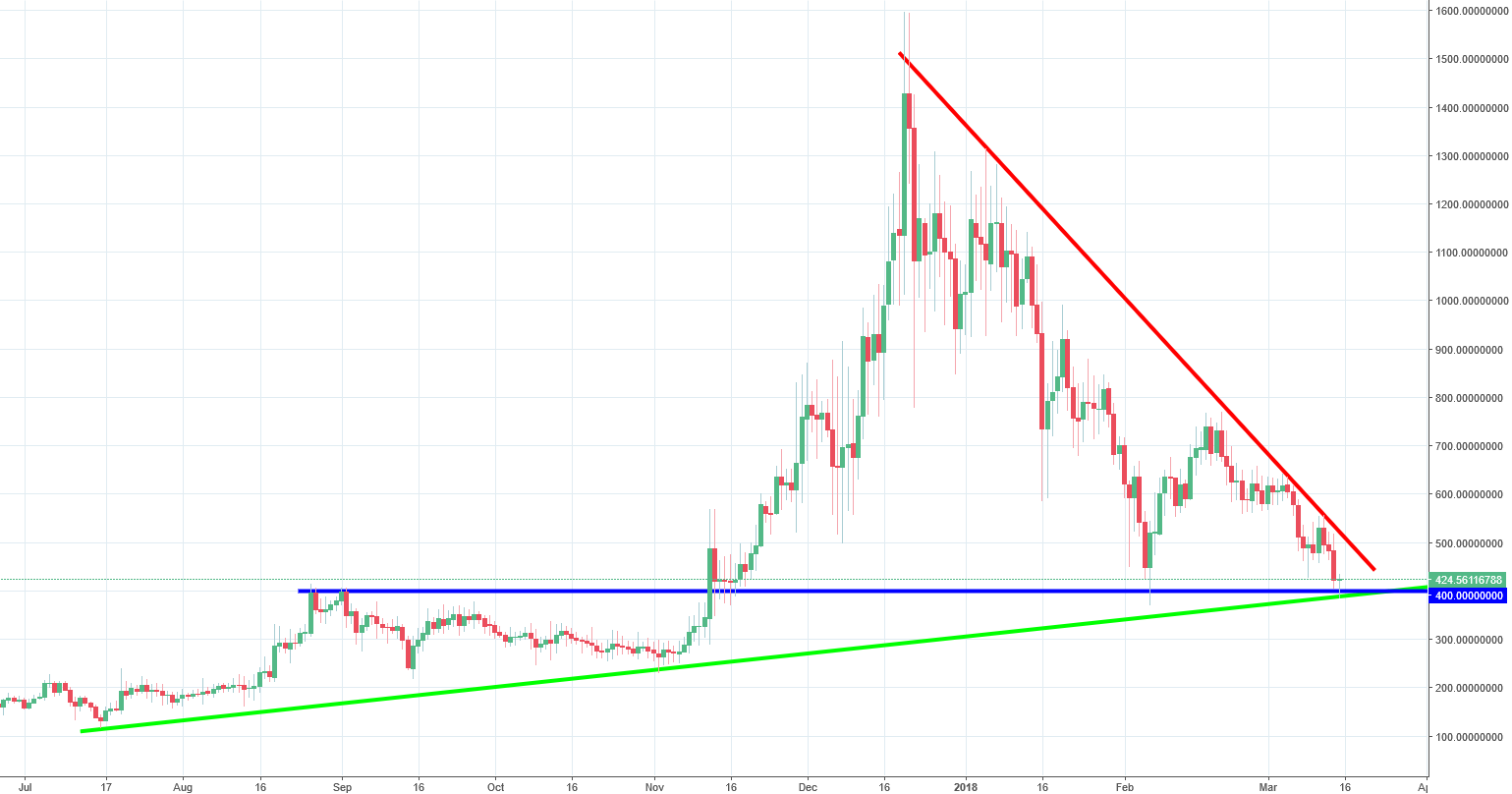 Really, a buy signal on a crypto?
OK, maybe it is a bit too early but the situation is promising. The bounce from the support is now shaped like a hammer. This kind of candle is a strong buy signal. On any market and any timeframe. What is more, this kind of setup, has usually a very good risk to reward ratio, so low risk (stop loss below the tale and support) and potentially high profit (even higher after the breakout of the red down trendline).
All we need for this buy signal to be triggered is to keep the hammer alive till the end of the day. Probable?