Second piece of the day, will be about the Decred. The last time, we wrote about this crypto on the 18th of May, when the price was around the 92 USD. We were bearish as the price was in a flag formation but in the same time, we were aware of the importance of the 80 USD support, writing this:
"We have similarities too, the current rise is shaped like a flag (orange lines) and it promotes a further drop. In my opinion, for the sell signal we should wait a bit more, so for the breakout of the 80 USD support (green). As long as we are above, the buy signal is intact. "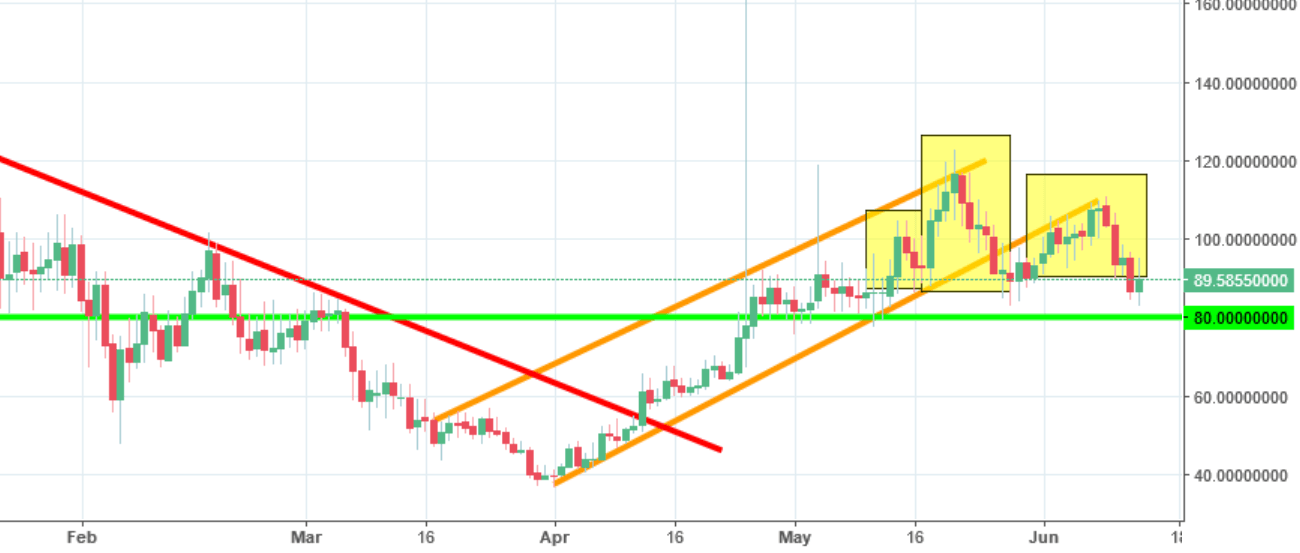 Guess what happened. The price indeed broke the lower line of the flag and aimed lower. The thing is, that they also stopped above the 80 USD, and the price reversed! How good is that? Time to update our view. Since that, the price created a head and shoulders pattern (yellow rectangles), which along with the flag mentioned above, promotes the further drop. The trigger point does not change – it is still the horizontal support on the 80 USD. As long, as we stay above, further decline is only theoretical. Only the breakout of the green line will give us a legitimate permission to go short.