Last instrument for today is the DigiByte. It is a debut of this crypto in my reports but definitely it is not the last time that I am going to write about this altcoin as the technical situation is very interesting and can give us a very good signal in the nearest future.
As for now, DGB is in the no man's land. We are in the bullish flag (black lines), which should result in an upswing but we still have to wait for the proper signal. In theory, the buy signal will be triggered, when the price will break the upper line of this pattern. We tried that yesterday but without a success. The case is not closed yet and we can assume that the buyers will try to do that again at least once.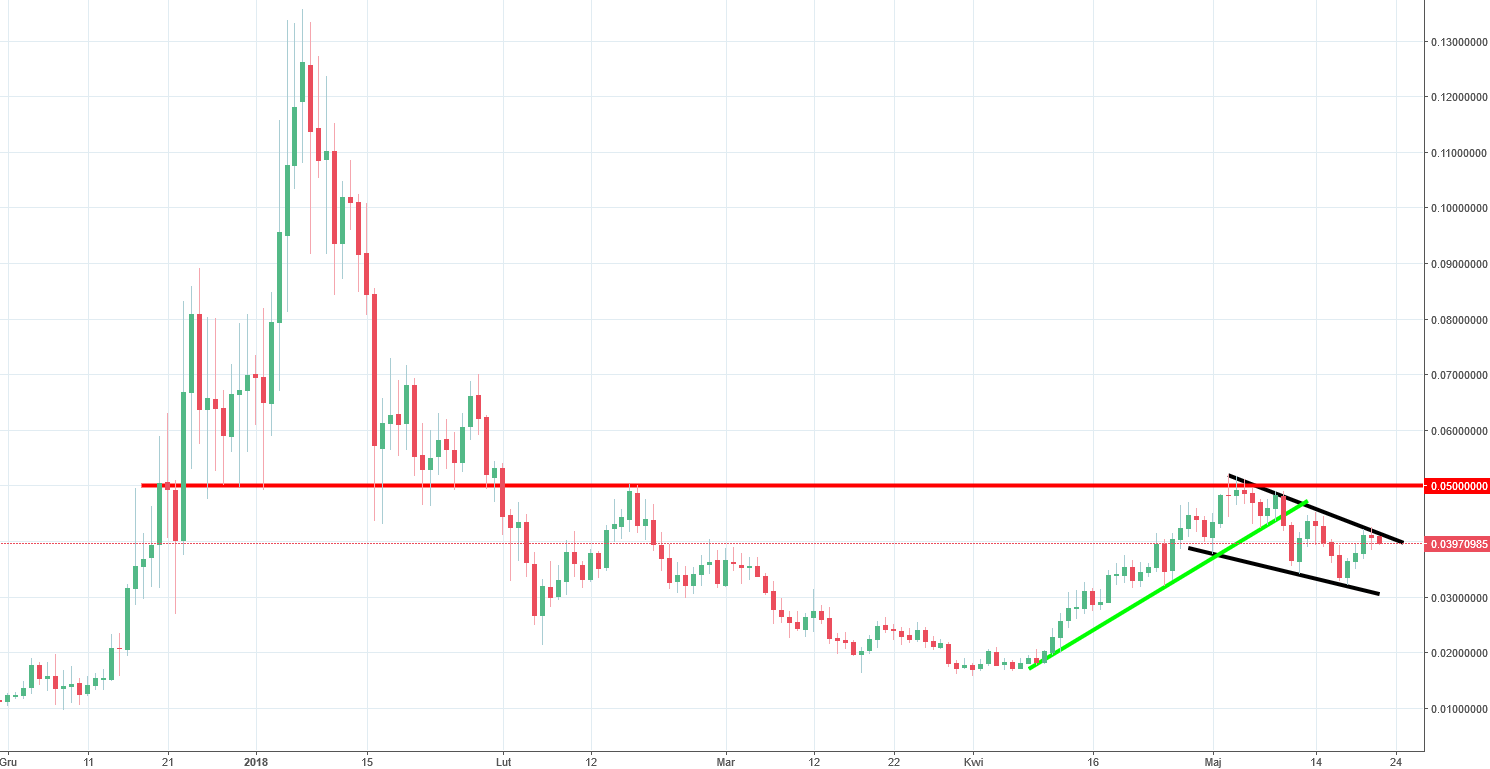 The overall situation looks promising. Flag is in the same time a right shoulder of the giant iH&S formation. The neckline of this pattern is in the same time a crucial horizontal resistance (0.05 – red). Breakout of the red area can be a very strong buys signal, which can lead the price towards the all time highs. That looks definitely positive but before that happens, we need to see the price walking through the upper line of the flag.