Time for a Dogecoin! An essence what was and actually is wrong with the crypto market. Created as a joke, became a huge thing and has now a market cap of over 310 millions USD. It was even much more at the end of the December but then we all know what happened with the crypto market. Anyway, You do not kill the hen giving you golden eggs right? That is why the Dogecoin is still alive. Profits so much, wow.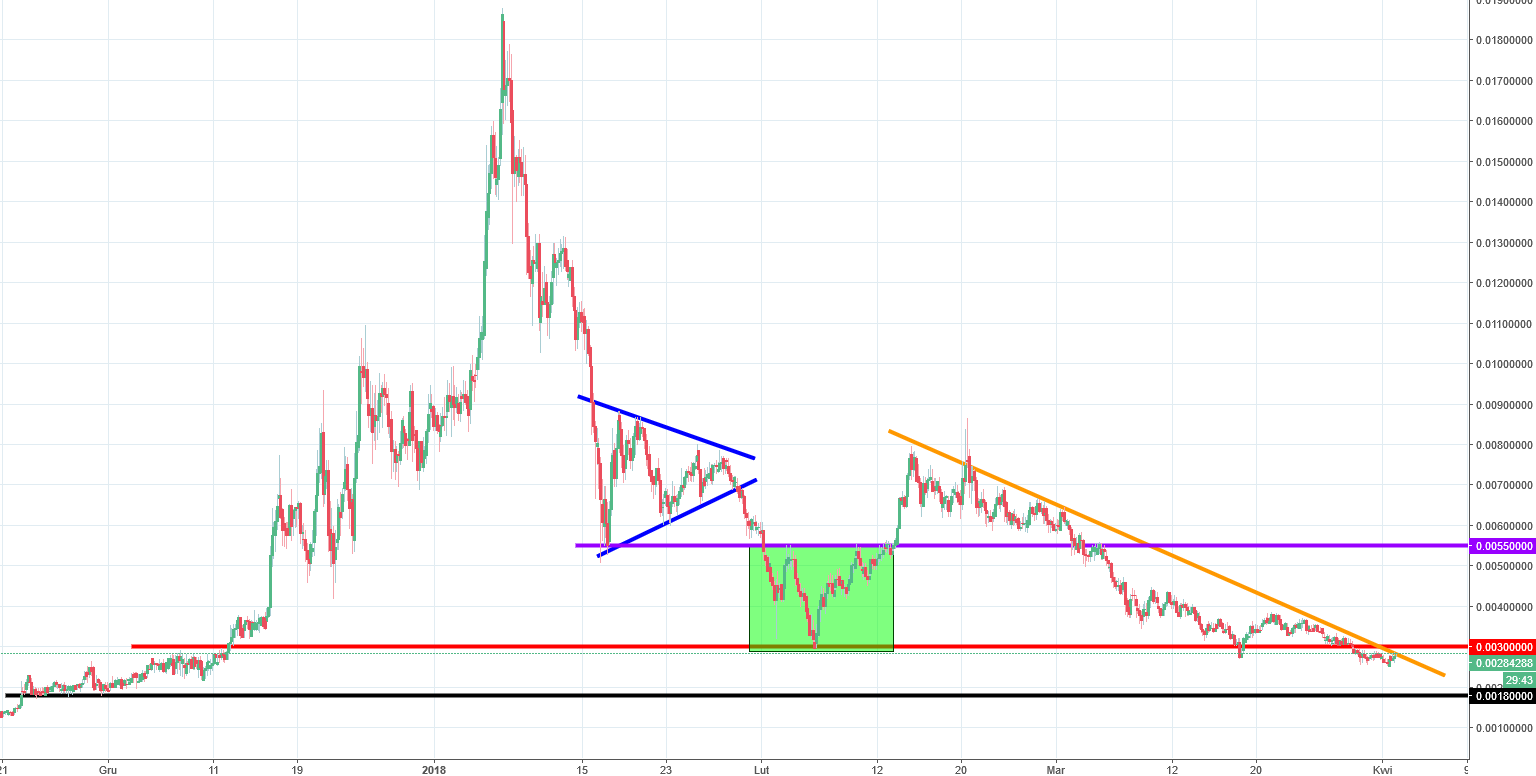 Dogecoin is also respecting the technical analysis principles. Previously, the price respected various patterns like for example the symmetric triangle (blue) and the inverse head and shoulders formation (green). We were also using the horizontal and dynamical supports and resistances (orange down trendline or the red area around the 0.003 USD).
What is our view on this altcoin?
You will not be surprised if we will say that it is extremely bearish. First thing is the sentiment towards all cryptos and the second one is the fact that we are below a major resistance on the 0.003 (red). As long as we stay below that area, the chances to test the black support on the 0.0018 are very high. In my opinion we should get there relatively soon. Our bearish view will not be denied very quickly. Even a come back above the red area should not change that. In our opinion a place to abandon shorts should be somewhere around the 0.0055 (violet), which became important for the DOGE in the middle of the January.