Our first analysis for today was about the Melon, where we had both: few bullish and bearish factors but the overall situation was rather negative. The same kind of outlook we have on the Einsteinium, which has a very catchy ticker, which suits the name perfectly: EMC2.
As in our previous analysis, we will start with the positive factors first. We have two. The first one is the horizontal support on the 0.21 USD (black) and the second one is the dynamic support (orange), which is connecting important lows from April and May. That's it, the list is not long.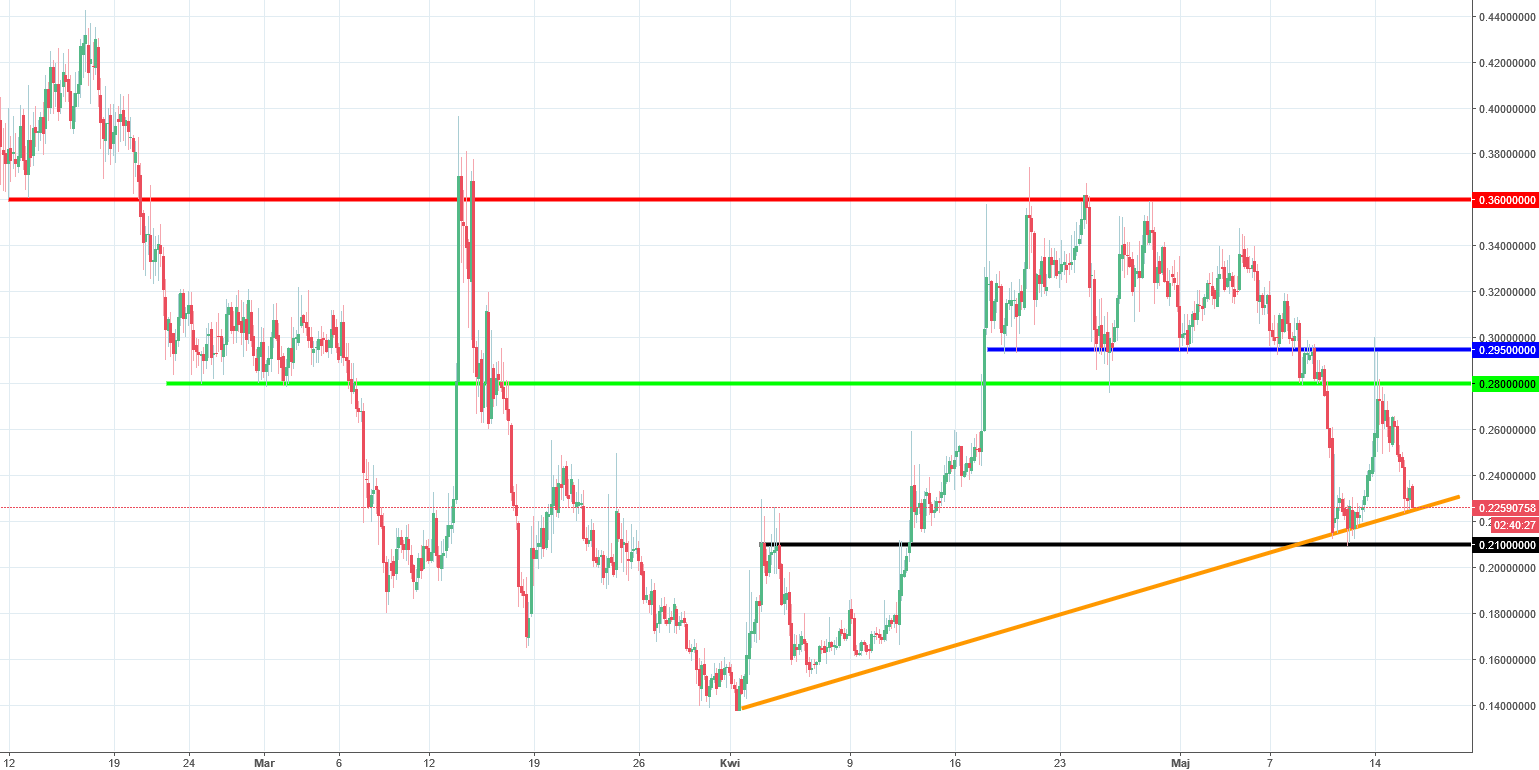 As for the bearish factors we have the fact that the price, in the mid-term, is making lower lows and highs. What is more, at the end of April, buyers tried a reversal but failed and stopped on the horizontal support on the 0.36 USD (red). The price declined further breaking the 0.295 (blue) and the 0.28 (green). The last two were tested two days ago as resistances and did a great job in a new role as the price dropped like a rock.
Scenario for now s a breakout of the orange support and a further decline towards the 0.21 USD or even deeper, to lows from the beginning of April.