Another gainer on Monday is Emercoin, where currently, the price is around 5% higher than yesterday. From those three Monday setups, this one is actually the best as we have three bullish factors here and no bearish ones.
First positive sign is the price breaking the log-term down trendline (red). That happened in the beginning of the June but is obviously still actual. Second factor is the breakout of the black mid-term down trendline. That actually happened in the end on June and makes the previous breakout stronger and more significant. The third factor is the escape from the tight range (yellow rectangle) present here since the end of May.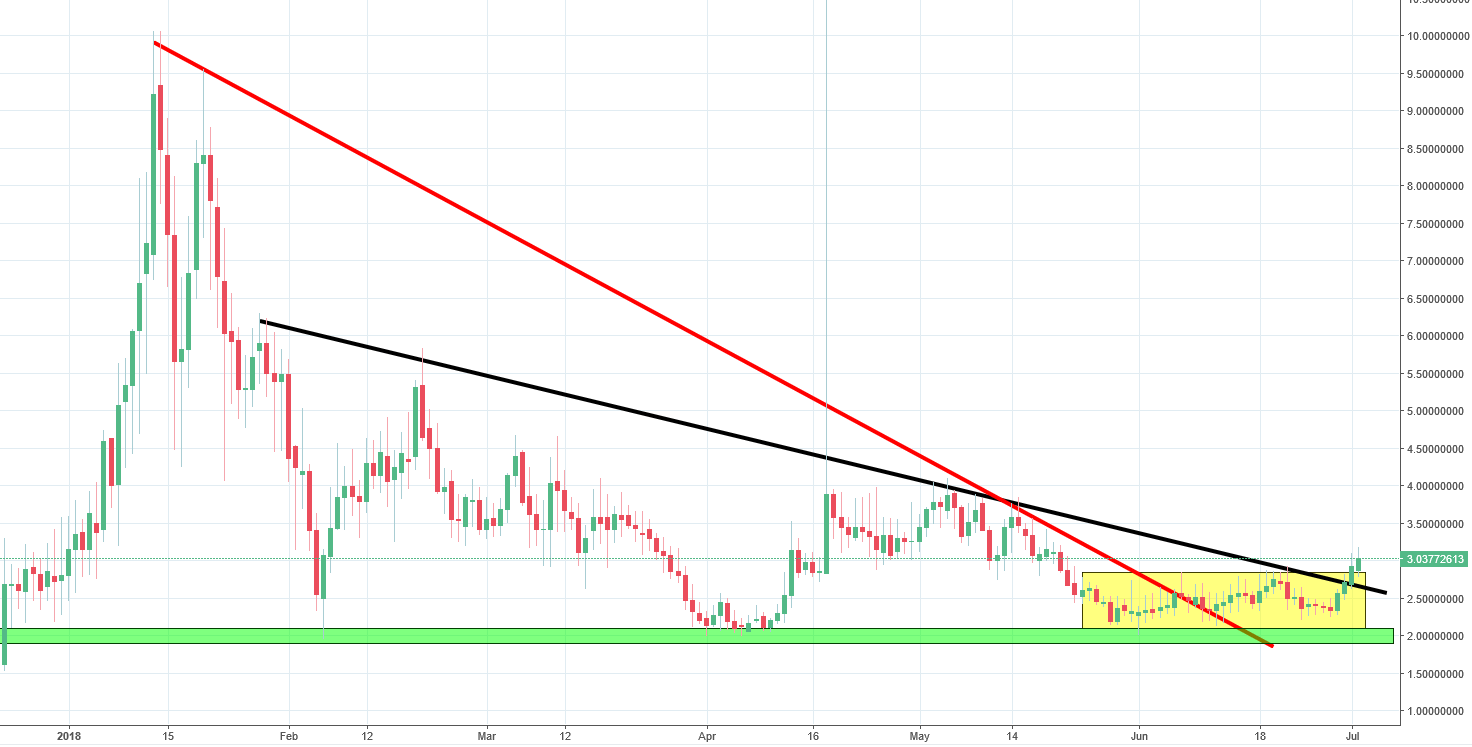 As You can see, we do have a bullish momentum here and there should be no surprise that we do have 4 green days in a row. That can be actually just a beginning as we do not have any significant resistances ahead. The buy signal is on as long as we stay above the support on 2 USD (green).