Enjin Coin, advertised as a smart cryptocurrency for gaming is definitely not smart cryptocurrency for trading, at least right here and right now. Most of the coins are now loosing around 5% of their value. As for now, Enjin is down 14% and we have chances for even more.
On the ENJ, there are currently two leading factors which are killing the optimism and are driving the potential buyers crazy. First one is the fact that the price bounced from the mid-term down trendline (red). Actually, we were above this line but the price managed to come back below, which creates a false breakout pattern. That, from the technical point of view, is even worse.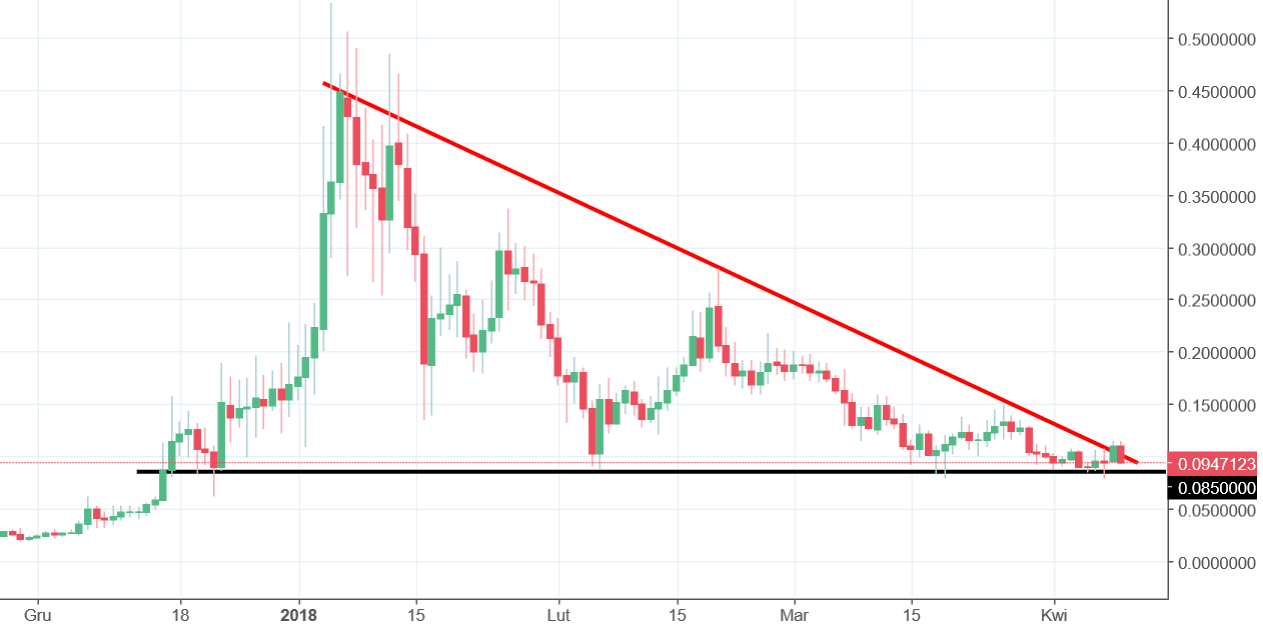 Second factor is the candlestick formation, which can be spotted on the daily chart. The price created a bearish engulfing pattern so the candle from today, covers the candle from yesterday. There is a hope for the buyers though. It is still relatively early and we are in the middle of the European session. Everything can eventually change and the buyers can deny this formation by closing the day much higher. Yes it is possible but considering almost 15% drop today, it is not very probable.
Current target is the horizontal support on the 0.085 (black). This should be just a pause. In my opinion we can go much lower and a breakout of that horizontal support will make that much easier.