Last week, was very good for most of the altcoins. Some of them were doing better, some of them worse but in general, we are much higher than a week ago. Today, market is in the correction mode but it does not mean that we do not have a buy signal any more. A great example of a positive sentiment is the EOS. We wrote about this coin quite recently, on the 12th of April, straight after the enormous upswing that excited the local traders. Back in that day, the EOS was around 8.14 and we were very optimistic towards this altcoin:
"Today, we do have a confirmation. Although the price is falling almost 4% but the daily candle is still making higher highs and lows. That type of candle after the breakout, increases the chances for a further upswing. Our view stays bullish as long as we stay above the 4.8 USD support. "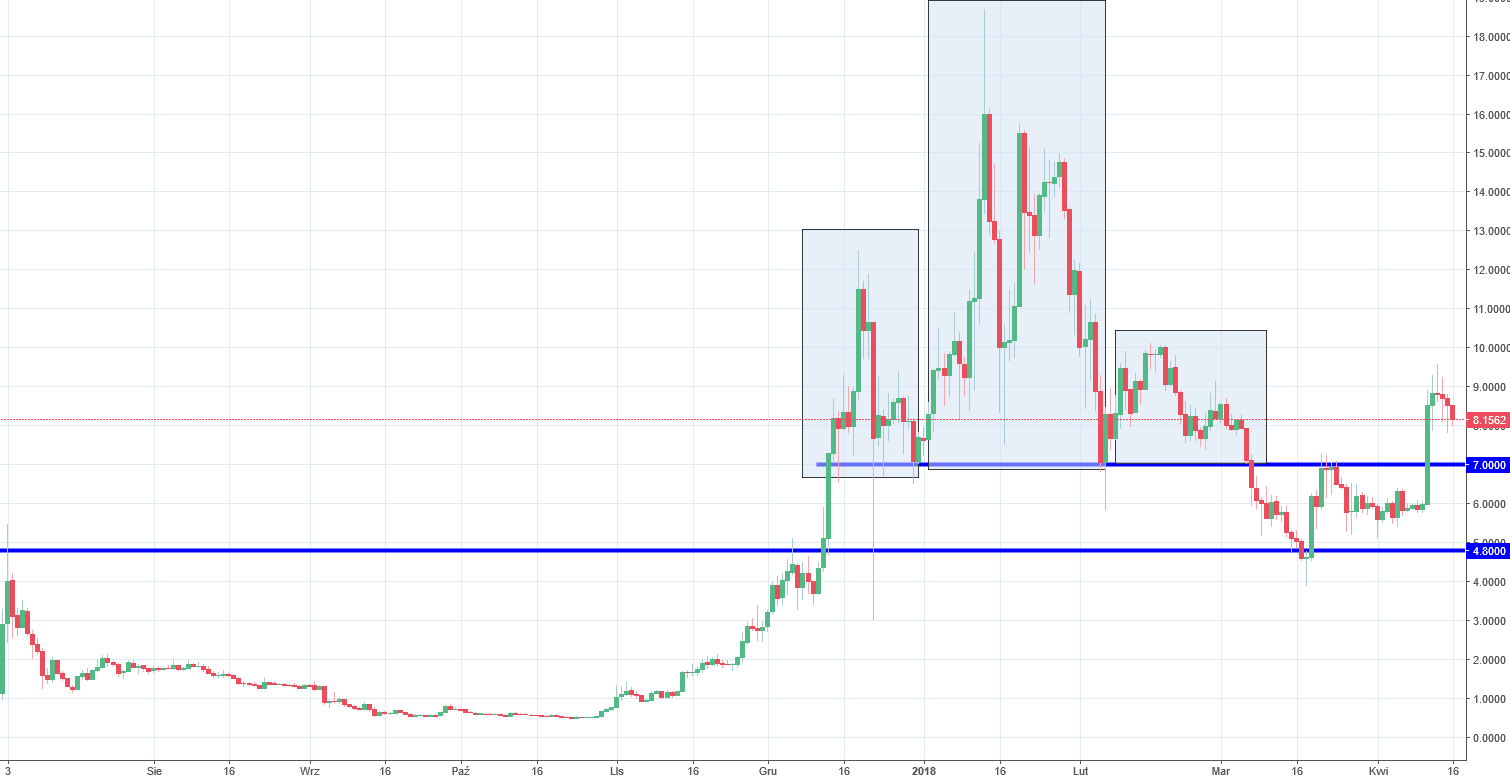 From the 8.14 we went to the 9.56 and from that point, the take profit action took place. Current decline is a healthy, normal movement and should not be perceived as a reversal. So far, so good and buyers are relatively save. With the recent developments, we rise our support level and we move the bullish border from the 4.8 USD to 7USD (upper blue). As long as we stay above this level, the sentiment stays positive and EOS 'hodlers' can be optimistic for the future.