Today we start with the analysis of the EOS, which is climbing higher and higher on the list of the alt coins in terms of the market cap. Creators of this coin can be happy with that but the current price of the EOS can be rather depressing.
Currently, EOS has a beautiful bearish pattern on the chart: Head and Shoulders formation. The pattern is active as we already broke the horizontal support on the 7 USD (upper blue). Technically, potential target is below zero. We all know it is not possible…but still, shows us the big picture here and how huge is the negative sentiment from the technical point of view.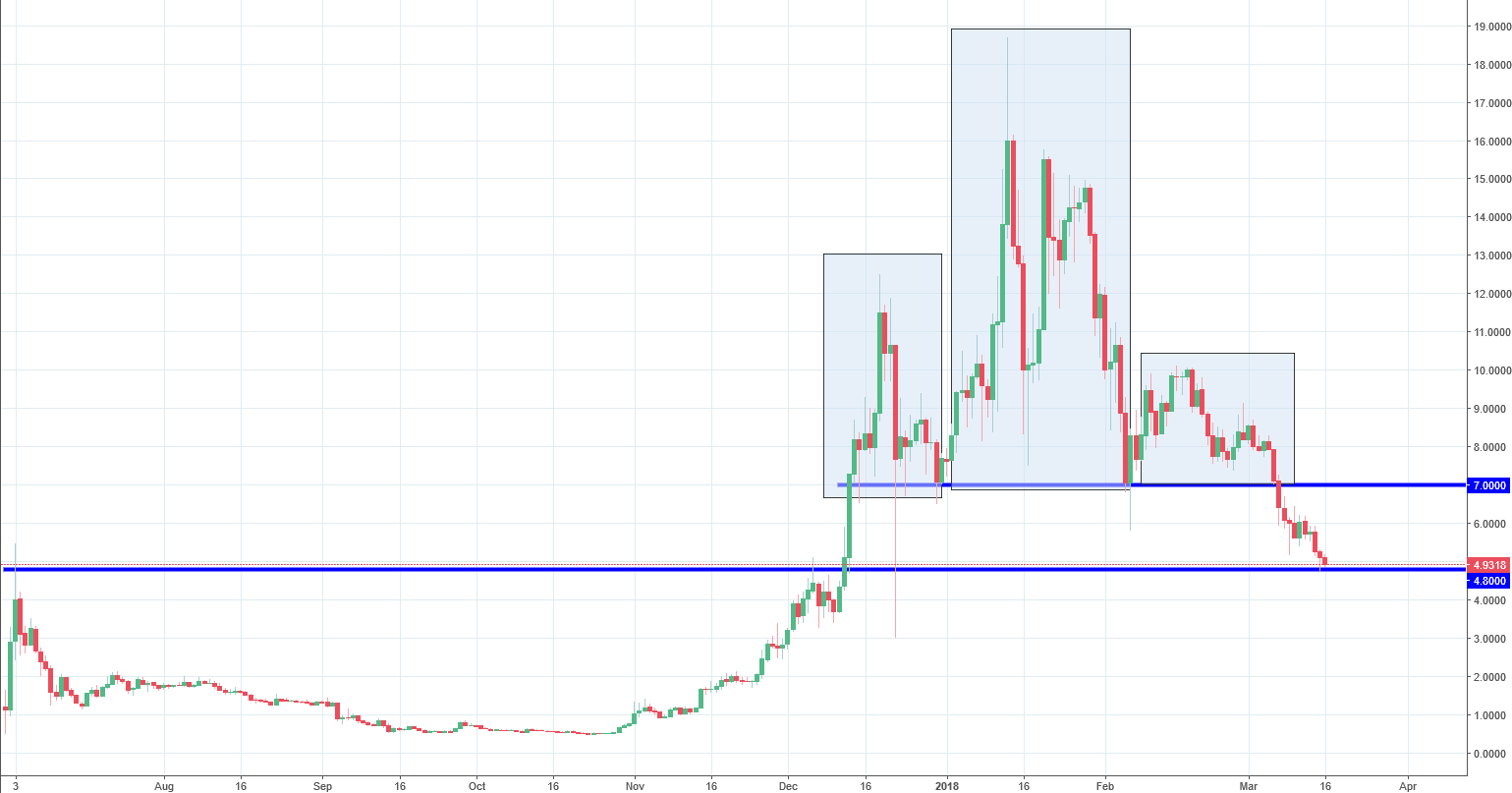 Currently, we are on a support on the 4.8 USD. This is the last chance for the buyers to keep the EOS dream alive. Once this area will be broken, the next target will be…zero. Negative sentiment stays here as long as the price is below the neckline (7USD). Comeback above that area will be a positive signal and an invitation to start the buying festival again.