Thursday starts for us with the analysis of the EOS, which was previously mentioned here on the 25th of September. No surprise here that we were bearish. Our view was supported by the trend, momentum and the overall sentiment on the crypto market. In addition to this, we had a nice bearish pattern. This is how we described the situation back in September:
"This is the third triangle in a row and this one promotes the further drop too. With this momentum, the price testing the lower line of this pattern is almost certain. I would go even further with this and I am seeing high chances for a breakout and EOS making new long-term lows. Sell signal is on! "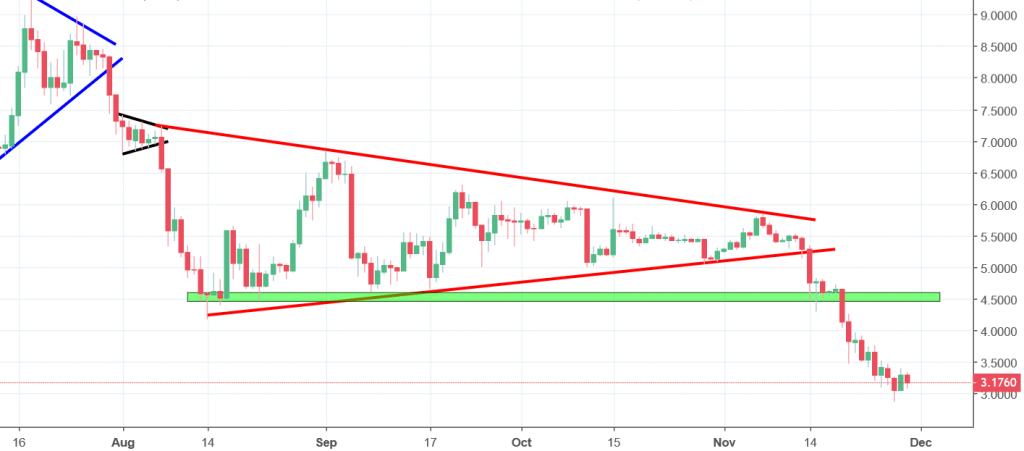 Yes, that was a great call! The price eventually did decline. The triangle ended on the 14th of November with the anticipated breakout to the downside. Right after that, the price challenged the horizontal support on the 4.5 USD (green). The breakout took a while because the buyers were defending this level but the selling pressure was just too high. On Tuesday, EOS made new long-term lows and it does not look good. The sell signal remains strong and is on the table as long as the price stays below the green line.