Today, we will focus on the top three. We had Bitcoin, so now time for the second crypto giant – Ethereum. Previously, we mentioned ETH on the 5th of June and we saw a possibility of an upswing. There was a chance but we adviced patience and said that the buy signal would be activated but only under certain condition:
"False breakouts are usually very strong formations and in this case, can mean a significant upswing. For the proper buy signal we need to wait for the breakout of the black down trendline. Once it will happen, long positions will be in play. "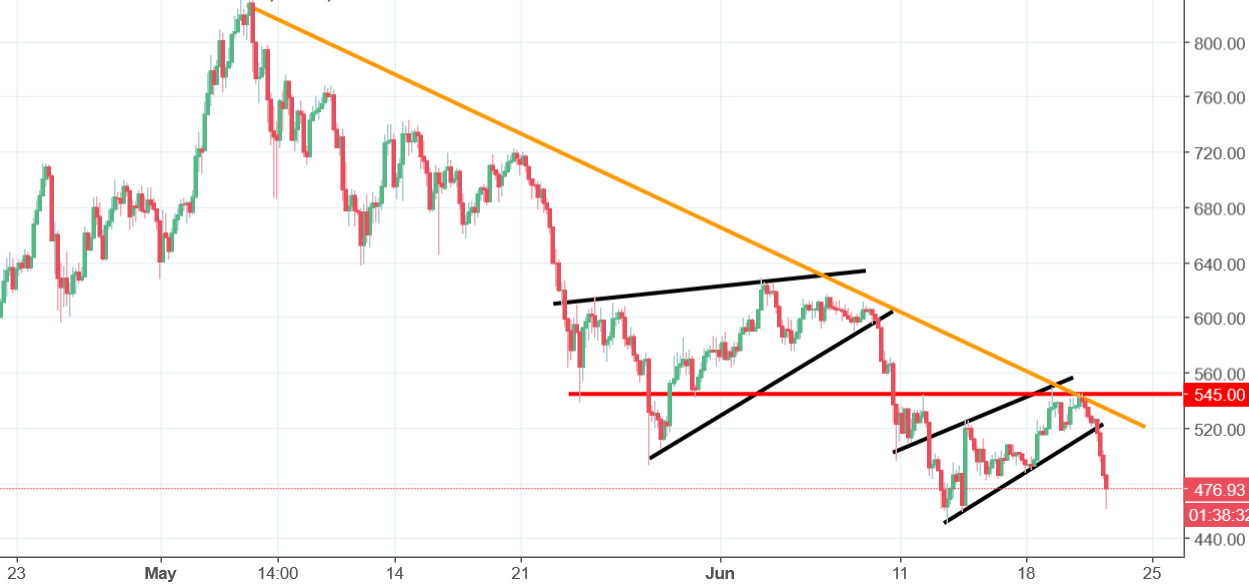 The down trendline was not broken and the price continued the go down. The downswing is very technical. We are under the down trendline and the price created two continuation patterns: wedge and, most recently, a flag. Flag finished with a bounce from the down trendline and the breakout of its lower line. That is a strong sell and traders are following that signal with a great respect.
The signal to go short is on and will be denied only when the price will come back above the trendline, which for now, is less likely to happen.