When Bitcoin made the all time highs in December, Ethereum was still relatively low. When the BTC was loosing its momentum and the price was dropping like a rock, ETH was still climbing higher. Ether made its all time highs in the middle of January. Since that, the situation came back to normal and in terms of the cryptocurrencies, normal is a bearish trend, at least for now.
What should we expect now?
Technical situation does not look too good here. The price is forming a huge head and shoulders patten. Currently, we are very close to the neckline of this formation (blue), which creates a dangerous situation for the demand – a possible bearish breakout.
If the price will break the neckline, the next potential target for the Ether should be the horizontal support on the 500 USD (green). Personally, I do not think that this will be enough for the sellers. With such a big head and shoulders pattern, we should aim lower, at least towards the next horizontal support on the 390 USD (black).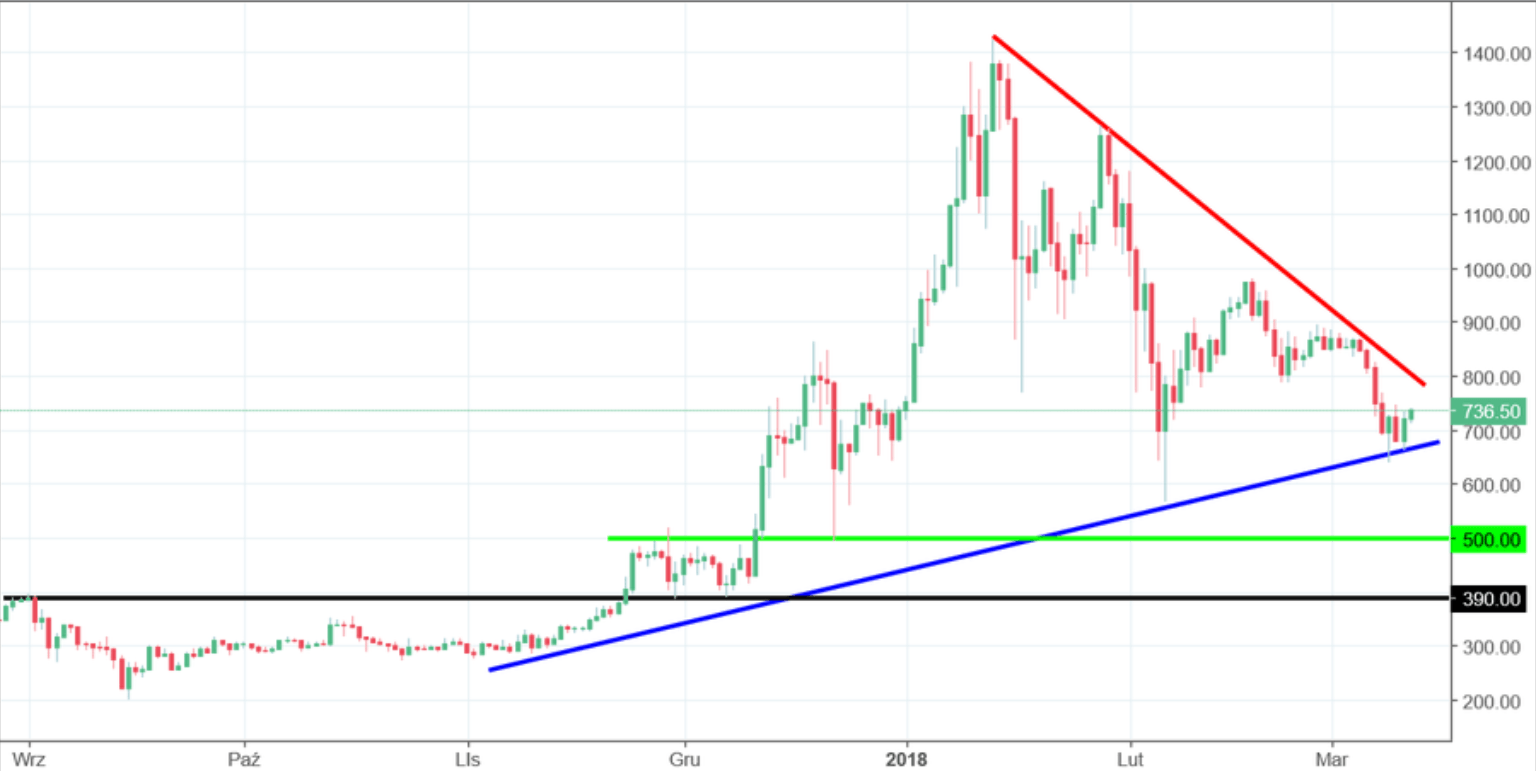 Negative outlook on the ETH will be denied, once the price will break the mid-term down trendline (red), which is currently less likely to happen.