Second piece of the day will be written about the Factom and this is the first time that we are writing about this coin. Since the beginning of July, FCT is going up sharply but still, considering the scale of the recent decline, this is only a small step. We all know that every journey starts with a first step so this can be a beginning of a bigger reversal.
What technical factors support the upswing?
On Factom, we have two main bullish factors at the moment. The first one is the breakout of the mid-term down trendline (red), which happened on the 29th of June. The next one is the breakout of the horizontal resistance on the 10.5 USD (green), which happened yesterday. As You can see, we broke two main local resistances: dynamic and static one. That sets the sentiment into a positive one.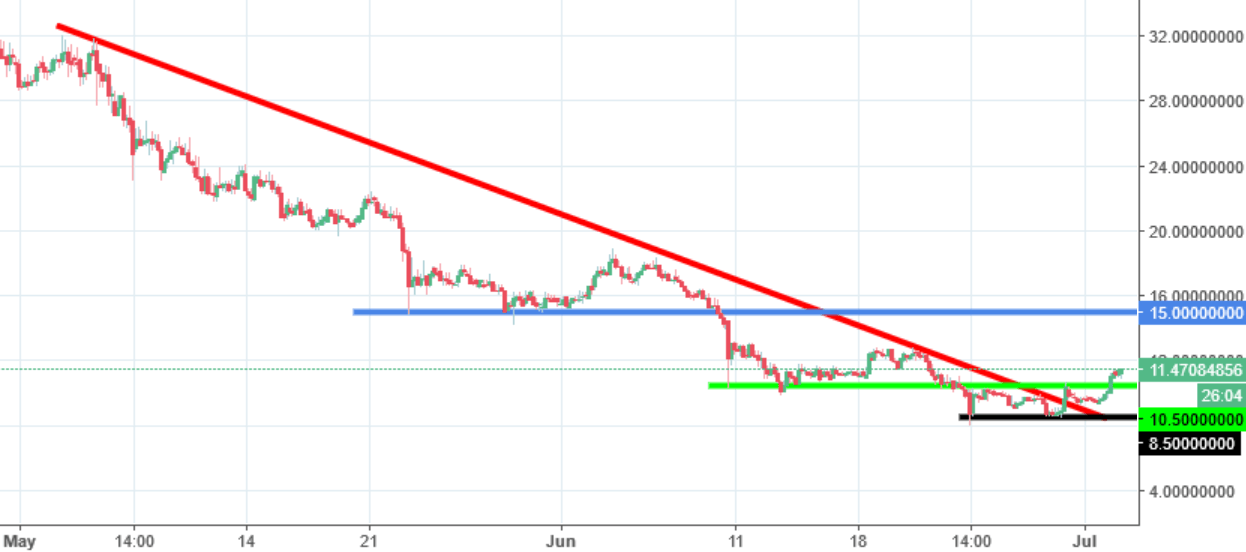 Currently, the target is on the 15 USD (blue) and that is a static resistance created by the lows from the end of May. The price should get there fairly easy and that is a good news for the buyers as that would mean almost 40% rise. Seems like a good trading idea, especially that recent market conditions on the crypto market are not pleasant for the traders.