Today's analysis we will start with the Feathercoin, which for the last time was on our website on the 5th of April. We were in the down trend and the price was having bigger chances for a further downswing. This is what we said about the FTC back in that day:
"The last hope for the FTC is the long-term up trendline (green) but when we look into the big picture on cryptos, we see that this one should also be broken soon. The target for the Feathercoin is the area around the 0.07 USD (red). "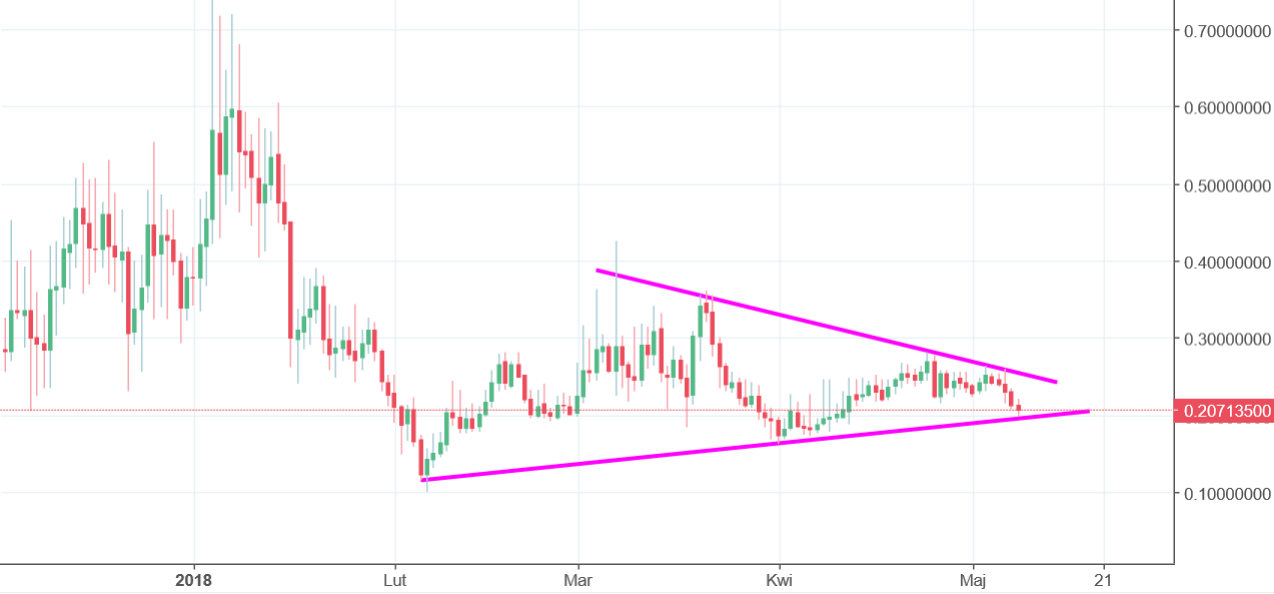 0.7 USD support was not reached. Instead of that, the price bounced from the long-term up trendline mentioned above. Recent price movements formed a pennant and the long-term up trendline is in the same time the lower line of this trend continuation pattern.
Pennant is indeed giving higher chances for a further drop (as that what the trend was) but the pattern itself is a sideways trend which in my opinion is not tradeable. What traders could do now is to wait for the breakout. The breakout of the upper line of this formation will trigger us a buy signal and the breakout of the lower line of this pattern will trigger us a sell signal. Simple is that, price action as it's finest.