Yesterday, we had a very good day on the crypto market. Many coins were enjoying double digit rises and hodlers were able to catch a breath. That was yesterday, on Friday the bear market is back and new wave of drops strike again! In this piece, we will analyse FunFair and we will do this for the first time on our portal.
To be honest with you, there is nothing fun in trading this coin. At least for the buyers…If You are a seller and You enjoy the technical movements than maybe you can like what you see here. Bigger troubles here started in May, when the price created a head and shoulders pattern (blue). After the breakout of the neckline (black), sellers took the control over and he price went down. In the meantime, FUN created the symmetric triangle pattern (red), which obviously ended with a breakout of its lower line.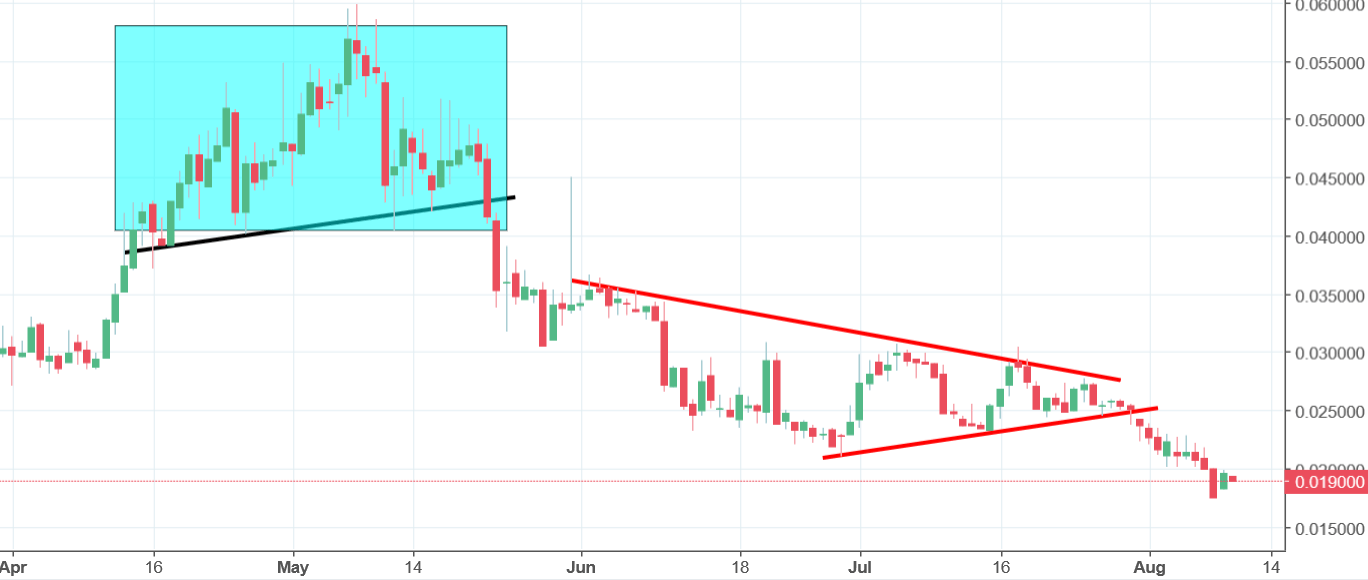 If You got excited about the yesterday's upswing on the market and you are thinking about having some fun and buying FUN, our view on this is: do not. Currently, we do not have any signs on the market that this rise from Thursday will be continued.